Former Advisors
Elizabeth (Betsy) Hoody grew up in northern Minnesota and earned a BA at the University of Chicago, where she studied political science and Russian language. Since graduating in 2006, Betsy has spent the last five years trying to blend her dual interests in Russian language and feminist activism. In 2006-2007, Betsy studied on a Fulbright grant in Russia, where she volunteered with a women's rights organization that addresses domestic violence and trafficking. Upon returning to the US, Betsy worked at Global Fund for Women from 2007-2011, where she helped make grants to women's rights groups in Europe and Central Asia. Betsy is currently pursuing a Master's in Public Administration at the Woodrow Wilson School in Princeton University. In her free time, Betsy likes to visit farmers' markets, play ice hockey, read and write poetry, and talk about feminist movements to anyone who will listen. Betsy is passionate about resource mobilization for feminist movements and about multi-generational social movements; as such, she is excited to have served on the Advisory Committee for FRIDA.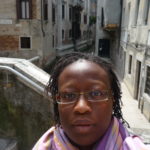 Fanta Cissé is a Senegalese feminist and a sociologist. She has been a member of GREFELS (a research group on women and law in Senegal) since 2009 and has worked for the international solidarity network Women Living Under Muslim Laws. She has worked in fundraising and project management, report writing, data collecting and analysis. She has led research and training on sexual and reproductive rights, women's political participation, migration, and child marriage. Fanta's activism is dedicated to ensuring that all women get access to and control over resources, to skills, control over their bodies and that they are able to take part in political decision-making processes. She now works with the Senegalese President Advisor on People living with disabilities.
Fatma Emam is a young feminist activist working on women's rights in Cairo. She is lead researcherof Nazra for Feminist Studies, a young feminist-led research organization seeking to include younger voices within the human rights and feminist movements in Egypt. Fatma has a BSc in Political Science from Cairo University and an MA in Human rights and Democratization from Malta and Ghent universities.
Jessica Horn is a writer, women's rights activist and founder of Akiiki Consulting. As a consultant and activist she has worked with NGOs, progressive donors, the UN and community-based initiatives around advancing sexual rights, ending violence against women, supporting women living with HIV and ensuring women's rights in post-conflict reconstruction and peacebuilding. Prior to founding Akiiki Consulting, Jessica managed funding for women's rights and minority rights at the Sigrid Rausing Trust, one the largest private human rights funders is Europe. She is also the former coordinator of Amanitare, the African Network on Sexual and Reproductive Rights. Jessica currently serves on the boards of the international women's fund, Mama Cash and Urgent Action Fund-Africa, and is an advisor to the journal Development. She is a founding member of the African Feminist Forum Working Group.
Nadine Moawad is a feminist organizer based in Beirut, Lebanon and one of the founders of Nasawiya. She recently started Take Back the Tech with the objective of bringing feminist perspectives into the usage, understanding, and programming of. technology. She also conducts trainings and facilitates youth discussion groups gender & sexuality. She blogs and tweets daily.
Paulini Turgabeci is a young feminist activist from the Fiji Islands. Paulini's journey in Human Rights and Feminism started in 2007 when she was 19 after graduating from a yearlong leadership program for young women called the Emerging Leaders Forum coordinated by the Fiji Women's Rights Movement. Since then she has been involved specifically on issues of Women as Peacemakers, Human Rights Defenders and women in Politics. She currently sits on the board of the Fiji Women's Rights Movement as the young women's representative since 2009. She is currently a media monitor volunteer with Fiji Media Watch and freelance writer. She's also working on setting up the South Pacific's first Gymnastics club as Manager and Administrator as well as putting together a documentary to document the journey. As Fiji heads into general elections in 2014 Paulini hopes that with her background she can encourage the media to strengthen its role in portraying women as capable political leaders.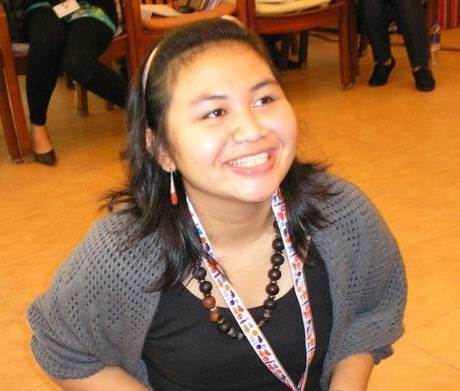 Rachel Arinii Judhistari (26) is a young feminist advocate from Indonesia.  She is currently working with AWID as the co-coordinator of Young Feminist Activism Programme. She previously led the Youth Coalition for Sexual and Reproductive Rights, a global advocacy organization, as the first Executive Coordinator from the Global South. She had worked with the Asian Pacific Research and Resource Centre for Women (ARROW) as the youngest Program Officer coordinating advocacy and partnership initiatives around young people's SRHR in South East Asia and ICPD Partnership across 20 countries in the Asia Pacific region. Prior to this she worked with the Indonesian Red Cross and served as the Secretary General of the Independent Youth Alliance, which works to promote the rights of marginalized young people. She enjoys roller coaster rides, collecting tea leaves and secretly wishes to meet a mermaid.