Introducing our Advocacy Officer!
Join us in welcoming Ledys Sanjuan as FRIDA's Advocacy Officer. In this role, Ledys provides writing support for resource mobilization and communications, support advocacy goals of grantee partners, support coordination of special grants schemes to fund intersectional, cross-movement and innovative ideas of young feminists.  Learn more about her!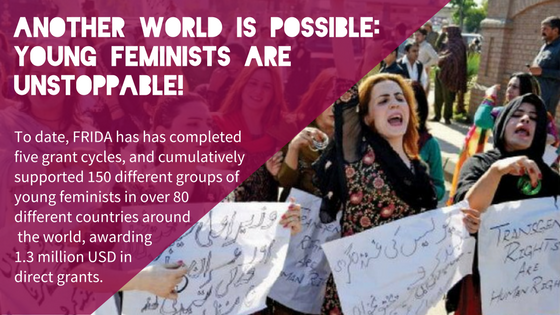 Ledys is a digital activist and specialist in feminist international political economy from Bogotá, Colombia. She studied International Relations at the University of Edinburgh, in Scotland and has a Master degree in International Critical Theory at the University of Exeter in England. Ledys contributed to the student and worker movements in defense of public services from an intersectional perspective and through organising women of colour collectives in the UK. Additionally, she coordinated international volunteers in a youth collective in Hebron, Palestine recording human rights abuses. Later, she founded the first Latin American activist school, a collective of digital activist that use popular education to train more activists in digital and campaigning skills throughout the region. Currently, she lives in Bogotá where Ledys spends her time writing and reciting poetry, practising kundalini yoga, training women's self defense, cuddling her cats and organising with her queer ecofeminist collective doing creative interventions, workshops, bike rides, urban gardening and political actions in defense of mother earth and women's bodies. She tweets as @Red_Led68.