Introducing our Capacity Development Officer!
Join us in welcoming Maria Diaz Ezquerro as FRIDA's Capacity Development Officer. In her role, she is responsible for the  overall capacity building of young feminist activist groups that FRIDA works with, contributing to FRIDA's strategic planning, development and administration. Learn more about her!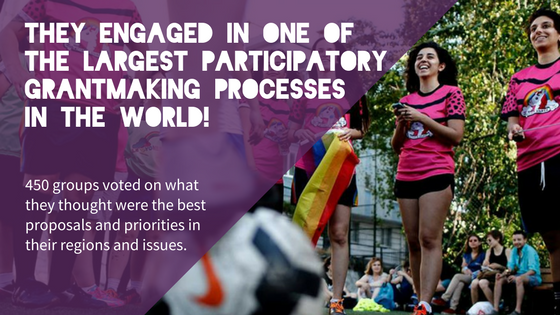 María holds a bachelor degree in Psychology, a Master's degree in International Development and has specialized in Human Rights and Violence against Women. Originally from Spain, she currently works from Indonesia. She has over 5 years experience working with human rights and feminist organizations in the Global South and Spain. Before joining FRIDA, she worked with women and girls survivors of gender-based violence in Argentina, and advocated for safe abortion and SRHR in Spain, while also promoting access to education and leadership of young indigenous and refugee women in Thailand and Burma. For the past two years she did consultancy work for different organizations including APWLD, the Due Diligence Project, and FRIDA. In her free time, you will find her dancing, reading ridiculous amounts of books and/or online media feminist magazines or walking with her dog. She also enjoys practicing different types of sports, from Yoga and Pilates to swimming and kickboxing. She loves mountain trekking, getting lost gazing at the ocean and being surrounded by her family and friends. María is fluent in English, Spanish and Portuguese and is currently working on improving her French. She tweets as @ma_diezq.