Introducing our Communities and Culture Coordinator!
Join us in welcoming Maria Eugenia Olmos (Euge) as FRIDA's Communities & Culture Coordinator, a role created to support FRIDA at an important stage in its organisational growth, tasked with strengthening the relationships and joint effectiveness across FRIDA's diverse  global community. As part of her role, Euge supports FRIDA's organizational development as a global, virtual, and creative institution. Learn more about her!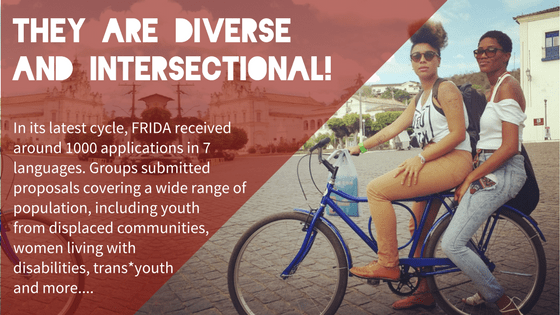 Euge is a feminist activist and a woman human rights defender from Argentina. She has a degree in international relations, a master's degree in development management and is a PhD student at the Department of Gender Studies at the Center for Advanced Studies at the National University of Cordoba, Argentina. Her work experience has largely been with various non-governmental organizations, working in the last 10 years at Catholic for the Right to Decide Argentina. She is currently working with the Ministry of Health at the province of Cordoba, Argentina and as a teacher at the 21st Century University, where she worked together with other colleagues the first subject on gender studies at the University. Euge's  expertise include design, project management, resource development, international cooperation and gender. She is deeply passionate about women's human rights, focused on sexual and reproductive rights and violence against women. Euge is fluent in English, Spanish and a little bit of "Portuñol", German and French. She tweets as @meugeolmos.