Introducing our Program Assistant!
Join us in welcoming Saadat Baigazieva as FRIDA's Program Assistant. She has joined us in this part-time consultancy position. In her role, she provides administrative and organizational support and works closely with FRIDA's amazing programs team by supporting development and maintenance of internal operating systems, communications, grant making, monitoring and evaluation and capacity building. Learn more about her!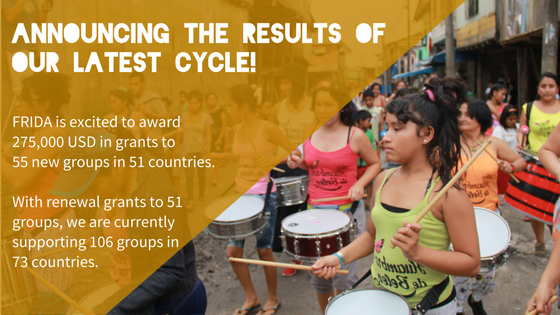 Saadat is a passionate feminist from Bishkek in Kyrgyzstan in the Central and North Asia region. She has a degree in teaching and pedagogy from Kyrgyz National University and has been active in various child rights promotion organizations since 2010 focusing on education advocacy, including prevention of child abuse and school bullying. In 2012, Saadat joined

Bishkek Feminist Initiatives

and became involved in sexual and reproductive rights, health promotion, gender justice and human rights advocacy. She is promoting the rights of young women and girls, as well as non-discrimination and inclusive policies. Saadat currently serves as a member of UN Women Kyrgyzstan's National Civil Society Advisory Group. In her spare time, Saadat likes to sing ,compose feminist songs and learn playing guitar. She is fluent in Russian, Kyrgyz and English

.