Asia-Pacific Region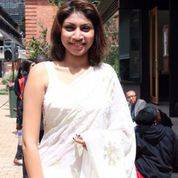 Sarah Soysa is a young feminist in the Sexual and Reproductive Health and Rights field with a special focus on gender. She has a social work background and has completed her Master's degree in Gender and Development Studies at the University of Melbourne as an Australia Awards Scholarship recipient. She has worked with national, regional and faith based organizations, such as the International Planned Parenthood Federation, Family Planning Association of Sri Lanka, South Asia Regional Youth Network, University of Melbourne Youth research division, Y-PEER Sri Lanka, Young Women's Christian Association, Asia Safe Abortion Partnership, Chibby's Friends, Women and Media collective Sri Lanka and The Grassrooted Trust. Sarah is currently working as the coordinator for Commonwealth Youth Gender and Equality network and has formed her own network called Youth Advocacy network Sri Lanka with a focus on gender equality and women's bodily autonomy.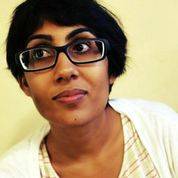 Smita Sharma is a freelance researcher and writer based in Kuala Lumpur, Malaysia. Smita studied philosophy and previously held research positions in human rights and the politics of climate change and agricultural reforms. She believes passionately in the power of people coming together to create positive change. She has been involved in feminist and sexuality rights organizing since the age of 17, mostly working in small teams and coalitions to engage new advocates and raise awareness on issues such as women in the media and politics, gender-based violence, civil liberties and socioeconomic inequality. Her current projects include Sejarah Wanita and PopDevRights Malaysia. Smita is especially keen on building young women's leadership and is excited to be part of FRIDA's advisory team!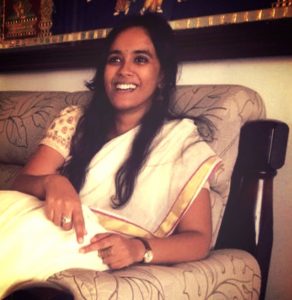 Gopika Bashi is a South Asian feminist based out of Bangalore in India. She currently works with Amnesty International India as a Women's Rights Researcher & Campaigner, where she leads projects related to violence against women, with a specific focus on the rights of survivors of sexual violence. She previously worked as part of the senior management team at The YP Foundation, a youth-led and run organisation based in New Delhi, where she coordinated a campaign on raising awareness and increasing youth participation in ensuring and enabling Comprehensive Sexuality Education. Gopika has also worked with a rural NGO in the Himalayan state of Uttarakhand, with a primary focus on women in two areas—in managing natural resources, and, participation in public health initiatives. During university, she read Social Anthropology and Development Studies at an undergraduate level at the School of Oriental & African Studies, and later graduated with an MA in Science, Society and Development. Gopika is very passionate about the need to support and foster young feminist initiatives and has a passion for learning languages—she currently speaks six and is keen on learning more.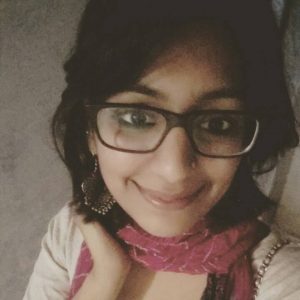 Shivani Gupta hails from a small city of Varanasi, India. A feminist at heart and a loiterer, Shivani loves to interact with everyone on the ideas of feminism, love and sexuality. At the same time, she immensely enjoys writing about everything although her passion lies in researching and writing about women, performance studies and sexuality.  Shivani is currently pursuing her PhD from National University of Singapore in South Asian Studies Programme and her research topic is to explore and study how gender and sexuality have played a role in learning and performance of Kathak — an Indian Classical dance. She holds a graduate degree in Political Science and a Masters degree in Media and Cultural Studies. Previously, she has worked as a research assistant at a not-for-profit organization, on ICTs as well as a Programme Associate at Feminist Approach to Technology (FAT), a New Delhi-based NGO, handling their research and advocacy wing. Shivani likes to read on topics ranging from politics to local chick flick.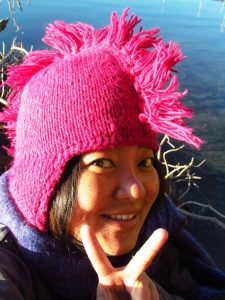 Alina Saba is a Limbu Indigenous Woman from Nepal with a passion for indigenous people's rights and climate justice. Born and raised in Nepal, she has experience of working with the marginalized indigenous women of the most remote part of the country. Co-founder of the youth think tank organization Nepal Policy Center she has been actively involved in organizing political discourses and events on the rights of marginalized peoples of Nepal. In 2014 she was selected from more than 500 candidates in an open, global nomination call by United Nations to be one of the civil society speakers at the UN Climate Summit. She has participated in many international spaces advocating for the rights of indigenous women like in COP20 and United Nations Permanent Forum on Indigenous Issues. She holds a master's degree in Sociology and wrote a thesis on Transformation Nepal's' of Indigenous Peoples movement form Social to Political. Currently she is associated with Asia Pacific Forum on Women Law and Development (APWLD)  on South- South leadership placement.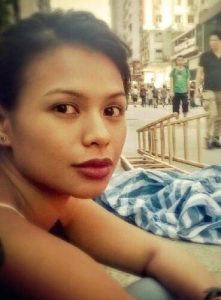 Leanne Sajor was born and raised in Manila, Philippines and immigrated to Queens, New York in her teens. Inspired by her activist parents, the rich and on-going legacy of Filipino revolutionary movements,  and the injustices in her adopted community, Leanne began organizing at age 15 when she founded the NYC Youth Activist Conferences to mobilize young people for social justice and counter military recruitment campaigns with immigrant youth. In university, Leanne studied Women and Gender Studies, and Political Science. She previously served on the board of Sadie Nash Women's Leadership Project, and was a founder and board member of Innovation School to promote activism and community-based advocacy among the most socioeconomically marginalized young people in New York. Currently, she is working with Asia Pacific Forum on Women, Law and Development (APWLD). Leanne enjoys drumming, being in water and strategizing disruption tactics with people who share her desire for transformative change. She believes in the power of people's movements, and is excited to build with FRIDA.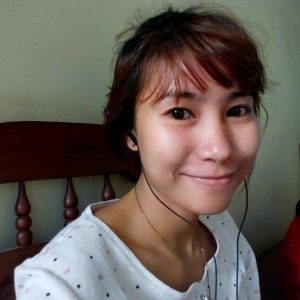 Chansophearet Roth is a young Cambodian woman activist who has been passionately supporting women's struggle and movement for social, political, and economic justice. Chansophearet had been working for and engaging with various women's organizations and groups such as Women's Network for Unity, Worker's Information Center, Gender and Development for Cambodia, and Oxfam in Cambodia. Currently, she is working for Social Action for Change, a member of the United Sisterhood Alliance in Cambodia. With Social Action for Change, she has been working to support women garment workers, sex workers and entertainment workers' campaign, movement and struggle to ensure their rights to basic social services and basic needs, the rights to safe work and the rights to decent income and living wage. In addition, she also provides technical support to Cambodian Grassroots Cross Sector Network. Chansophearet attained her Bachelor of Art in International Studies and Bachelor of Economic and Business in Cambodia.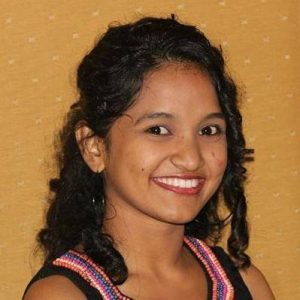 Betty Barkha has been working with various youth and feminist based movements in the Asia-Pacific region on areas of education, peace-building, conflict resolution, sustainable and youth development. Having recently returned to Fiji after a work exchange program with Asia Pacific Forum on Women, Law and Development (APWLD), she was previously based in India working with Teach for India's recruitment team whilst working on her Masters degree. In Fiji she has been working with The Pacific Theological College examining Democratic trends and Challenges in Fiji and the Pacific and the UNDP Pacific Center with their Capacities for Peace and Development (CPAD) program in the Pacific. Currently her  focus is on empowering grassroots women on resiliency with respect to climate change and natural disasters in the Pacific.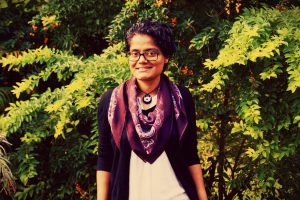 Shazia Usman is a Pacific feminist and part of Fiji's vibrant women's rights movement. She was introduced to activism as an undergrad nine years ago when she did a research internship with the Fiji Women's Rights Movement (FWRM's) during the country's national elections. Shazia holds a MA in Pacific Media Studies and a BA in Journalism and Economics from the University of the South Pacific, where she was a recipient of the 2006 gold medal for the most outstanding graduating student with a major in Journalism. After working with FWRM for four years as the Movement's communications officer, Shazia now works as a communications officer for the Pacific Women Support Unit, a unit contracted to provide technical support to the Australian Government's Pacific Women Shaping Pacific Development program. Shazia loves reading, critiquing pop culture and discussing identity politics. She is currently working on a personal project which she hopes will "properly represent Fijian and Pacific women in all our intersectionalities".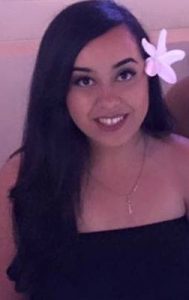 Cherelle Fruean is a young entrepreneur and women's rights activist from the Pacific Island of Samoa. For the past 2 years, she has been actively working to revitalize the YWCA of Samoa and is committed to the development of young women's leadership in the Pacific Islands. She has represented the YWCA and the Government of Samoa in National, Regional and Global spaces as an advocate for young Pacific women. In 2014, Cherelle was one of the main coordinators of the charity project 'The Ray of Hope Concert'. The concert was held as the opening event of the 3rd UN Small Island Developing States Conference. The event successfully raised funds to build a brand new young women's shelter for the Samoa Victim's Support Group. Cherelle has also worked with ILO and UN Women Samoa to create space for young women and young men from around the country to gather for roundtable discussions on gender and youth. She is passionate about working with and educating young people in Samoa on human rights, violence against Women, SRHR and climate change.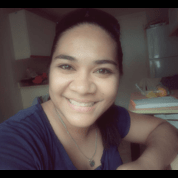 Tahere Talaina Siisiialafia is a young Samoan woman currently pursuing her Master's degree in Development Studies at the University of the South Pacific (USP) in Fiji and a Master's degree in Social Work at the University of the West Indies in Jamaica. She has been involved in community development since childhood particularly through the Baha'i Faith not only in Samoa but also in Fiji, Canada and Jamaica. When she was 14, she began representing Baha'i youth at the national level, particularly at the National Youth Forums and Youth Parliament in Samoa. In 2010 she was involved in establishing a youth-led social work organization serving socially deprived communities and young people in Suva, Fiji. Tahere was the leader of a debate team at USP at an event organized by UNDP, USP and Pacific Youth Council (PYC) on the Post-2015 Development Agenda. In 2012 she was elected onto the Executive Board for the Pacific Youth Council, a regional platform that serves the needs of young people in the Pacific. Tahere represented PYC at the 58th Session on the UN Commission on the Status of Women and has been appointed as the Global Deputy Focal Point for the UN Major group for Children and Youth for Small Island Developing States (SIDS).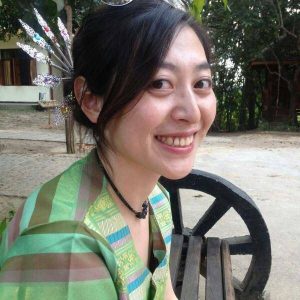 Dana Zhang is an LGBTI activist based in Hong Kong.  She began to get involved into LGBT movement in 2008 in Beijing, and became the Executive Director of CLA in 2013. CLA focuses on capacity building for LBT grassroots groups, network development of the Chinese-speaking LBTI groups, and fighting gender based violence in Chinese speaking society. Dana has been working on creating an inclusive feminist movement and increasing the visibility of LBT communities in the Chinese speaking society. She is also devoted to LBT leadership development by holding trainings in different cities across the Chinese speaking society.