Central Eastern Europe, Caucasus, Central and North Asia region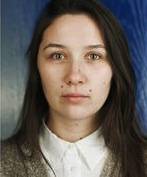 Selbi Jumayeva is a 28-year-old from Kyrgyzstan who has been active in her community since she was 16 as a community mobilizer, educator and activist on issues of sexuality, gender, health and rights. She has been primarily engaged in activism as LGBTIQ ally advocate (and has been an active member of the LGBTIQA organization Labrys for 10 years now). In 2009, Selbi became active in anti-violence (focus on sexual violence) campaigning as an organizer, reaching hundreds of people through performances, public art installations, interventions and marches. In 2012, Selbi and her activist friends started Bishkek Feminist Collective SQ (a FRIDA grantee partner in 2013-2014). Selbi holds a Bachelor's degree in Sociology from the American University of Central Asia and a Master's degree in Human Rights from the University of Essex.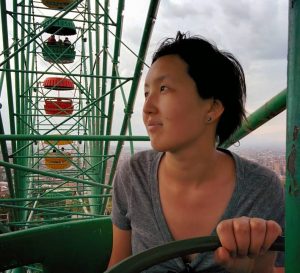 Saadat Baigazieva is a fierce feminist activist from Kyrgyzstan, Central Asia. She received a degree in teaching and pedagogy from Kyrgyz National University and has been active in various child's rights promotion organizations since 2010 focusing on education advocacy including prevention of child abuse and school bullying. In 2012, Saadat joined Bishkek Feminist Initiatives and became involved in sexual and reproductive rights, health promotion, gender justice and human rights advocacy. She is also a frequent participant in a variety of youth advocacy networks at national and local levels, promoting the rights of young women and girls, as well as non-discrimination and inclusive policies. Saadat currently serves as a member of UN Women Kyrgyzstan's National Civil Society Advisory Group.
Ksenija Joksimovic is a psychodrama, psychotherapy student, queer feminist and activist from Belgrade, Serbia. She holds a Bachelor degree in Andragogy (Adult education) and is an experienced youth worker and trainer. She has been mostly working with high school and university students, as well as adults and also has experience working with children who work and/or live on the streets. Ksenija is one of the founders of non-formal group of activists from Belgrade, called ''Youth Forum for Gender Equality'', which is created within ALTERO- Association for personal training, education, development and empowerment, in October 2012, and actively participates in its work. Ksenija believes that activism must be intersectional, inclusive, and norm critical, and to have a '' bottom-up'' approach, in order to be meaningful. Showing solidarity and mutual support, encouraging empathy and cooperation among members of different minority groups and activists who are working with and for them, is the main focus of her work. She is deeply interested in feminist re-interpretation of fairytales, myths and oral histories, from the perspective of Jungian psychology and is very passionate about traveling, people, nature and birds.
Sidita Zaja is a passionate young feminist with courage in the face of cultural obstacles and commitment to activism in order to achieve justice for herself and others. She has been active in the human rights field with a special focus on LGBT people. She has completed her Bachelor's degree in Law in Albania and LLM degree in Public International Law and Human Rights at the Riga Graduate School of Law in Latvia as an Open Society Foundation Scholarship recipient. Sidita has experience in the fields of community building, awareness raising and advocacy. Sidita began her interest in human rights at the age of 18. She has been involved with human rights since the foundation of the first LGBT center in 2009 with an emerging LGBT movement in a very difficult context, such as Albania. Her expertise focuses on sexual orientation and gender identity issues, domestic-based violence towards women and girls as well as coordinating projects on development, and democratization. Her work is now focused on development sector, building capacities and advocating for young LGBT people with a specific focus on protecting and preventing women from violence. She aspires that her work would contribute to raising the standards of life for LGBT people and other vulnerable groups in Albania, and hopes the young generation would not want to leave their beautiful country but would be free to express their gender identity and sexual orientation freely and fearlessly.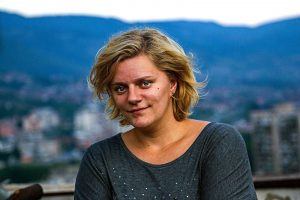 Selma Badzic is from Zenica, Bosnia and Herzegovina. She studied in Zenica and Sarajevo and was a graduate student of the Law Faculty of the University in Sarajevo. In 2008, she joined Center of Legal Assistance for Women, an NGO based in the city of Zenica. Ever since then Selma claims she gained a second home, and it was a starting point of an ever-growing desire and need to contribute towards making a gender just society: one that treats women and men with equal respect. Selma has also been an active participant in the creation and execution of street actions, flash mob performances, campaigns, energizing educational seminars for young girls, peaceful protests against violence and for peaceful resolution of conflicts, advocating for greater, more visible role and respect of rights of women, to advocacy before relevant stakeholders, trial monitoring of judiciary in cases of sexual and gender based violence as well as creation of recommendations and action plans and amendments of State laws.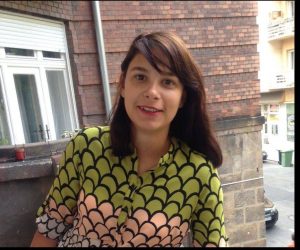 Irina Costache has been a feminist since as long as she remembers! Born in Romania, she traveled abroad to study and returned home because that's where she felt her feminist activism would make a real difference. In Romania, Irina co-founded a feminist collective at Biblioteca Alternativa gathering young activists in 2019/2010, started working with A.L.E.G (Association for Liberty and Equality of Gender), one of the fastest growing women's rights NGO around 2013 and freelanced with other feminist and women's rights projects and groups. Irina's main area of activism has been gender-based violence, particularly sexual violence. Irina helped set up an online counseling platform for young people seeking information about sexual abuse and also ran a networking and advocacy project focusing on making victims/survivor's rights visible and acknowledged by decision-makers. Irina also took part in the UN post2015 process as part of the Women's Major Group platform and as a member of ASTRA Network board. She holds a BA in Psychology and an MA and PhD degree in Gender Studies from Central European University. In the fall of 2015, Irina returned to Budapest to teach at her former alma mater.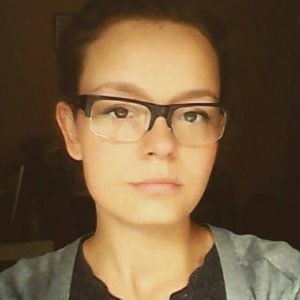 Marinella is a freelance journalist/writer, feminist activist, and soon-to-be administrative law student. She was born and is based in Croatia, where she started to volunteer in various organizations in her early twenties. Marinella's feminist interests are broad, but her main point of interest and work are sexual and reproductive health and rights. At the moment, she is enrolled in the Women Deliver Young Leaders program. Her journey started when she built a web page, with a great team of fierce feminists, on abortion accessibility in Croatia, which is still one of a kind in the country. She was honored to give her inputs in the Croatia's Shadow report for the UN' CEDAW Committee and to lobby with the Committee to consider her organization's recommendations. She believes in intersectionality, humanity, and good will. Marinella writes for Croatian portal on gender, sex and democracy called Libela.org and covers CEE stories for globalvoicesonline.org. Her favorite pastime is reading and discussing the essence of life with her eight-year-old daughter. She tweets as @mmatejci.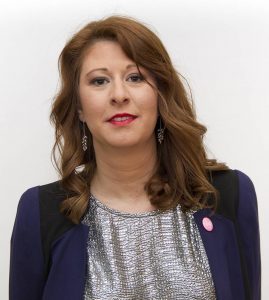 Nadejda Dermendjieva is Executive Director of the Bulgarian Fund for Women and a feminist activist, writer and journalist. She holds a Master's degree in Gender Studies from the Sofia University/University of Nottingham, UK (exchange) and in Creative Writing from the Sofia University. Currently, she is doing her PhD in Feminist Philosophy in the Bulgarian Academy of Sciences. Since 2009, Nadejda has been working in the sphere of human rights, with a special focus on gender equality and elimination of domestic violence. Nadejda graduated a program in social work, holds numerous certificates from gender trainings and a diploma from the Bulgarian School of Politics. She is co-founder of the charity movement "Million women for million goodnesses"; she is also the author of the book "With no Pain Killers" – collection of short stories based on true cases of gender-based and domestic violence and homophobic crimes.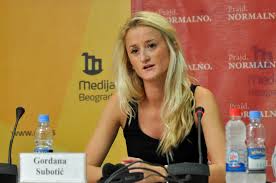 Gordana Subotic holds a Bachelors degree from the Faculty of Security and a Masters in Political Sciences from the Faculty of Political Sciences, University of Belgrade. Gordana's area of expertise is the intersection of gender and security in conflict and post-conflict societies and post-conflict reconstruction, human security and protection of human rights. In the last five years, Gordana was coordinating a research team for independent monitoring of the implementation of the United Nations Security Council Resolution 1325 Women, peace, security (UNSCR 1325) for the branch of Women in black from Belgrade, Serbia and Association Dea Dia. Since 2010, the research coordinated by Gordana, resulted in publishing of four shadow reports which were used as a lobbying tools at the international and national level, during the 55th CEDAW Committee Session in Geneva and Mission of Canada at UN (2013) in New York (2013-2014), as well as in the Parliament of Serbia (2013). In 2014, Gordana coordinated the first training for institutions on Localization of the UNSCR 1325 in Serbia together with Women of the South Pirot and Global Network of Women Peacebuilders from U.S. Gordana worked at the U.S. Embassy, Belgrade in Public Affairs Office. She is currently employed at Trag Foundation as a Program manager for implementation of OAK Foundation Issues Affecting Women Strategy in Serbia, Bosnia and Herzegovina and Montenegro.
Magda Pochec lives in Warsaw, Poland and she is a cross-cultural psychologist by training. Magda has been active in the field of women's and LGBTQ rights since 2007. She has experience in working at international, regional and national level. Magda cooperated with a number of networks such as YouAct, the European Youth Network on Sexual and Reproductive Rights or ASTRA Youth. For over five years she served as a Programme Officer at KARAT Coalition, which is a regional network of women's organisations from Central & Eastern Europe and Central Asia. Currently she co-coordinates grantmaking in the area of combating discrimination at the Batory Foundation, which is one of the biggest providers of funding for civil society organisations in Poland. Magda co-authored and co-edited two subsequent alternative reports on the implementation of CEDAW in Poland.