Application Forms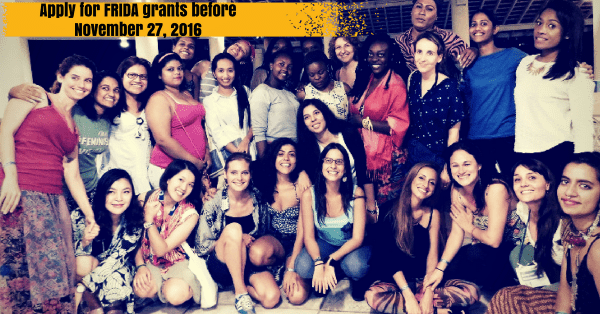 The deadline is closed. We are no longer accepting applications for 2016.
In order to streamline the application process, FRIDA is currently accepting proposals online!
We strongly recommend that you read through our grant criteria, process, and complete application form before you submit online. This will help you prepare complete responses before you begin your online submission. In order to makes sure that we receive your proposal, please use the online form, rather than sending your proposal via email.
After reading through the grants criteria, if you think your group is eligible to apply for a grant from FRIDA, please see the application materials below:
FRIDA Online Application Form
FRIDA Application Form PDF