Donate your time and skills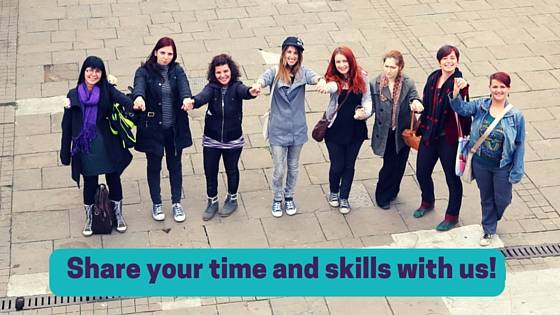 Supporting FRIDA does not necessarily mean monetary contributions because more often than not, it is resources that young feminists lack and these could be anything from money to skills to developing their capacity and getting the right expertise to learn something new. We encourage supporters to donate their time and skills that can help amplify the voices of our grantee partners and the global young feminist movement. 
Our grantee partners can benefit immensely from a variety of skills ranging from building relationships, organizing events and parties, connecting and nurturing international relations, website designing, language skills, making organizational budgets and more. We know that young feminist groups need support in many ways and if you have a skill, a knowledge or even some time to donate, it would be most helpful.
There are several ways you can donate your time, skills, and support:
Young feminist organizers who apply and/or receive grants from FRIDA are looking for new skills, support, and other non-financial resources.
FRIDA staff regularly seek translators, graphic designers, and other specialized skills.
Click here to sign up to volunteer your time, skills and/or other resources to FRIDA!