For the last 6 months, we've been busy recruiting and we're excited to introduce some new faces at Team FRIDA!
All these young feminists bring a lifelong commitment to the feminist movement and to FRIDA itself, each of them coming from the wider FRIDA community of advisors, grantee partners, and consultants.
Scroll down to see their faces and click on their images to learn more about their experience and expertise.

Plus, we have one more familiar face that's getting a makeover!
Thanks for your ongoing support to FRIDA.
With appreciation,
Devi and Ruby, FRIDA Co-Directors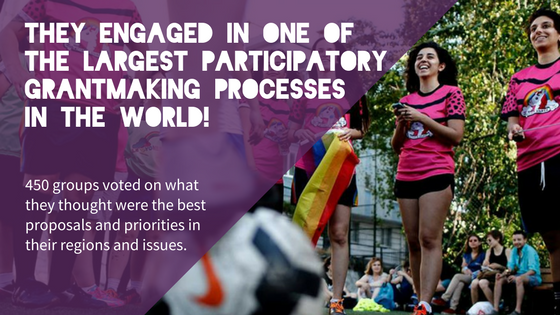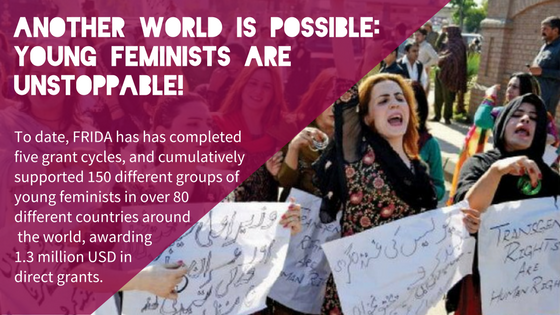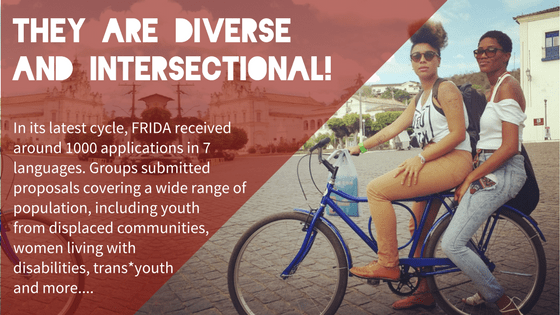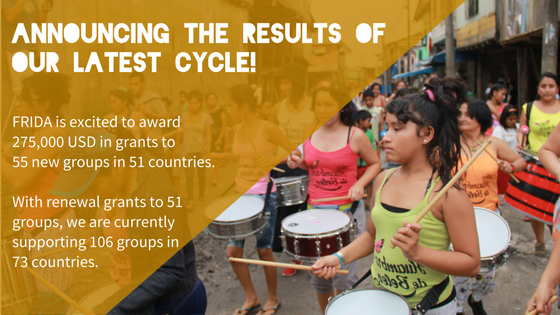 Last but not least, guess what face is getting a make-over?

FRIDA's website!

For the first time since FRIDA became an online presence way back in 2008, we are gearing up to launch a brand new look of our website.
In consultation with advisors , grantees, and donors, we've been working hard with our developers to create a site that is vibrant, colorful and fearless as well as more user-friendly, stories-focused, and action-oriented.
We plan to launch in the coming weeks so please stay tuned!!
Money makes a huge difference in the life of a young feminist group. Because with more resources, young feminist groups have been able to amplify their organizing around some of the most pressing issues that we face in the world today. And money is also one of the key things that young feminist groups lack. In fact, FRIDA | The Young Feminist Fund was born out of a funding gap felt by young feminist organizing worldwide.
Hence, mobilizing resources is one of the key things that we learn, as young feminist groups, to help us get better at visiblising our work and make our activism more sustainable. One of our grantee partners from sub Saharan Africa region, Copper Rose Zambia, was recently engaged in a fundraising walk in the city of Lusaka. CRZ is a young feminist group that describes itself as "delicate and beautiful as a rose and as essential and precious as copper is to Zambia's economy." Among many other things, the group works with young girls and ensuring their good menstrual health to help them advance their education without any hindrance.
Marching in the city for over 3 hours to raise awareness on menstrual health and hygiene, while also engaging in raising funds for their initiatives, Copper Rose Zambia's walk was quite a learning experience. Keep a girl in School, Support Menstrual Hygiene was their slogan. We got in touch with Faith, one of the co-founders, of CRZ to learn more about this memorable experience. Below are excerpts:
Can you tell us a bit more about the idea behind "Fundraising Walk"? How did you come up with it?
A fundraising walk is a walkathon in which participants raise money by collecting donations or pledges for walking a predetermined distance or course. The idea behind it is to raise money from motorists and/or roads users for a specific cause. As Copper Rose, we wanted to increase our fundraising activities in the most cost effective way as well as raise awareness on Menstrual Health. This idea of hosting a Fundraising walk was the best option and we believed we would be able to not only mobilise funds but stir up talk about Menstrual Hygiene as a taboo topic.
How did you prepare for it? We are curious about how much work went into it so that other groups can learn from your experience!
In May 2016, the Copper Rose Management Team decided to divide the volunteers into 3 working groups. These working groups include; Fundraising & Resource Mobilization, Technical Development and the Public Relations working groups. This was to help increase their participation as well as aid in effective execution of tasks in line with our organisational objectives and mission. To date, this has been working well for us. The working group responsible for planning and preparing for the Fundraising Walk was the Fundraising and Resource Mobilisation working group. They came up with the idea and generated a map for sharing responsibilities amongst everyone. Every member of the working group worked tirelessly through their task to see to it that this event was a success. From printing the banner and flyers to collecting a police permit, speaking to the media, as well as getting refreshments, they all managed to work as a team and team work surely does get the job done!
How much support were you able to mobilize? Were any new community partnerships and allyships born out of this public action? Do you feel it was a success?
We received great support from our partners like WaterAid and ActionAid who had some representatives come along for the walk with us. We also welcomed our individual donors and well-wishers who were excited and hyped up by this great cause. Our target was to raise $500 but we were only able to raise $200. We didn't reach our financial target but we still feel it was a success because we were able to reach our visibility target as an organisation, and also improved awareness on menstrual hygiene. Since then, many reporters have come to interview us on menstrual hygiene management, and just recently, a Television company approached us to feature in a documentary about menstrual hygiene management. In addition, organisations like The Rotary Club are willing to partner and support two of our workshops this year. So we can only look forward and hope for the best.
What is the giving culture like in your community? What opportunities, beliefs, challenges are there around donating and supporting groups like yours?
Zambia has a positive giving culture when it comes to organising social events like marital gatherings, celebrations etc. However, this is not the case for issues affecting welfare like menstrual hygiene. People have a misconception that NGOs easily receive international funding, and funding and support from the government and therefore do not feel obligated to support such causes. They also feel that their support would be a drop in the ocean and this usually prevents them from giving. Despite these opinions, we were able to raise $200 (from our initial $500 target), which will go towards 1 of the 2 pad sewing sessions we intend to host. Regardless of the fact that we did not meet the target, the amount is still sufficient to start the training.
Two of your slogans were "Menstruation Matters" and "Girls Matter Period". Can you please tell us more about in what ways the lack of pads and other health needs of girls and young women pose problems for their access to education and other services?
Menstruation Matters started as a hashtag on social media and was adopted by many organisations that work in menstrual hygiene management to show that Menstruation Matters Everywhere. Menstruation is not only about Women but about Men and their involvement because it affects them too. Through their wives, daughters, mothers, sisters and even girlfriends, they need to care about them by playing the role of ensuring that they support menstrual hygiene.
The slogan 'Girls Matter Period' shows how multifactorial the lack of menstrual hygiene management is. It represents how periods affect girls, especially their education. Statistics show that girls miss 2-3 days of school each month because of their period. Most of them do so due to the lack of basic sanitary materials. They are unable to fully and confidently participate in class because of being afraid of accidentally messing themselves up and hence decide not to go to school at all. Their absence from school in the long run affects their academic performance and therefore, we use this slogan because we want to bring these facts to people's attention.
Share with us some of your current plans. What continues to be a challenge and how can people best support you?
Our biggest challenge is transportation of volunteers to our project sites which are in the remote parts of the country! It is very difficult to transport volunteers from one point to the other. We use public transport which often does not take us to our final destination. We usually find ourselves walking very far distances. We would love for support to help us acquire a good means of transportation. Another challenge we face would be capacity; if we could have the means to be trained on how to strengthen our advocacy, we would be able to conduct more activities like the walk we had.
In line with our new plans, we hope to engage in maternal and child health projects and are working on it.
All pictures are © Copper Rose Zambia. To learn more about them, visit their Facebook page. They are also on Instagram as @copperrosezambia
What happens when two young feminist groups, divided by geographies and united by their passion, come together? We tried to find that by getting in touch with Sondos Shabayek, Project Director at The BuSSy Project and Nishma Jethwa, the Director of Strategy & Legal Counsel at Strategic Advocacy for Human Rights (SAHR). They are both FRIDA's grantee partners from the Asia Pacific and MENA region respectively, who got together earlier to co-facilitate a legal justice workshop in Mumbai. The workshop was a great example of collaboration and co-learning between two young feminist groups using different approaches and creating a stronger activist strategy together. 
In conversation with Sondos & Nishma:
Could you both explain what this workshop was all about and who was it aimed at?
The 5-day workshop that was held in Mumbai introduced participants to the storytelling and story documentation model used by The BuSSy Project, a method to provide survivors with a voice, a safe space to express and discuss their personal testimonies, the injustices they have been subjected to. This type of storytelling aims to remove the shame and stigma attached to the stories and the storytellers, and allow the storytellers to go through an empowering healing experience by sharing their stories with others. The workshop also looked at how these stories can be used sensitively and impactfully within legal justice activism. SAHR drew on its experience in the field to navigate the discussion on how storytelling can be an avenue for change and tool for legal justice activists.
Why do you think it is important to have a workshop on a topic like this?
Sondos: Storytelling and story documentation are very powerful tools not just on the individual level for empowerment, solidarity, healing and growth, but also to help create better understanding of gender based issues that are often silenced or just measured in numbers and percentages that people have often grown indifferent too. The personal narratives and human stories behind issues like domestic violence, create not just awareness but understanding and empathy and build an environment that encourages facing issues rather than shaming the talk about them. For this collaboration storytelling was also important because both SAHR and all workshop participants were already activists, researchers and lawyers working in the field of women's rights and are always dealing with cases and stories and have used or trying to develop using one form of storytelling or the other. So when we started our conversation with SAHR it just felt like the perfect match!
Nishma: As activists, and especially as lawyers, we can tend to get very caught up in locating the 'objective facts' of a scenario, with the particular aim of winning an argument in court or achieving a specific output. Workshops like this release us to take a step away from this narrow focus in order to better understand the power of sharing and listening to a story without an agenda. At SAHR, we believe that the unique lived realities of individuals need to be at the centre of women's rights work. No one woman's context and intersectionalities will be the same as another's. Storytelling is one way of facilitating a conversation that brings this to light and, hopefully, allows us to adjust our actions accordingly. Importantly, storytelling can also allow us to grapple with our own personal narratives as we navigate issues like sexual violence, rape, domestic violence, assault etc. on a daily basis.
Tell us about the participants. Where were they from, what did they learn and what did you learn from them? #YoungFemBonding! 🙂
Sondos: We had an amazing group of participants joining us from all over India as well as from Afghanistan, the UK and Singapore. There was a very rich exchange of ideas, and experience. The discussions were endless and the ideas for projects and workshops and collaborations were very inspiring. We learnt many things but I think, for me, the most touching lesson was how two projects from two different countries with different languages … were able to find the common grounds for the struggle for women's rights.
Nishma:  There were lawyers, journalists, social workers, therapists, researchers and facilitators, all of whom work with women in some capacity. We managed to bring together such a mix of cultures, languages, ages and experience. It was a beautiful amalgamation. For me, it was really amazing to connect with the way in which BuSSy carries out its mission, to learn from it and to work on ways to apply that in some of my own work. To have that kind of support and solidarity across all sorts of borders was amazing.
 Both your experience and expertise is very different from each other. Could you briefly tell us a bit more about your organization and what it does?
Sondos: BuSSy is a performing arts project that documents and gives voice to censored untold stories about gender in different communities in Egypt. The project organizes storytelling workshops and performances where women and men step on stage to share stories about harassment, rape, gender discrimination, honor killing, forced marriage, Female genital mutilation, motherhood, domestic violence, child abuse, mass sexual assaults and many others, from different communities and cities in Egypt.
Nishma: SAHR is a registered non-profit and women-led organisation with the mission to improve access to justice for women at the margins. We bring together expertise in human rights, law, academia and various forms of activism. We work in Afghanistan and India with a focus on (i) casework and advocacy, (ii) legal workshops, (iii) research and fact-finding, (iv) impact workshops, and (v) self-advocacy. 
This workshop was co-organized by both the groups. How can we, as feminist activists and human rights defenders, bring diverse movements and strategies together? Why do you think it is important (or not?) to do so?
Sondos: We need to network more and learn about each other's work. Collaborations are very powerful because it unites our knowledge, efforts and expertise so the impact doubles. Not just that, but operating as islands is not just very lonely, and leaves us feeling we are alone in the struggle, but it also makes us more vulnerable to challenges and difficulties.
Nishma: I think the support that FRIDA provided in making this happen was key. Without this kind of assistance, small organisations like our own just don't have the capacity and resources to collaborate with others in this way, no matter how much we would like to. It was also wonderful to be able to host BuSSy in India and really place our work in its grassroots context, rather than just communicating online.
What was your key takeaway from this entire experience?
Sondos: Before this collaboration I wouldn't have thought it's possible for a project that uses art to find a way to collaborate with a project that focuses on legal advocacy, but the experience has left me with an urge to further explore and network and find ways to connect the work that might have at some point seemed not possible to connect.
Nishma: One of the key takeaways for me was what a huge role creativity and vulnerability can have in activism and how engaging with these often neglected areas can absolutely transform the way in which we operate in our, sometimes very difficult, spaces.
---
To learn more about SAHR, visit their website.
To learn more about The buSSy Project, visit their website.
We don't want to sugarcoat. We are living in a chaotic world shaped by prejudices, discrimination, injustice and ignorance about pressing realities. We realise it can be a daunting task to stay positive and continue the work with the same amount of enthusiasm every day. We recognise it can sometimes even feel lonely to be part of a larger movement and experience moments of despair and disillusionment.
It can be hard to stay motivated. But it is the work and passion of the people that we work with that can help us to keep going. You don't have to look far to find inspiration from young feminist activists who can inform your own strategies, give you faith, and encourage you to keep marching against all oppressive forces that obstruct the human rights of people everywhere.
So if the start of the year feels bleak and the state of the world has got you down, we want to remind you that young feminist organizers have already been hard at work dismantling unjust systems, thinking intersectionally, and resisting oppressive agendas.
We share with you some of the New Year Resolutions Revolutions that our grantee partners are working on:

To address conflicts along religious identities in Myanmar, Nat Phar Ya Ma Institute is organizing a training on intensive peace, civics, gender and leadership. Participants will receive guest lectures from political, peace and gender activists and do site visits to religious sites and art exhibits in Yangon. The group hopes to increase young women's understanding of civic and inter-religious issues in the country and beyond.

Tiiiit! Inc. is gearing up for the 5th edition of IT'S FIRST AND IT'S A GIRL (ПРВО ПА ЖЕНСКО), a first of its kind feminist festival started by young feminists in Macedonia region. There are exhibitions, workshops, film programs, concerts, lectures, slam poetry performances, donation drives, bazaars, bookstores and more! This picture above is one from last year of a donation corner set up for women and children migrating from Syria and passing the Macedonian territory on their way to other European countries.

Last year, Fe-Male built its feminist news website "Sharika wa Laken", that has now become one of the main resources of information about women's rights in Lebanon. It serves as an online community run by and for young feminists, and the group is going to work hard to get more traffic and continue to offer sharp, uncompromising feminist analysis of culture and politics in the country.


In Georgia, Helping Hand is aiming to operationalise its online Radio Station "My voice" dedicated to raising awareness on women's rights. They plan to offer the opportunity for young women to attend a camp focused on leadership and professional development in internet radio and journalism. The camp will help girls set achievable goals, integrate them into the supportive volunteer community and give them a platform to discuss and combat gender stereotypes in Georgia.

Copper Rose Zambia is going to enter two new districts in the country to reach young girls and provide them with mentorship on menstrual hygiene, sexual and reproductive health education to girls enabling them to discover and value themselves and not drop out of school. This picture is from October last year when they took part in a fundraising march, raising awareness on happy and healthy periods. Zambia Daily Mail recently covered the story of one of its co-founder's journey. Read the article here.

Youth Approaches to Health Association continues to be the only registered organization in Turkey working on sexual and reproductive health and rights (SRHR) and youth, especially women and LGBTI. Thanks to FRIDA funding, they have been able to secure admin costs and finally have a new office in Ankara (They made a cute little celebration video too!) They are now gearing up to reach almost 120 young women by informing them about SRHR and understanding gender based violence.

In São Paulo, Brazil, Minas Programam is working towards creating more training activities and workshops for black women in tech, on topics related to digital literacy, use of social networks for mobilization and activism, and introduction to programming. In order to broaden the discussion on the intersection of gender, technology and race, they are partnering with the University of São Paulo to teach a course on 'black consciousness', racial diversity in technology and violence against black women in online spaces.

Sistah2Sistah continues in 2017 on their aim of providing safe spaces to the women and girls in Trinidad and Tobago. They pursue knowledge, searching for ways to teach Young girls topics outside the range of normal school curriculums, knowledge about their bodies . The aim of the program is to expose girls to alternative narratives around issues and situations that they will inevitably encounter in their lives as young women. FRIDA is excited to see the results of their visions!

In 2017, the collective Reflexion y Accion Feminista continues its work demystifying feminism within their local context and the spaces in which young women live their lives. They plan to continue promoting the bike as a form of transportation for women by regularising all-women bike trips. Likewise, they're getting training on core human rights and sexual and reproductive rights issues. So this year we are gearing up to seeing how these young women develop their creative feminist work in the Yucatán peninsula in Mexico.
Towards the end of 2016, FRIDA renewed its support to over 40 young feminist groups from all over the world. And we are excited to see their feminist goals for this year. Their commitment and creativity is a constant reminder of the amazing power that we have, as young feminists, to shape our movement in bold ways.
We see 2017 as yet another significant year of smashing patriarchy, feminist-ing sexist attitudes and defeating misogyny, xenophobia and homophobia.
Tell us your #NewYearRevolution! Tweet your responses by tagging us or send us an email.
Read the Revolutions of our Latin American & Caribbean groups in Spanish.
It's already 2017 and we feel we barely got the time to pause and reflect on the year that went by. It was a significant year of some key advocacy and engagement moments, fresh content sharing and strategic partnerships. We want to take this opportunity to share a quick recap of how the year was and all that we were able to achieve in it. Enjoy!
Quarter 1: January, February, March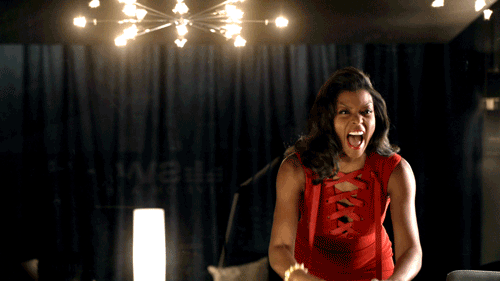 Quarter 2: April, May, June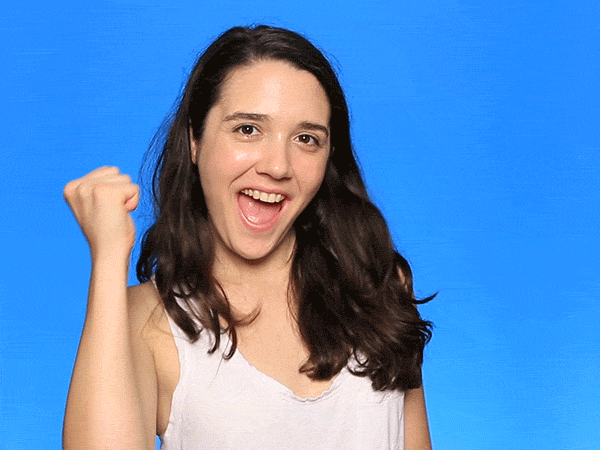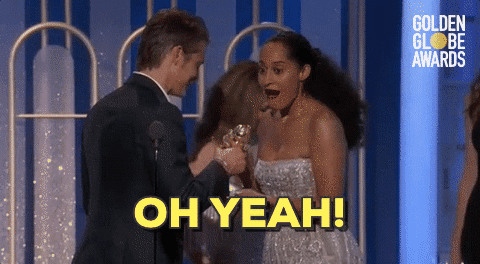 Quarter 3: July, August, September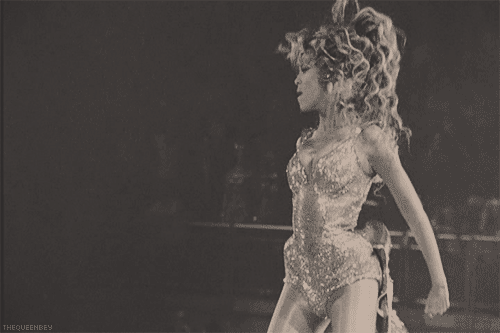 Quarter 4: October, November, December aka our best online engagement period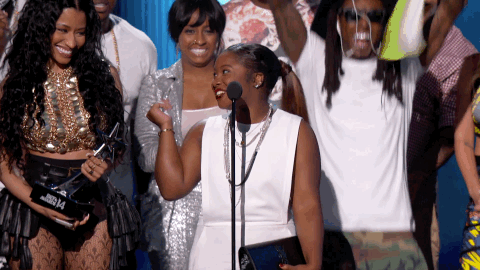 We continued the theme of #NotBackingDown to build stories and narratives of young feminist activist work that FRIDA funds, as part of our End of the Year fundraising campaign. We shared an inspiring poem by Revolt Social Workers to encourage people to donate. This was the

most read email on our newsletter during this time.

We also extended our fundraising outreach to our Spanish audience for the first time.
We

surpassed our fundraising goal of USD 10000

and were able to raise a total of USD 11,045 in the month of December. In 2016, we raised a total of USD 23,776 with 206 donations: equivalent to resources for at least 4 more young feminist groups to strengthen their activism with FRIDA money. Compared to 2015,

the total money raised through individual donations is not just higher in amount but also in the number of individuals who donated.
That's it, folks! Thank you for helping FRIDA community build and grow bigger, better, brighter and, of course, more colorful. We promise to bring more joy, cheer and reason to celebrate young feminist organizing in 2017.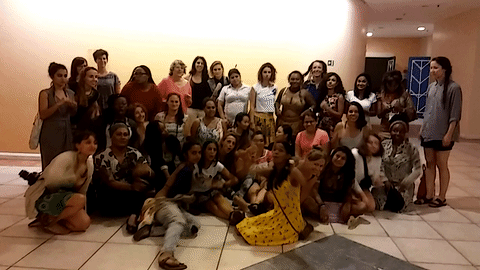 We love you too!
Hugs,
Team FRIDA 🙂