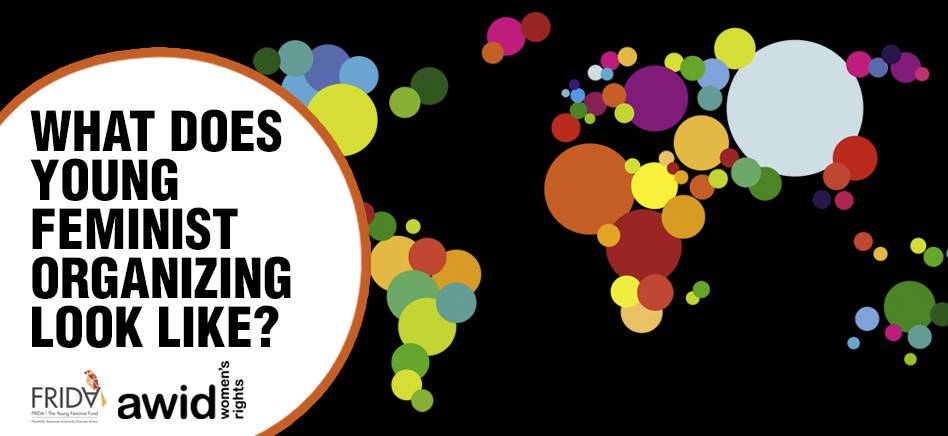 *Deadline extended for one more week – you now have until May 4th!*
Do you work with a young women-led or trans* youth organization, group or collective?
Does your organization's work focus on promoting young women's/trans* rights, gender equality, empowerment, social justice, environmental issues or development?
If so, we want to hear from you!
By taking a few minutes to complete our short survey, you will be participating in an exciting piece of research to map young feminist organizing across the globe. NOW AVAILABLE IN ARABIC, please see below.
This survey aims to gather critical information on the diverse characteristics of young feminist groups and the contexts in which they work, including:  who are young feminist organizers, what issues do they focus on, which strategies do they use, what challenges do they face, how are they led, and what resources are currently available for their work.
The data from the survey will be used by the Association for Women's Rights in Development (AWID) and FRIDA | the Young Feminist Fund to build knowledge on the landscape of young feminist organizing, as well as to produce resources that groups can use to advocate for more and better quality funding for their work.
Don't delay! If you complete the online survey by May 4th, you will be eligible to win a fully-funded trip to the next AWID Forum taking place in May 2016 in Brazil.
Take the survey in any of the following languages:
NOW AVAILABLE IN ARABIC IN A WORD DOCUMENT!
Please email the completed survey to info@youngfeministfund.org
For other languages, please use the following links:

We have been growing our team this year, and receiving many amazing applications from young feminists from all over the world. So we are excited to introduce the newest member of our team, Monika Banach, who joins our team as FRIDA's first Finance and Administration Manager.
Monika is a young feminist activist from Cracow, Poland with experience in management of non-governmental organizations. Currently she supports the Association of the Groups of Women Weavers Q'imb'al from the Ixil Region from Guatemala. For four years she worked with Stańczyk Foundation from Poland dealing with the right of access to the public information, transparency, social control and support for the NGO sector on the law and new technologies.
She is a co-initiator of the Cracow Maya Conference, an annual international symposium and workshop on the Latin American culture organised by Jagiellonian University and Polish Academy of Arts and Sciences. Monika was also an EVS volunteer in Tumbaco, Ecuador at the Centro de Amanecer Foundation and a streetworker in the Mobile School project in Nowa Huta, Cracow, working with children and youth in danger of a social exclusion.
She is currently a student of the Doctoral studies at the Faculty of Ethnology and Cultural Anthropology at the Jagiellonian University in Cracow, writing her doctoral thesis on gender and religion in the Maya communities of Guatemala. She holds Master in Culture Studies on Latin America (Jagiellonian University/Pontifical Catholic University of Peru), and Bachelor in Journalism and Social Communication at the Jagiellonian University in Cracow. Monika is currently based in Cracow, Poland.
As Finance and Administration Manager, Monika will be responsible for all aspects of the financial management and administration for the Fund, and provide sound financial advice to help grow and sustain our work. Working in a remote-office setting, Monika brings creative problem-solving and technical skills for using technology to support our day to day work. We look forward to working with Monika!
Please stay tuned for upcoming announcements of new members of our team. There are also several positions still open – please see the list below for different ways you can join our team: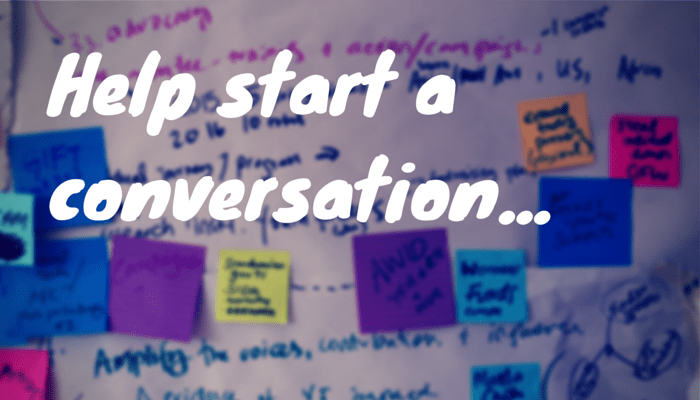 In February 2015 FRIDA launched the FRIDA Hub to create a secure online space for young feminist activists to share knowledge, experiences, and continue to organize in the advancement of human rights.
We are currently recruiting 'Hub Conversation Facilitators'  who will be responsible for facilitating online conversations within the FRIDA Hub platform. A Hub Conversation is an online discussion within the FRIDA community – young feminist activists from all over the world! Participants in the conversations share their experience, learn from others and Connect with FRIDA community and create new networks and communities of practice.
Role of the Hub Conversation Facilitator
Facilitate Hub Conversation by:
Collaborating with FRIDA staff and community to determine conversation topics and descriptions
Collaborating with FRIDA staff and community to identify Conversation Leaders and other participant
Posting comments while the conversation is active to help facilitate the discussion
FRIDA staff work closely with the Hub Conversation Facilitators by
Training Conversation Facilitators, Conversation Leaders and other participants on how to participate in the conversation

Providing support and guidance for the Conversation Facilitator.
Selection Criteria for Hub Conversation Facilitators:
Proactive, creative and have experience in online communications
Ability to design, compose and edit written materials
Ability to write simply with a conversational style
Strong interpersonal and communication skills and the ability to work effectively with a wide range of constituencies in a diverse community
Good working knowledge of English (both Oral and Written)
Good working knowledge of Spanish, French, Arabic or Russian is an asset.
Strong commitment to women's rights, and gender equality
Independent and self-reliant, willing to take initiative, creative, hard working, and flexible.
Must be comfortable working in a virtual environment and have reliable internet access
Can commit for 2-4hours per week over a 3-6 month period. We are open to discussions of alternative timeframes and can be flexible.
To apply: Please send your CV and a cover letter to recruitment@youngfeministfund.org by 20th April 2015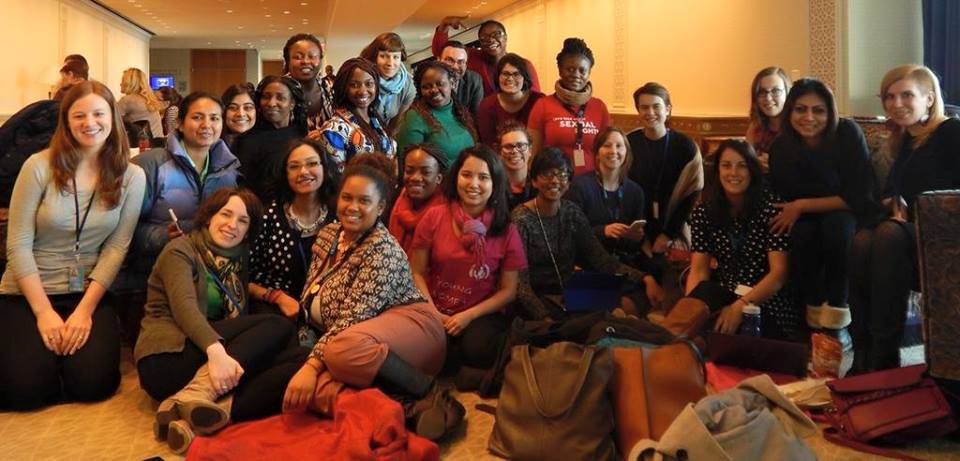 We, young feminists in ALL our diversity, are here to hold our governments accountable to the commitments they have made to guarantee gender equality, eliminate all forms of discrimination and violence against us, and achieve the full realisation of all of our human rights. As young feminists, most of us were too young to attend the Beijing Conference in 1995. We acknowledge much has been achieved over the past 20 years in the areas of education, employment opportunities for young women, and political participation of young women in national and regional platforms; however, many gaps remain.
On the occasion of the 59th Commission on the Status of Women (CSW) and the 20-year review of the Beijing Platform for Action, we express our deep disappointment at the exclusion of the majority of Civil Society Organisations' (CSOs), women's rights and feminist organisations from the process of negotiating the political declaration. The CSW must continue to be a platform for CSOs, women's and feminist organisations to actively, effectively, and meaningfully participate and hold our governments accountable.
Looking ahead to the post-2015 agenda, we firmly call for SDG 5 on gender equality, its targets and indicators to reflect the human rights of all women, young women, adolescents, girls and people of diverse sexual orientations and gender identities, in all their diversity. The CSW must play a role in shaping clear accountability mechanisms for the SDGs and it must provide a permanent and safe space for young women's meaningful participation and engagement.
Young women and girls aged 15 – 35 make-up 860 million of the world's population (UNFPA, 2011). Global figures show that around 250,000 children are child soldiers, of which 40% are girls. In Africa, an estimated 92 million girls aged 10 years and above have undergone female genital mutilation. There are over 60 million girls married before their 18th birthday, mainly in Sub Saharan Africa and South Asia. In 2011, the regions with the highest gender gaps were South Asia (34.1%), Middle East (33.6%) and North Africa (27.4%). Every minute, a young woman is newly infected with HIV; only one in five young women in developing countries knows the basic facts about HIV; and according to the World Health Organization, AIDS is the second cause of death in adolescents. 21.6 million women undergo unsafe abortions worldwide each year, 18.5 million of which occur in developing countries, and 47,000 women die from complications of unsafe abortion each year.
We face violations of our sexual and reproductive health and rights (SRHR) and barriers to accessing SRH information, education, and services which are youth-friendly and non-judgmental. This includes access to rights-based comprehensive sexuality education; safe, legal and affordable abortion services, and services to prevent, treat, and respond to HIV and STIs.
The existence of social, cultural, structural, and religious barriers are prevalent throughout the world, preventing all women, girls, and people of diverse sexual orientations and gender identities from achieving their full potential. Young women are too often left out of political and economic spaces, and discriminatory laws and legislations prevail, denying access to equal wage opportunities, decision-making processes, and positions of power. If we are to achieve a world of equality, peace and justice, governments must be accountable to the world's 860 million young women.
As we review the Beijing Platform for Action and define our paths forward, we demand the following actions to be prioritized at future CSWs and in Post-2015 processes:
Meaningful and effective participation of young women in political spaces, decision-making platforms and accountability mechanisms, including in formulating, developing, implementing and evaluating laws, policies, plans and budgets; the establishment of an enabling environment for building leadership of young women in local government as well as in provincial and national government, including by allocating specific quotas for women; End all forms of harassment, including direct and indirect political harassment, to realize young women's true participation in the political sphere.
Equal access to land, property, environmentally safe technology and capital for young women and girls.
Access to universal health care, including mental health care, the full range of sexual and reproductive health services, confidential HIV and STI testing, and access to comprehensive HIV prevention, treatment, care, support and medication free from coerced and forced sterilization of women living with HIV.
Young women's economic empowerment through laws and policies that protect our rights to equal employment and wage opportunities, acknowledging the informal and often marginalized sectors, including household, migrant domestic workers, and those working in the entertainment and artistic sector, and our vulnerabilities to rights violations.
Access to relevant and quality education matching labour markets and development needs, including more investments in science, mathematics, technology and engineering subjects for young women.
The provision of comprehensive, accessible, affordable, non-discriminatory, non-judgmental, confidential, gender-sensitive and youth-friendly information, education and services on SRHR, irrespective of gender, sexual orientation or gender identity, including but not limited to the full range of contraception options, maternal health services, safe abortion services, as well as treatment, care and support for sexually transmitted infections and HIV and AIDS for ALL young women and girls.
Prioritize the adoption and successful implementation of evidence-based, universally accessible, quality, non-judgmental comprehensive sexuality education, which is linked to comprehensive youth-friendly services, which emphasizes human sexuality, gender equality, human rights, relationships, and sexual and reproductive health and rights, provided in a safe and participatory environment, and which caters to formal, informal, and non-formal education systems.
The full realization of sexual and reproductive rights, including through the repeal of discriminatory laws and policies, such as parental and spousal consent laws, laws that criminalize individuals on the basis of the sexuality or HIV status, etc.
The protection and meaningful participation of young women and the girl child, including those from marginalized and/or minority groups, the diversity of which encompasses lesbian, bisexual, transgender people, young women with different abilities, indigenous young women, young women living with HIV and AIDS, young women sex workers, young women using drugs, young migrant workers, among others, in all processes and mechanisms, from local to national to global.
Formulate and effectively implement laws and policies to end discriminatory traditional and harmful practices such as early and forced marriages by enforcing laws to criminalize it without full and informed consent. Ensure all measures are taken to end female genital mutilation and the trafficking and forced labor of girls.
Expand the definition of violence against women to include the specific vulnerabilities faced by young women and the girl child, with an emphasis on legal protection, to account for the emerging and multifaceted forms of violence, including early and forced marriage, online and cyberspace violence, dating violence, marital rape, violence in educational institutions, harmful traditional practices, violence as a product of religious fundamentalism, coerced and forced sterilization for women living with HIV, as well as in conflict and post-conflict situations. Ensure the meaningful participation and engagement with the diversity of young people at all levels, in addressing the issues of violence.
Young women's leadership in conflict situations, climate change and natural disasters to address young women and girls' needs and problems, especially violation of their SRHR in such crisis situations. Additionally national climate change responses must adequately and effectively mainstream the differentiated needs of women and girls impacted by disaster and climate change.
In the context of the Post 2015 Development Agenda, the SDGs and the Third Conference on Financing for Development , it is necessary to incorporate all needs and demands of young women and girls, in all our diversity, emphasizing our SRHR. Governments should make sure that cultural and religious arguments are not used as an excuse to deny and/or violate human rights. In order to achieve the above, governments must ensure inclusion of gender equitable and youth-specific indicators in the post-2015 agenda, with a clear funding and resourcing framework and disaggregated indicators for monitoring progress. It is also important to provide support for young women's organisations and programmes and create spaces for participation of young girls in designing, implementing and evaluation of programmes and services, strengthening existing national policies and programmes to be gender responsive. We encourage governments to include in the delegations at least 2 young women in order to give continuity and support to the CSW processes. It is necessary to recognize the specific risks, discrimination and violence young women face in their work as activists. We urge governments to introduce policies to protect young feminist activists and human rights defenders, and to bring perpetrators of violence and discrimination to justice.
On the 19th March FRIDA participated in a Tweetathon #WhatYouthWant to launch this statement!
*Please note a correction made to the Statement on March 27th: The estimated number of girls in Africa that have undergone female genital mutilation is 92 million, and not 928 million as previously posted.
You can't read the news today and not feel that our world is heading down a dangerous path. The military conflicts, extreme economic inequality, and gross acts of violence against individuals because of their gender, race, or sexual orientation that happen today, will have repercussions for generations to come.
This International Women's Day (#IWD2015), we want to headline young feminist groups that can take us down a different road:
1. Girls United for Human Rights (Swat, Pakistan)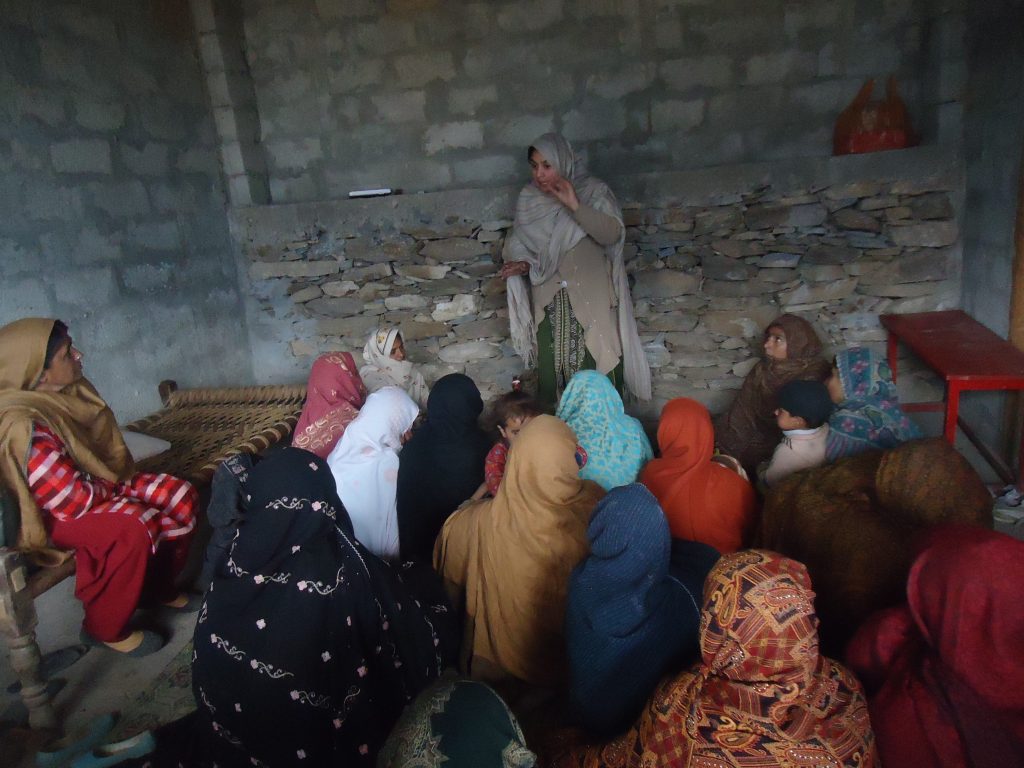 Girls United for Human Rights is a young feminist group working against child marriages in Swat Valley, Pakistan (the same area as renowned girl activist, Malala Yousafzai). Loopholes in Pakistan's law often grant indemnity or leniency to prayer leaders and bridegroom family members who perpetuate forced early marriages. Currently, the fine is only $10 and one month of imprisonment. There is also no proper definition of a child in the bill.
In response to this, Girls United for Human Rights currently advocates for a new child marriage bill that would increase the legal age of marriage to 18 and make the punishment for child marriages harsher. This group also advocates for laws that recognize the dignity of young girls and raises awareness in their community with prayer leaders, legislatiors, schools, students about early and forced marriages.
2. The BuSSy Project (Cairo, Egypt)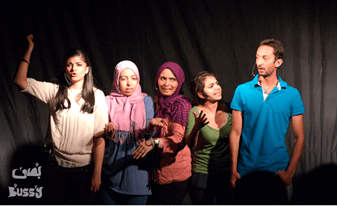 The BuSSy Project is a performing arts group that seeks to provide open and uncensored spaces for young women to candidly and anonymously share their personal experiences with a range of social issues.
BuSSy's storytelling workshops expose real women's stories and provide a space for free expression. Their performances offer a unique opportunity for young Egyptian women to write for themselves instead of being written about by others. Their stories reflect the gender issues that are experienced by all members of their society, irrespective of class and background. Through their performances, they reach the public directly and expose that which society ignores.
3. Colectiva Feminista Rabiosa (Buenos Aires, Argentina)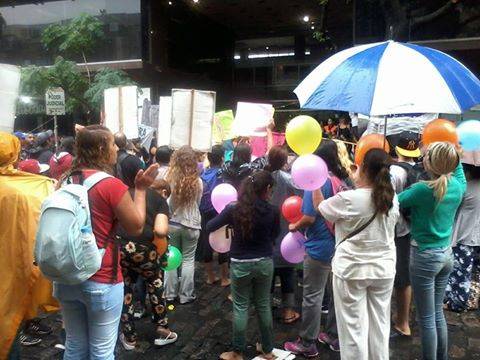 Colectiva Feminista Rabiosa is a group working to empower young women, promote sexual rights, and guarantee a life free of violence for all. They provide support to other women in situations in which current public policies are insufficient to ensure their basic rights and bodily integrity. Specifically, they accompany women who are seeking abortion, providing accurate information on the safe use of misoprostol and referring them to friendly health services. The group also helps women to access justice in cases of male violence and institutional violence.
This photo was taken just last week, when the group held a public action to demand the release of a young girl from prison – she is a victim of violence and was unfairly accused of neglect,  because her ex boyfriend killed her daughter.
4. Beyond Borders: Linking Our Stories (Armenia and Turkey)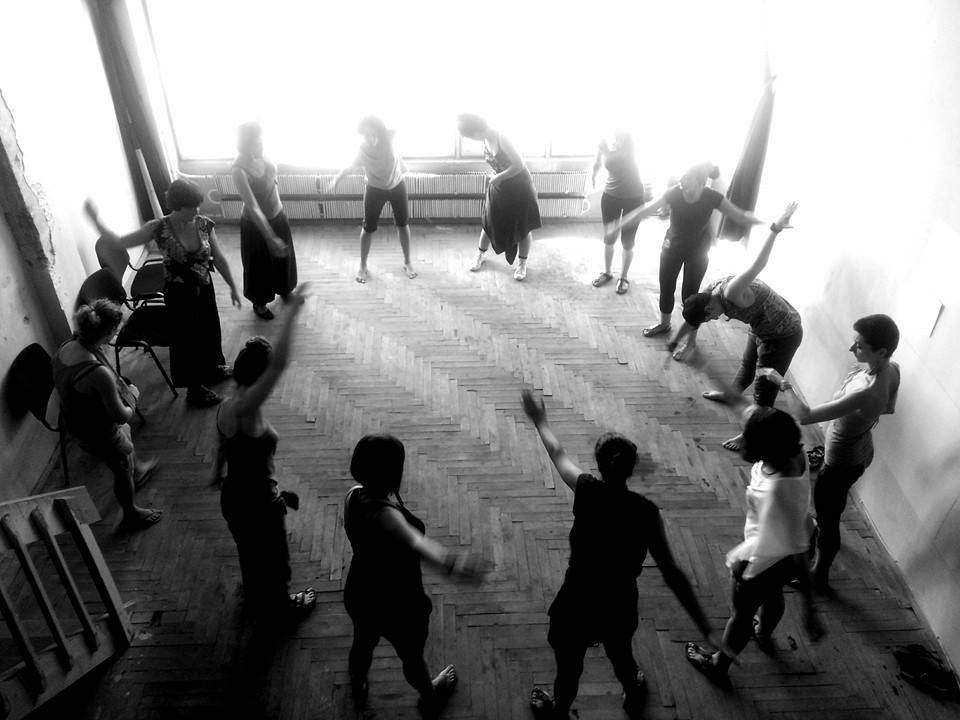 Beyond Borders: Linking Our Stories seeks to build bridges between Turkish and Armenian societies that have been divided as a result of the genocide of Armenians one hundred years ago. This kind of trauma can only be healed together across the border of shame, fear, and land.
Living in shame-based societies that turns women into the 'other' and the enemy, Linking Our Stories uses performance arts and storytelling as a method to build solidarity and peace. These activities provide the two communities with an alternative possibility for linking their stories instead of drifting apart.
5. Red Brigade Lucknow (Uttar Pradesh, India)
Founded by survivors of rape Red Brigade Lucknow's mission is to achieve women's protection from sexual violence and harassment in public spaces and homes. They do this by empowering girls and young women with self defense and martial arts and basic education on hygiene, sexuality, and rights.  In a community where eve-teasing and sexual violence is common, victim-blaming happens at all levels, and administrative and judicial procedures for sexual assault are costly, slow, and inadequate, Red Brigade Lucknow decided they couldn't rely on anyone else but themselves to make a change in their lives.
The group often actively patrols the streets to end public eve teasing, shames harassers and rapists, demonstrates for persecution of gang rapists, and raise funds and provide legal consultation to support survivors.
(Photo by Gethin Chamberlain)
6. Guyana Trans United (Georgetown, Guyana)

Guyana Trans United (GTU) focuses on transgender rights, and was created to meet the need for more trans-specific organizing in Guyana. Their mission is to provide active safe spaces to incubate new modes of resistance, building from the local to affect regional and global solidarity and change. GTU pursues their mission through social media, skill training within their community and special projects in collaboration with local, regional and international artists, activists and institutions.
By developing and strengthening a dedicated trans organization, they aim to increase trans empowerment and voice in the public domain, so that trans Guyanese are better able to obtain all their inalienable human rights and realize their full potential and dreams.
7. Foundation for Civic Education and Social Empowerment (Balaka, Malawi)

Foundation for Civic Education and Social Empowerment (FOCESE) was formed by girls who have experienced pressure to marry at a young age – often before finishing primary or secondary school. They organize activities within schools to help empower vulnerable, at-risk girls that are likely to drop out of school because of early or forced marriages. Through their child rights awareness campaigns, girls have more confidence and knowledge to delay marriage, avoid unexpected pregnancies, and reduce the risk of domestic violence.
FOCESE's current project, "The Voice of Young Women", has mobilized 25 teen mothers so far and has helped bring them each back to school. They organized a school workshop with the identified girls to help them visualize their futures and realize that motherhood should not be an obstacle to finishing their education and achieving ther dreams. FOCESE also provided each girl with essential school support materials like school uniforms, stationery and toiletries.
8. Femenergy (Pirot, Serbia)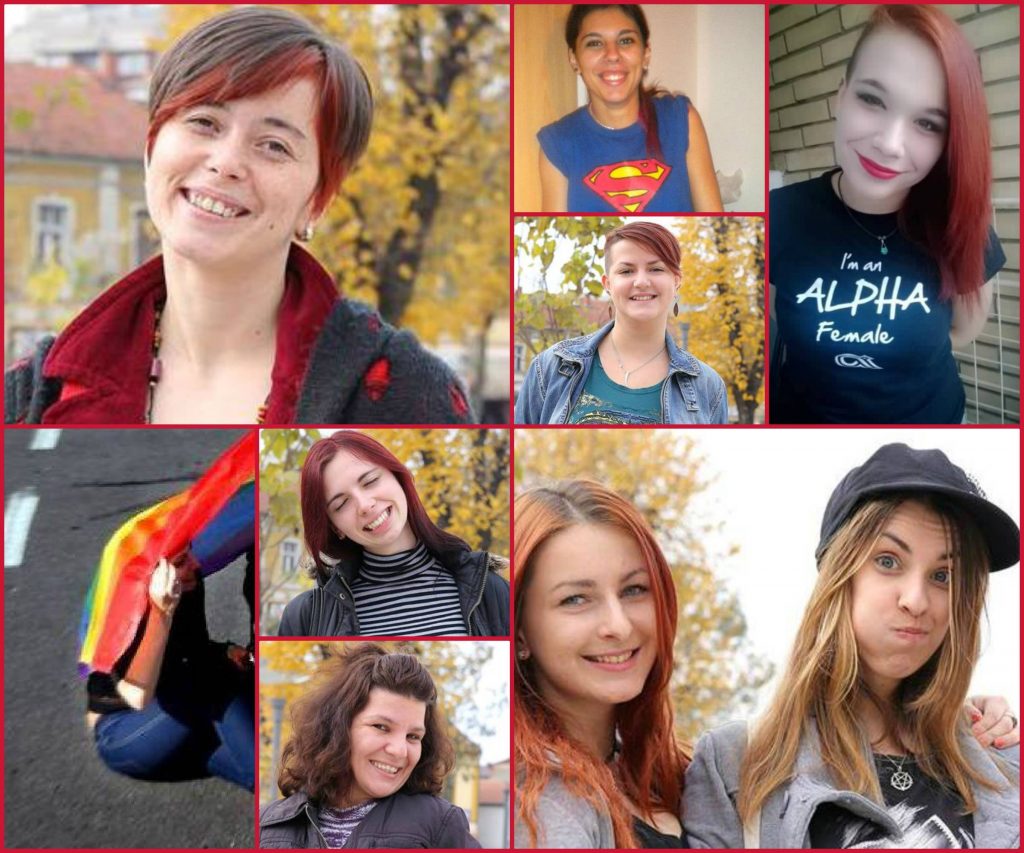 Femenergy is based in Pirot, a small town in the South of Serbia. A small town means small opportunities, but a small town does not mean small ideas. Pirot was once an urban center full of factories and craft shops and women were working in high positions. Today, there are many women in Pirot with no jobs and less opportunities. Men hold almost all significant positions of power and women are left in the shadows plagued by unemployment.
Femenergy felt obligated to help create a society they desired. With their collective network, they have created the safe space that their community failed to make for its women. They advocate for the creation of an open space to discuss the taboo subjects of gender-based violence, reproductive health and sexuality.
FRIDA has awarded grants to all of these groups to help strengthen the work that is benefitting multiple communities, and accelerating us towards a world we want to live in. These are just 8 of the over 50 groups we have supported over the past 3 years in over 40 different countries.
The groups are selected through a unique participatory process, that asks all applicants to vote on what they think are the more deserving proposals. We offer the successful applicants not only funds to amplify their work, but also opportunities to build skills, access to new spaces, and most of all, a community of other active and committed organizers.
By Eghosa Asemota (Social Media and Communications Intern) and Devi Leiper O'Malley (Co-Coordinator)