During the AWID Forum, FRIDA will be sharing videos, blogs and reflections from young feminists around the world in our #YoungFem Voices series.
Below Sarah Ashaya Soysa, a FRIDA advisor from the Asia Pacific region and young feminist focusing on gender and Sexual and Reproductive Health Rights, reflects on the links between economic empowerment and sexual health rights: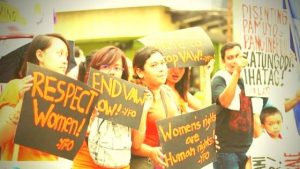 "Getting raped should be treated as an accident that women face daily like falling in the bathroom or burning their hands while cooking." This is what men in Jaffna, Sri Lanka said when we were there for a training session on the sexual and reproductive health rights (SRHR) of women and girls.
Shocking? Not really, because it accurately captures the culture we are all living in here in Sri Lanka. For me, it is not only about rape but about many other serious physical, emotional, social and psychological aspects of gender and being a woman. In the last few weeks, I have had the pleasure of meeting and learning from several strong young women who still face difficulties making their reproductive choices. And it has made me think about the links between economic empowerment and reproductive autonomy.
When we look at the issue of women's fertility, several experts and SRHR advocates have agreed that investing in women and empowering them to exercise their rights will contribute to economic growth and overall development of a country. However my own work in Sri Lanka made me realize that investing in women's economic rights alone will not make always enable them to exercise other choices, especially those related to their sexual and reproductive health.
Gains in socio-economic fields alone will not result in sexual and reproductive health rights unless they are combined with quality education and other policy changes along with proper implementation, follow-up and financial support.
According to the UN, there are 5 components that helps us measure empowerment– "women's sense of self- worth, their right to have and to determine choices, their right to have access to opportunities and resources, their right to have the power to control their own lives – both within and outside the home, and their ability to influence the direction of social change to create a more just social and economic order, nationally and internationally". This clearly shows that women's empowerment is not limited to decision making in the private sphere but also extends to all aspects of life, including political and civic empowerment, and being able to have an independent voice at the individual, domestic, regional, national and international level.
If we look deeper at how economic empowerment affects women's autonomy in making reproductive health choices, a certain discrepancy is clear. From my own experience, I have observed how women simply do not have access to information and services that can help them understand the concept of bodily autonomy. They do not have control over their own fertility, as there are restrictions in mobility, decision-making and access to resources constraining them.
Women's limited power to make decisions in families directly affects health-related decision making in rural as well as urban Sri Lanka and perhaps even the South Asian region as a whole.
Talking about empowerment cannot stop at economic empowerment. Decision making power does not necessarily come from monetary power, especially in the case of women and their sexual and reproductive rights. It is important for all stakeholders to understand that women are dynamic, strong, capable, passionate human beings who are agents of change in our communities. We must all learn to TRUST women to make decisions about their own bodies!
We're so excited to finally be here at the AWID Forum! There's lots going on but below you'll find all the events that FRIDA | The Young Feminist Fund is organizing, co-hosting or presenting at.
Come find us to learn more about FRIDA's mission, our work with young feminists and our participative grant-making model. We'd love to meet you!
Follow @FRIDAfund on Twitter for our live updates from the AWID Forum.
Thursday September 8th
Resource Mobilization Engagement Lab
Resource Mobilization for Girls & Young Women: Putting the fun in fundraising & breaking fears. Discuss challenging your fears around fundraising, breaking the habit of avoiding resource mobilization, transforming the donor-grantee relationships & the mindset around how we perceive donors & money. Learn about FRIDA's "Resource Mobilization Toolkit for Girls & Young Women", a kit with tips, tools, skills & information to emerging young, feminist groups that want to improve their resource mobilization capacities.
Time: 7:50 – 08:50am
Location: Resource Moblization Hub
Artivism & LBT Session with Astraea
From infographics to hashtags, from direct action to community events, LGBTQI young feminists across the globe continue to be at the forefront of multiple tactics to strategize, engage and mobilize their communities. The session will explore opportunities, strategies and challenges to leverage resources for LGBTQI young feminist organizing.
Time: 11:00-13:30
Location: Young Feminist Hub
Artivism Space
FRIDA grantee Chouf talks about their feminist festival
Time: 11:00 – 11:30
How can funders most effectively support young feminist, trans* and sex worker movements?
With Red Umbrella and UHAI
Time: 11:00-12:30pm
Location: Ala Terra – Bahia 3
Feminist Tech Hub
"Intelligent social media data how to secure data online" by Margaret Njuhi (ENG) SKIRTS Foundation
Time: 11.30 am-12 pm
Location: "Ideas Adapt" space within the fiX hub
Friday September 9th
Artivism Space
FRIDA grantee Giuvlipen performance
Time: 11:00 – 11:30
FRIDA Donor Hours
Time: 13:15 – 14:15
Location: Resource Mobilisation Hub
Inter-generational Dialogue
A panel FRIDA is co-organising an inter-generational dialogue with Madre.
Time: 2:30 – 4:00 pm
Location: TBC
FRIDA 5th Birthday Celebration
Celebrating 5 years of FRIDA with feminist friends and allies.
Time: 20:00 – 21:00
Location: TBC
Saturday September 10th
FRIDA Donor Hours
Time: 13:15 – 14:15
Location: Resource Mobilisation Hub
Feminist Tech Hub
"Women's stories are important and storytelling transforms women's perspective towards femininity" by Ariane Corniani (PORT) Minas Programme
Time: 12.30 pm-1 pm
Location: "Ideas Adapt" space within the fiX hub.
FRIDA | The Young Feminist Fund and Association for Women's Rights in Development's Young Feminist Activism Program are pleased to publish Brave, Creative, Resilient: The Global State of Young Feminist Organizing, an international mapping on the global state of young feminist organizing.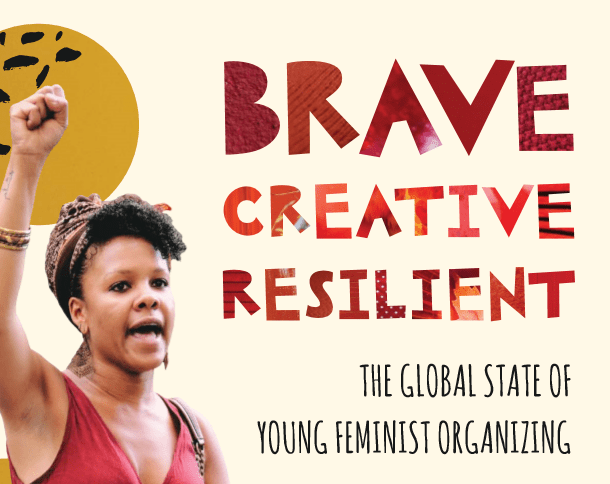 Using two major data sets covering over 1500 young women, girl and trans* led groups and organizations, the research provides a 'snapshot' of who young feminist organizations are, the issues and strategies they work on, and the financial and political realities that shape their work.
The report's main findings indicate that young feminist organizations are using innovative strategies to tackle some of the most pressing issues of our time, with some of the most vulnerable populations, however they are also strikingly under-resourced and their sustainability is in jeopardy.
Scroll down to explore more of the report's data and findings.



Case studies of young feminist groups
Giuvlipen: Practicing Participatory Leadership
Haus of Khameleon: Intersectionality in Action
Radio Udayapur: Personal Journeys
Salud Mujeres: Fighting for Sexual and Reproductive Rights
Beyond Borders: Participation and Consensus
Chouf: Fighting Discrimination at Great Risk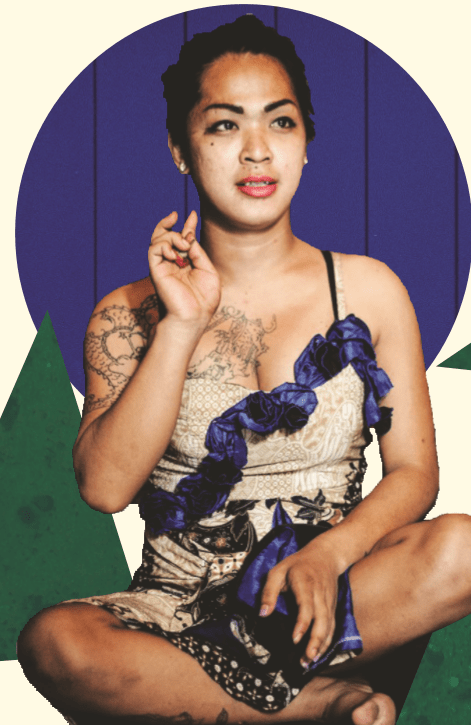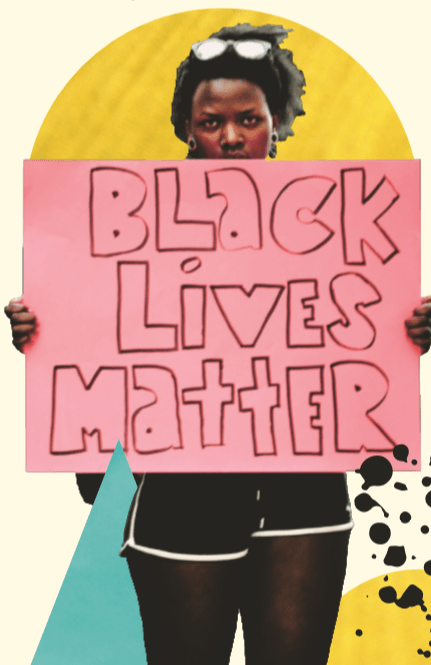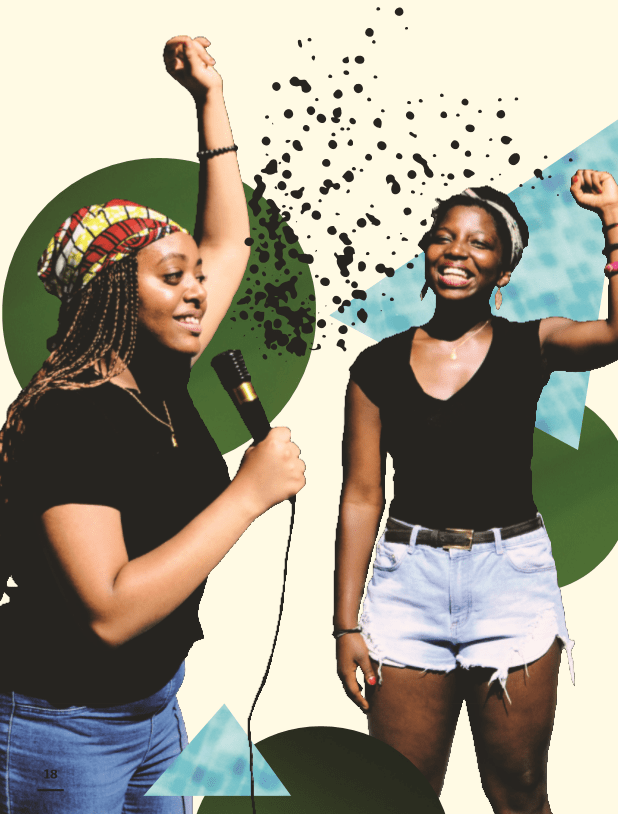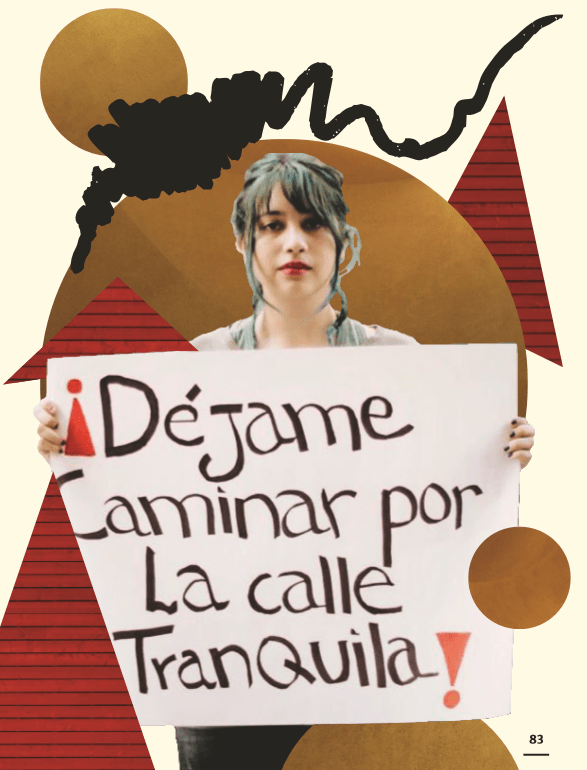 Coming Soon! Keep in touch for more findings and resources to support the young feminist movement throughout autumn 2016.
**With big thanks to the fabulous designers at Sloop Creative!**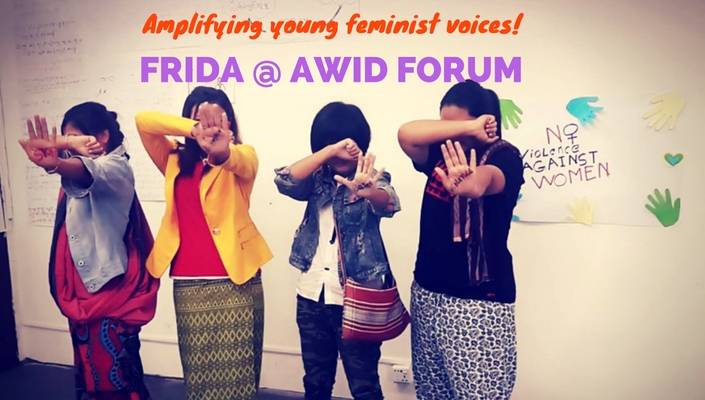 We are very excited to announce that the FRIDA community will play an active role at the 13th AWID Forum in September 2016 in Bahia, Brazil. This international forum is a key space for young feminist activists to share innovation and energy from all corners of the world. It is a safe space to connect, understand the issues affecting young feminists across boundaries, gain exposure for their important work and play an active role in cross-movement building.
We see convening spaces as the AWID Forum as key to movement building – creating a space for alliance building, reflection and dialogue. They are spaces where young feminists can share organizing actions, deepen their understanding of how change happens in their diverse focus areas, as well as network beyond their borders and harness their collective power.
We are excited to share more information on what FRIDA would be doing at the 13th AWID Forum scheduled to take place in Bahia, Brazil from September 8-11, 2016:
Who is coming?
We are happy to confirm the participation of 35 young feminist activists from around the world. This includes: 24 grantee partners, 7 staff members, 3 advisors, and 1 board member from 35 countries across 5 regions of the Global South.
What are we organizing?
Before the Forum
Black Feminist Forum (BFF): On September 5th & 6th, some members of the FRIDA community will participate in the BFF: a convening for Black and Afrodescendant feminists from different regions, identities and sectors to discuss and share the intersections of their activism and struggle. You can read more about the BFF Hub here.
FRIDA Community Day: On September 6, FRIDA will host a Global Convening so that members of our community can connect across movements and geographies. We will create a safe space to better understand what grantee partners are doing, the contexts of their work and how can we collectively work towards our shared vision.
On September 7, FRIDA will be participating in different events:
Feminist Internet Exchange: Organized by the Association for Progressive Communications (APC), this space will put feminism at the heart of engagement with technology, by bringing together activists, researchers, & techies working on advancing a feminist internet. More here.
Donor Pre-Day: Before the Forum, a diverse donor community will come together for a day to collectively advance women's human rights and gender justice.
Young Feminist Activism Day: This will be a space for young feminist activist from different movements and regions to build new and stronger alliances and partnerships, to network, to outreach and discuss approaches, strategies and struggles. More here.
If you are planning to attend any of these events, please let us know by emailing us at events@youngfeministfund.org
During the Forum
FRIDA is involved in many of the different spaces and a bunch of sessions at the Forum.
FRIDA will participate in multiple ways including by sharing our Fieldscan on the State of Young Feminist Organizing, research collaboratively done with YFA-AWID. We are also co-organizing an intergenerational Dialogue with Madre (read all about the participant-led sessions at the Forum here). In collaboration with WEDO, FRIDA will be part of a climate justice space for young feminist organizing.
FRIDA is organizing a panel with Red Umbrella Fund, Mama Cash, INWF!
FRIDA will also be engaging with various stages of the Resource Mobilization HUB. Members of our team will advise as "fundraising experts" who will carry badges throughout the Forum, helping out girls, young women and trans youth in their fundraising efforts. FRIDA is also involved in the engagement labs. FRIDA will launch its Resource Mobilization Toolkit for Girls and Young Women in order to support young feminist activists with their questions, fears and worries about fundraising. FRIDA is also organizing a donor dinner on grantmaking China that will connect local and regional donors and grantee partners!
FEMINIST TECH HUB
As part of the Feminist Tech Hub, the Mexican feminist organization Palabra Radio in collaboration with FRIDA will broadcast a radio program during the days of the Forum and create a podcast to amplify women and trans* people's voices.
Even if you are not able to come to the Forum, this is a great opportunity to be present through your 'voice'. You can be part of it by recording and sending to us you personal testimony or testimonies of women, trans* people or youth from your community. The testimonies should be about 3 minutes long and can be about any of the following topics:
→ Territory and environment
→ Body, diversity, sexual and reproductive rights
→ Technology, art, and politics
You can also send us poetry (audio) and music from your region! And remember that the music recorded must have a Creative Commons license. You can use your mobile phone to record and send your audios.
You can send us your audio files in 3 different ways:
Send an email with the attachment to palabraradio@riseup.net
Upload the audio file in

www.archive.org

and send us the link to the same email
Upload your file on

https://share.riseup.net/

(your file is encrypted and secure) and share with us the url so we can download it.
ARTIVISM SPACE
In collaboration with Astraea, FRIDA is co-organizing a collaborative session on LBT rights and artivism. This artivist space aims to showcase art in diverse formats from global LGBTQI artists responding to criminalization and militarization. There will be a space to showcase music, poetry and films by AWID participants and an ongoing installation featuring Astraea Foundation and FRIDA grantee partners.
After the Forum
Collective Artivism with The Fearless collective
As a part of the global art tour, The Fearless Collective and one of FRIDA's Brazillian grantee partners will be working closely to create a fierce and fearless art mural in Salvador da Bahia! More details on this will be up soon. Watch this space. 
Until then, see you in Bahia!
For more information on FRIDA at the AWID Forum, contact Kat Baird at advocacy@youngfeministfund.org
On August 10, 2016, FRIDA celebrated five years of being the only youth led fund focused exclusively on supporting and strengthening the young feminist movement with our San Francisco supporters. It was a night of music, cake and magic. Thank you so much to those who were able to attend!
Shilo Shiv Suleman from The Fearless Collective shared the story of our FearlesslyFRIDA initiative, a global artivism project currently underway. The event was hosted by FRIDA Team members Kat and Chloe, with the help of many FRIDA friends, family and partners. The event capped off our Feminist Friendship Fortnight campaign, where we've successfully raised new funds to support young feminist organizing with the support of our global community.
Below is a snapshot of all the fun, frolic and fabulousness of the evening:
© Pictures by Miriam Blumenfeld
We're so grateful to our bay area community who have supported us on this incredible journey as a young feminist fund. We can't wait to meet you all in another city soon!
Until then, thank you every single one of you, in helping us strengthen the movement! We will share more info on the money mobilized during the feminist friendship fortnight very soon. Watch this space!