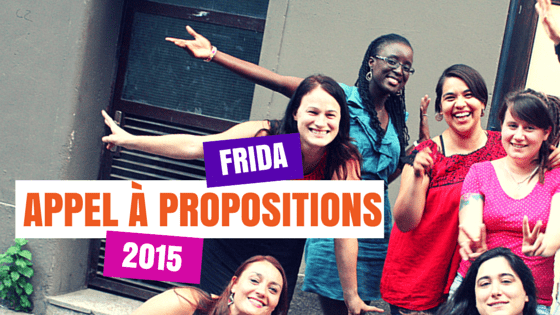 12 août était la Journée Internationale de la Jeunesse, et nous aimerions faire un signe à toutes les jeunes activistes féministes dans le monde qui œuvrent avec courage afin de créer un monde plus juste et équitable. Nous n'avons trouvé meilleur moyen de célébrer ce jour qu'à travers le lancement de notre quatrième appel à propositions !
Pour toutes les jeunes féministes activistes : voici votre chance de continuer à réaliser l'excellent travail que vous entreprenez. Si vous êtes un groupe de jeunes féministes situé dans les pays du Sud, faites une demande de subvention au FRIDA !
Les subventions du FRIDA sont flexibles – vous pouvez les employer dans vos activités, vos projets, et vos programmes tout en couvrant les coûts administratifs ou de fonctionnement, tels que le loyer, les fournitures de base, et les salaires.
Le FRIDA adhère à un processus participatif pour sélectionner ses bénéficiaires – tous les postulants admissibles peuvent voter pour les demandes qu'ils considèrent prioritaires dans leur région géographique.
Le FRIDA assure plus qu'un soutien financier – si votre groupe devient bénéficiaire du FRIDA, vous aurez la possibilité de renforcer les capacités de votre groupe par le biais de fonds supplémentaires, de formations, et de soutien communautaire fourni par un réseau de groupes de jeunes féministes.
Qu'attendez-vous ? L'appel est ouvert pour quatre semaines uniquement ! Date limite de soumission des demandes : le 14 Septembre 2015.
Veuillez consulter les critères d'admissibilité, les questions fréquemment posées, ainsi que formulaire de demande le sur notre site web. Les groupes peuvent postuler en six langues : Anglais, Arabe, Russe, Français, et Espagnol. Le Portugais et Chinois bientôt disponible !
Nous sommes impatientes d'avoir de vos nouvelles !
Devi, Ruby, Nevin, Boikanyo, Monika, Jovana, Deepa, et le comité consultatif mondial du FRIDA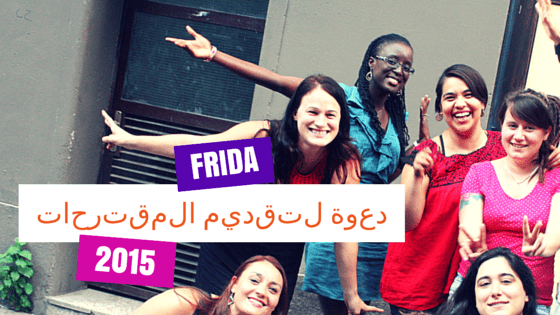 يصادف هذا النهار اليوم الدولي للشباب، في هذه المناسبة نخصّ بالتحية كافة النسويات الشابات اللواتي يعملن في كافة أرجاء الأرض من أجل خلق عالم أكثر عدلاً نعيش فيه.
وهل من طريقة أفضل للإحتفاء بهذه المناسبة من الإعلان عن فتح باب تقديم الترشيحات للدورة الرابعة من صندوق فريدا لتمويل النسويات الشابات!
نداء لكافة الناشطات النسويات الشابات، إنّها فرصتكنّ لإستمرار بعملكنّ العظيم. لو كنت جزءاً من مجموعة نسوية شبابية تعمل في دول عالم الجنوب، سارعي للتقدّم الآن للحصول على منحة من فريدا!
إنّ المنح التي تقدّمها فريدا مرنة – بالإمكان توظيفها في الأنشطة والمشاريع والبرامج، كما بالإمكان إستخدامها من أجل تغطية تكاليف عامة كالإيجار ومستلزمات المكتب والرواتب.
تعتمد فريدا الأسلوب التشاركي في عملية إنتقاء المشاريع – أي أنّ المجموعات التي إستوفت مقترحاتها الشروط الأساسية هي من سيحدّد الأولويات في منطقتها.
لا تكتفي فريدا بالدعم المالي وحسب – لو تمّ إختيار مشروعك، فإنّ ذلك يفتح المجال أمام المجموعة للحصول على أنواع إضافية من الدعم، كالمزيد من التمويل والتدريبات والدعم المتبادل عبر شبكة من المجموعات النسوية الشبابية حول العالم.
إذاً، ما الذي تنتظرينه؟ الموعد النهائي لتقديم المقترحات هو بعد شهر من هذا التاريخ! الموعد النهائي للتقديم ١٤ سبتمبر/أيلول ٢٠١٥.
لمعرفة المزيد حول شروط الأهلية والأسئلة المتكررة وإستمارة التقديم الرجاء زيارة موقعنا على الشبكة. بالإمكان التقديم في خمس لغات مختلفة، وهي الإنكليزية والعربية والروسية والفرنسية والأسبانية والبرتغالية. مع العلم أنّ الإستمارة باللغة الصينية قيد التطوير.
ننتظر بفارغ الصبر فرصة التواصل معك!
ديفي، روبي، نيفين، بولكانيو، مونيكا، جوفانا، ديبا، وسائر أعضاء لجنة فريدا الإستشارية العالمية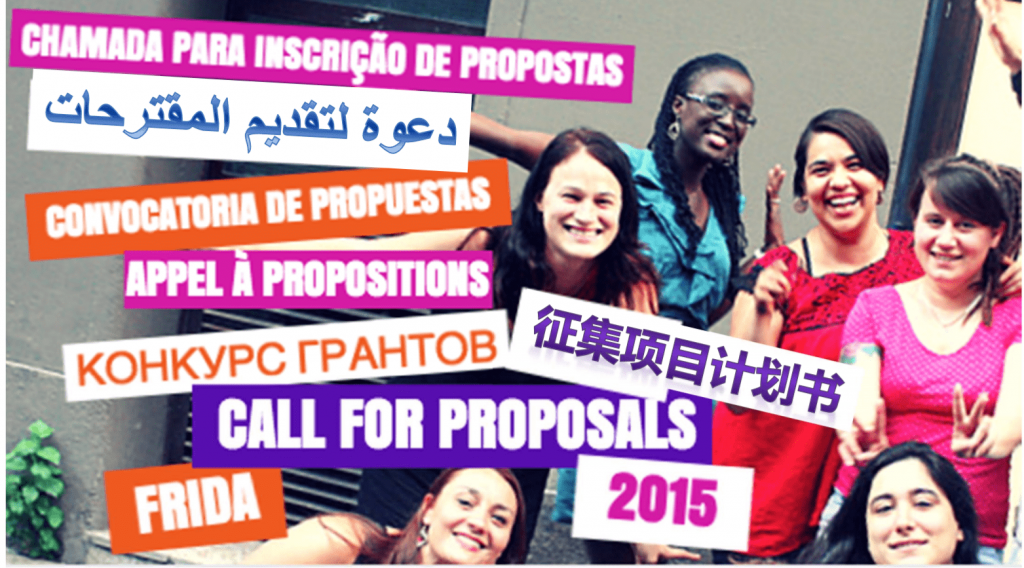 The call for proposals for FRIDA's 2015 cycle is now closed. Please follow our Facebook page and subscribe to our newsletter for latest updates.
Today is International Youth Day and we want to send a big shout out to all the young feminist activists all over the world for working courageously to create a more just world. We couldn't think of a better way to celebrate this day than by launching our fourth call for proposals!
For all the young feminist activists: here's a chance for you to continue doing the awesome work that you've been doing. If you are a young feminist group from the Global South, apply for a FRIDA grant!
FRIDA grants are flexible – they can be used for your activities, projects, and programs AND cover your core operating costs like space rental, office supplies, and salaries.
FRIDA uses a participatory process to select its grants – this means all eligible applicants get to vote on what they think are the biggest priorities in their region.
FRIDA provides more than just financial support – if your group is successful, you will also have the opportunity to strengthen your group's capacity through additional funds, trainings, and community support through a network of other young feminist groups.
So, what are you waiting for? The call is only open for a few weeks! Deadline for submission extended to: September 20, 2015. 
Check out the eligibility criteria, commonly asked questions and the application form on our website. Groups can apply in up to seven languages: English, Arabic, Russian, French, Spanish, Portuguese and Chinese.
Please help us spread the word to as many young feminist groups as you can!
Good luck and have fun!
Devi, Ruby, Nevin, Boikanyo, Monika, Jovana, Deepa with FRIDA's global advisory committee
PS. Will you celebrate International Youth Day with us? If you would like to contribute towards strengthening the young feminist movement, follow this link and make a one-time donation or set up a monthly gift!
As you know, FRIDA is unique not only in terms of its grant making approach and being one of the only youth-led young feminist fund in the world but also in the way it works with its different staff members and advisors located in different regions of the world. Our close-knit family consists of so many wonderful people who are working with us from various parts around the globe. In such a scenario, meeting each other in person becomes a rare privilege and much-awaited pleasure. We recently held a Staff and Advisor meet in Belgrade, Serbia and it was one such opportunity for different people to know each other and bond with each other. People who form an integral part of FRIDA family; the ones who make FRIDA so awesome as you see!
Last month, we organized a staff meeting for all our seven staff members, who have recently joined the FRIDA family. It was an exercise to get to know each other better, build trust, familiarizing with FRIDA's goals, strategies, vision and mission and simply have fun while brainstorming together on how we can make FRIDA reach greater heights of awesomeness! The staff that is divided by regions, languages and cultures was united by a common passion and zeal to take the young feminist movement forward in the best and most innovative way possible. We understood each other roles and responsibilities came up with ideas on how we can work together in a manner that we learn from each other and understanding teamwork, especially when our staff works from virtual spaces. We also discussed new technologies that we can experiment with and explore more to help bridge distance, space and time between each other. It was a lot of fun, frolic, laughter and learning!
The staff meeting was followed by yet another significant step towards getting to know each other in the FRIDA family: the advisor meeting. As you know, FRIDA works with its valuable advisors who support us in providing the right guidance and knowledge of the regions they are based in and best represent. The advisor meeting was a step towards working together to identify gaps in various regions that FRIDA reaches. There were group activities among people from similar regions to brainstorm together on key challenges and opportunities that the young feminist movement face. We discussed each others' findings and suggested inputs and newer strategic interventions that could help newly formed feminist groups, especially those that do not have any other support or recognition, with FRDIA's support; not just financially but also in terms of providing capacity building and knowledge expansion.
We hope to continue building such strong alliances and solidarities in the future by coming together in the same space and understanding each other's activism, politics and contexts better. Till then, watch this interactive video made by Chantal Partamain, one of our advisors from Lebanon, that best describes our grantmaking process and approach.
As you may already know, for the past 6 months, we have been busy recruiting new members of FRIDA's staff team!
So we are so excited to introduce you to four amazing young feminist activists who join us from all around the world, with diverse identities, skills, and perspectives. Each of these new team members represent important new capacities as FRIDA  enters its 5th year.
First, as part of our journey from incubation under AWID and FCAM towards institutional independence, we created a new position of Finance and Administration Manager to oversee our financial and human resources. We welcomed Monika Banach to this position this past April.
Boikanyo Modungwa joins us as our new Monitoring, Evaluation, and Learning Officer to build stronger systems of capturing our impact and support FRIDA's capacity development program with young feminist groups.
In order to ensure you get to hear about this impact more regularly through stories, photos, and other media, we created the position of Communications Associate and invited Deepa Ranganathan to join the team.
Nevin Öztop comes on board as our Resource Mobilization Officer as we continue to grow our grantmaking budget and strengthen our philanthropic advocacy.
With these new team members, we are also pleased to be able recognize our current team member, Jovana Djordjevic, for her tireless dedication to young feminist groups applying to FRIDA, and promote her to Grants and Operations Program Officer.
We are deeply humbled, honored, and excited to be able to grow rapidly from a team of 3 to 7. It wouldn't be possible without the support and generosity of all our donors and partners. Thank you!!!
We received over 400 applications and were blown away by the talent, passion, and experiences within each of the CVs and interviews we held. Admittedly, it was hard to hire only a small number and we thank everyone for applying! Please do keep in touch to get updates on new positions and opportunities.
Get to know more about each of our new team members by reading their bios below!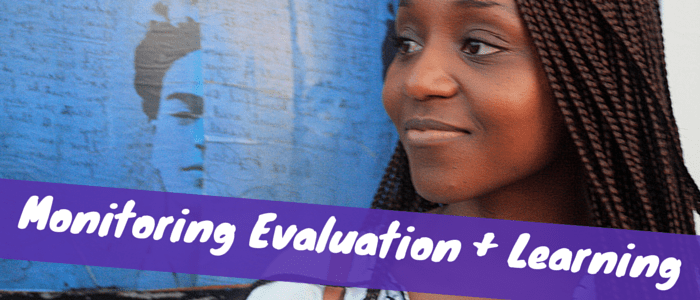 Boikanyo Modungwa
Monitoring, Evaluation, and Learning Officer

Boikanyo is a young feminist from Botswana. For a year and a half, Boikanyo was based in Kenya having been deployed by the African Union Youth Volunteer Corps to serve in a Monitoring and Evaluation capacity at the Forum for African Women Educationalists; a pan-African girls' education NGO. In this role she coordinated, monitored and evaluated a range of gender responsive interventions; primarily; a Sexual and Reproductive Health and Rights project. In 2014, Boikanyo served in Kenya's national technical working group commissioned by the Ministry of Education and UNESCO to assess the country's progress in achieving Education for All Goal 5 (Gender Equity and Equality in Education); this included the development of recommendations for the country's post-2015 agenda. Before joining FRIDA, Boikanyo also provided logistical and technical support to national implementing bodies in numerous African countries to improve the monitoring and evaluation of projects and their implementation processes. In addition, Boikanyo has over two years' experience as a tutor in the Political Science Department of the University of Cape Town and has been involved in the development of a curriculum and lesson plans to enhance first year students' academic skills. Boikanyo holds a Master's degree in International Relations, an Honours' degree in Development Studies and a Bachelor's degree in Politics, Public Policy & Administration and Economic History all from the University of Cape Town. Boikanyo is currently based in Gaborone, Botswana.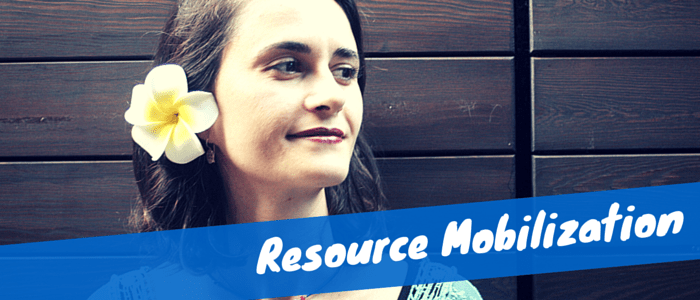 Nevin Öztop
Resource Mobilization Officer

Nevin is a feminist from Ankara, Turkey. She identifies herself as a feminist since a meeting she attended at "In Other Words Feminist Community Center" in Portland, Oregon in 2003. This is also why she considers "14 NE Killingsworth St, Portland" as the birthplace of her feminism. In Portland, on the 4th floor of Smith Memorial Student Union at Portland State University, she met a group of awesome queer activists who helped her combine feminism with queer perspectives. Later on, she came out twice but says coming out to her mother as a vegetarian was way more difficult. During her 8 years at Kaos GL, she worked as the Editor-in-Chief of Kaos GL Magazine. There she also established and coordinated the "Regional Network Against Homophobia and Transphobia", an anti-militarist and anti-nationalist LGBTI network in the Middle East, North Africa, South Caucasus and the Balkans. Before joining FRIDA, she served as the UN Programme Associate at ILGA and as the Outreach, Mobilization & Communications Officer at the International IDAHO Committee. She currently lives in Switzerland and continues to serve as an advisor for a number of women's funders to help them allocate their funds to grassroots organizations effectively. As a socialist feminist, Nevin believes the world revolves around gender, class and race. She believes all these lead to an unjust redistribution of resources, primarily money and knowledge and adds, "This is why, I believe, those of us who are involved in philanthropy should be well aware of power dynamics at the tables we sit and the philanthropic culture of the countries we enter."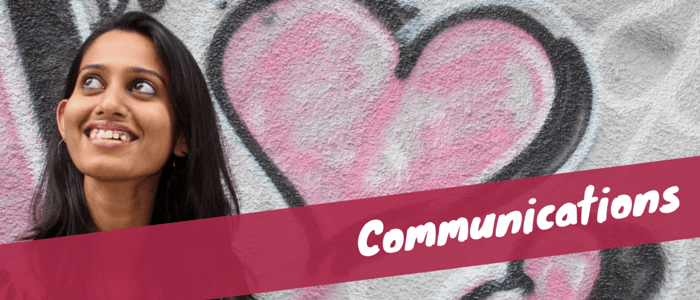 Deepa Ranganathan
Communications Associate

Deepa is a young feminist who has lived and explored her feminism in different cities in India. A graduate in literature from Delhi University, she has a keen interest and inclination towards feminist writings and feminist criticism. She obtained a post graduate diploma in print and web journalism from the Indian Institute of Journalism & New Media, Bangalore, and has written extensively on human rights, gender rights and social issues. Her story on male child sexual abuse 'Boys Don't Cry' won the Laadli Media Award for Gender Sensitivity 2011-12 under "Best Feature (Web)" both in the Southern region and national level. Deepa worked with the editorial desk of a leading daily in Madurai, while continuing to freelance for e-magazines and blogging for international gender forums. She then pursued her MA in Women's Studies from Tata Institute of Social Sciences, Mumbai, during which she completed her Masters dissertation on women in contemporary South Asian erotic literature. Her paper on feminist erotica and how women write it differently was presented at a global conference organized by InterDisciplinary.Net in Prague and is expected to be published soon. Deepa has also worked with Feminist Approach to Technology (FAT), a not-for-profit organization based in New Delhi that seeks to empower women by increasing their access, interest and participation in technology, handling its communications and outreach. Deepa is currently based in New Delhi, India.