At the end of 2010, after several meetings organized and supported by the Association of Women's Rights in Development, the Central American Women's Fund, and the Global Fund for Women, Amina Doherty was hired as FRIDA's founding Coordinator.
It is with this date in mind that we are celebrating our fifth birthday!
"She couldn't keep her colors inside the lines so she drew new ones"
By the end of 2015, FRIDA will have awarded almost $800,000 to over 70 groups of young feminists in over 60 countries.  We remain the only youth-led fund in the world dedicated exclusively to mobilizing and providing diverse resources for young feminists. It's also the only youth-led fund that has a participatory grantmaking model that ensures young feminist activists who apply for grants decide together who will receive funding – the first application of this model in a global context.
In partnership with The Fearless Collective, we travelled the world asking the young feminist community: "What is FRIDA?" Who are we? What do we do? Why do we need to do what we are doing? We share with you some responses, stories and inspiring words. Check out this short video that captures FRIDA's spirit in all its beauty. We thank The Fearless Collective Team for capturing FRIDA's essence so beautifully. And we look forward to many more years of supporting and strengthening young feminist activism together! #FRIDAFlies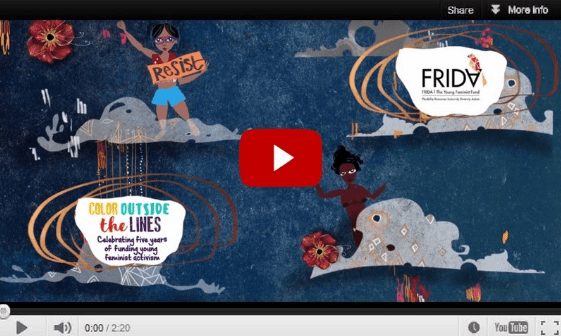 Through every grant cycle and year we spend with our grantee partners, we have the honor of seeing the incredible passion, creativity, and dedication of young feminist activists who are both holding and breaking ground around the most pressing issues of our time. From sexual violence to racial inequality, identity politics to access to safe abortion, young feminist activists are using tried and tested strategies, as well as new technologies, art, and organizing techniques. We'll be using the theme of "Coloring Outside the Lines" to illustrate the amazing impact of the young feminist movement.
Like our grantmaking model, we want our birthday celebrations to be as participatory as it can be. We're excited to use this opportunity to appreciate everyone who helped bring FRIDA to where it is today, celebrate with them on what young feminists have been able to achieve, and engage them in taking FRIDA to where it wants to go in the future. Click here to learn more about our FearlesslyFRIDA campaign that seeks to use art and activism to highlight the work and voice of youngfem groups.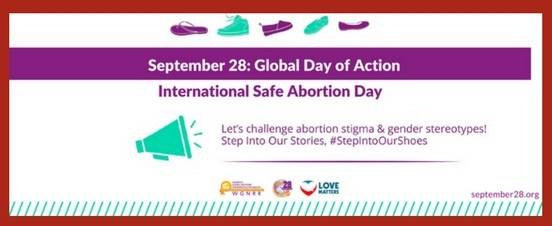 Around the world, young women are disproportionately affected by a patriarchal system which shames, stigmatizes and in many cases makes illegal access to abortion services.
This lack of access to safe, legal, and secure abortions affects young women's opportunities in education, employment, family relations and their futures. It reflects a significant and persistent infringement on their fundamental human rights.
In response to this, today for the Global Day of Action for Access to Safe Abortion, we're sharing the incredible work being done by young feminist activists all over the world. These activists are organizing, taking action and challenging laws, traditions and authority figures who prevent them from accessing their right to safe, legal and secure abortion.
Access to abortion affects everyone. It empowers women to make decisions about their sexual and reproductive rights. It allows people to live with control over their own bodies and futures.
Click here and share with us: why do you support safe access to abortion? 
People's reasons for supporting access to abortion are all different. For some it's personal. Others it's political.
Below are the voices of our community – sharing why they stand in solidarity and are taking action for safe access to abortion services all over the world.
One question that FRIDA hears often is: where's your office? We fund and support young feminist organizers all over the world in the Global South, but few know that the FRIDA team is  spread across the world too!
The FRIDA community consists of staff, consultants, interns, volunteers, advisors, grantee partners and board members who connect virtually all around the globe: some from home, some from shared office spaces, some from cafes and some from the airport. Separated by countries, region, languages, cultures and time zones, FRIDA is united by its strong working ethic and passion to drive the young feminist movement forward. Read more about the amazing FRIDA community here.
The FRIDA staff work in a "virtual office." Though working in a virtual office seems like the way of the future, working remotely can be challenging for those who are more accustomed to a traditional working space. Emoji and video chats do not replace the importance of eating lunch together, high-fives, and comforting hugs. As a feminist organization, we are committed to feminist principles of work, including individual self-care and collective well-being. So we follow certain principles that help us lead a balanced and satisfying work life.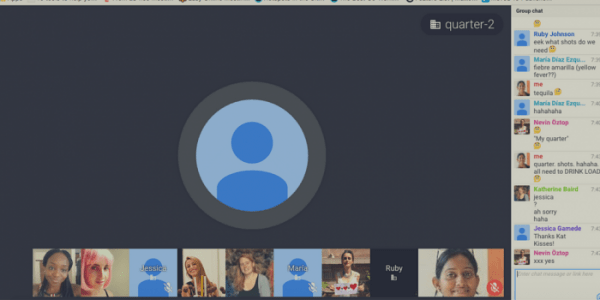 Here are 9 of our key principles that may be useful for other feminists working remotely, and those in need of guidance and inspiration:
1) We do not let each other work crazy hours. The FRIDA team keeps meetings, chats and emails within the FRIDA bandwidth, which is Monday – Friday 7:00am – 10:00pm in any given timezone. FRIDA uses a flexible working hours policy (which means, you can work any 8 hours in that bandwidth that you like), but encourages staff to turn-off outside of  the bandwidth hours.
2) We always check in on each other's time zones. We use apps like Synchronize and WorldTimeBuddy so we know when our teammates are working. With staff in 7 countries, we always have someone online. But we want to respect when people are sleeping, having a life and not working. One way we do this is by using Boomerang to schedule emails to arrive when someone is working, so that they don't accidentally see 15 messages come through while out to drinks with their friends!
3) We use a lot of emojis to express ourselves. It's exciting to work in a global remote office, but communicating virtually can leave a lot to misinterpretation. Emojis and "xoxo" help us let our teammates know where we're at. During our weekly team meetings, for example, we use Google Hangout or Zoom and keep an open chat box where team members respond (often with emoji) to what someone is saying. It's a fun way of being encouraging without disrupting the flow of the conversation. 8-]
4) We use tracking tools to collectively monitor our work. Working from home requires discipline. We use different technical tools that allow us to track and plan our work. We've tried out Wrike, Trello, Smartsheets and google spreadsheets and we've found that the simpler the tool, the better the results. It's also proved important to assign one person to determine who is leading on what projects and to check in on progress, monitor the workplan, and adjust as we go. With lots of competing priorities and many (many!) things happening at once, it's been critical to be able to map the 'big picture' and put someone in charge of managing the flow of work.
5) We chat, a lot. In lieu of a break room, we have needed to find ways to come together and share the minutia of our workday (and to take breaks together!). We have found Slack and google hangouts to be an excellent tool for this. We use different channels to share information related to work and fun (our channels, among many, include: photos, things we read, and collective learning & self care). Because we use a lot of different mechanisms to communicate, we've created a tiered system: we use google hangouts to resolve quick issues, Slack for everyday communication, email for conversations with those outside our team, and Whatsapp only when it's an emergency. We use Facebook groups to maintain communication and dialogue with our FRIDA advisors and grantees.
6) We hold regular team meetings. Sometimes even with all the messages and emails, working remotely can feel isolating. We hold a weekly team meeting which everyone joins and we start with an update (both personal and work-related) from everyone in the team. It builds our dynamic and allows us to connect with different people who we might not work with on a daily basis. While we don't always have video chats due to connectivity and bandwidth limitations, we try to turn on our cameras and wave hello (even if some of us are still in pajamas).
7) We respect the diversity of languages, expertise and opinions. We operate in English,  but not everyone from the FRIDA community is fluent, so we try to be patient with each other. We honor everyone's background and skills, and also let ourselves be open to feedback and edits from those who have more experience in a given area.
8) Security is critical. As feminist activists ourselves, we know that our work environments can quickly become hostile. We prioritize safety above everything else, and have changed meeting locations (sometimes at the last minute!) to make sure everyone in the FRIDA community will be safe. Because we work online, we are particularly vulnerable to online harassment, trolling, and other forms of discriminatory behavior. We are working on developing a set of tools for our staff and broader community to help mitigate this. Check back on our website soon for more!
9) We take care of each other. Our feminist values and our politics are a big part of this work, and we think it's important to take care of each other. If something is happening in our personal lives that impacts our work, we share it.  We ask our teammates how they are doing and what's going on in their lives. We share our stories. We listen, seek to understand and support our teammates. We prioritise our personal lives and healthy being over everything else.
Of course, we are all human, and we don't always succeed in keeping to working hours or avoiding late night calls, but as a team, we hold each other accountable to do our best. Check out a few of the great resources which support remote working and self care:
Five whirlwind days and we're still reeling from the magic of the AWID Forum. From Artivism Spaces to Inter-generational Dialogues, the FRIDA & Red Umbrella Birthday celebration to the money and movement plenary – we saw the energy, passion and strength of the global feminist movement.
From the FRIDA community, we were excited to be joined by young feminists from around the world including grantee partners, advisors, staff, founders, and allies. Thank you to everyone who played a part in creating this special week! We cannot wait to work together with you all in solidarity to build our feminist future.
Relive all the action in our photos below:
For more information, photos and reflections on FRIDA's time at the AWID Forum, check out our schedule of events, our #Youngfem Voices series, and Twitter page.
© All photos have been collated from those shared by FRIDA staff members, grantee partners and advisors. 
During the AWID Forum, FRIDA will be sharing videos, blogs and reflections by young feminists from around the world in our #YoungFem Voices series.
Below Kagure Mugo from HOLAAfrica! and a FRIDA grantee partner writes about the power and importance of women talking about sexual pleasure.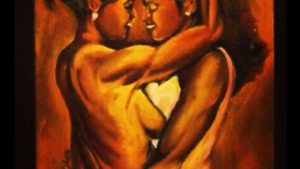 I love listening to women speak about sex. Not because I am a creepo in a trench-coat but because there is a sense of freedom and power that comes with seeing a group of women talking about what tickles their fancy and wets their appetites. Recently myself and two friends started a monthly group where women gathered to talk about what they like in bed. Or don't like. Or should like but don't because they haven't been able to google how to do it properly.
When you talk about sex with other people you learn things, and knowledge is power. Power is orgasms and orgasms are what gravity and oxygen are made of. (I am sure someone somewhere is working on the science of that). And seeking your pleasure is a radical and incredibly important act.
In world finally speaking about what it means to negotiate safe sex within a society rife with rape culture, the conversation is often missing a key element: pleasure.
The question being: once you say yes, what then? Why is it that we feel it is important to speak about consent but not about what comes after consent is given? We must make a connection between a woman who can not express her sexual needs and wants, and a woman who can not express that she has needs at all. Notions and ideas that surround who deserves sex and pleasure lead to ideas of who can dictate when sex should be had.
Speaking about pleasure when it comes to sex sex is not just a fun pastime with friends, but is very closely linked to ideas of sexual health and sexual agency.
This extends to conversations about sex within Sexual Reproductive Health spaces, especially within the African continent. When you are the only one speaking about pleasure on a panel about sexual health, you often become 'the party girl of the progressive world' trying to have fun before the serious issues like FGM, high prevalence of HIV and AIDS and sexual assault is tackled.
And socially, this is even worse. For some reason, as Africans we come across as sexually conservative. However, the truth of the matter is we have an extremely rich sexual past and present. Ideas and notions of pleasure are not just confined to the urban socialites in the major cities. There is a strong cultural and rural element to it as well.
In a paper by Nkiru Nzegwu entitled Osunality, she discusses the pre-colonial notions of the African Erotic. The resultant European/Western conception of eroticism underwrites theoretical, literary and fictional narratives of sexuality from a phallocentric position that emphasises and legitimizes the privileging of men's needs, desires and fantasies.
It is from a European context that we have derived notions such as the 'Madonna and the Whore' where a woman can only embody purity or be frigid when it comes to sex. Historically, we have a notion of women being powerful sexual beings on the African continent. But we have come a long way from this powerful history. Today we have phenomenons like 'dry vagina sex', where within South Africa women are putting all sorts of devious devices and ridiculous remedies up there. We live in a society where women are stripped in the streets, and women have to protest the president on the 10 year anniversary of his rape trial. We live in academic spaces where rape is so rife that it triggers nationwide protests.
Tackling these issues takes action but also conversations, among women who can then take those ideas into their private spaces and their thinking.
There are women out there doing just that. Guys W F***ked is an 'anti-slut shaming' podcast I am in love with. Closer to home there is Adventures from the Bedrooms of African Women which chronicles the sexcapades of women whilst Naija Desires sells sex toys and adds a dose of online knowledge.  Dr T based in South Africa is a sexual rights advocate and medical doctor who has online and offline conversations whilst on HOLAAfrica! queer women speak about strap-ons and even have podcasts about faking orgasms.
HOLAAfrica! has done a series on safe sex and pleasure entitled #PleaseHer which has included a series of dialogues, a workshop and a manual on safe sex and pleasure that tackles, kink, consent and even sex toys. It has been all about having women speak out, document and live their sexual rights.
Speaking about sex within multiple frameworks and contexts is important. It cannot simply be a conversation wrapped in human rights jargon with a side of heightened violence. The ability to speak about one's wants and desires speaks to the idea that a woman has sexual agency. It goes into the realms of being able to control one's sexual interactions – be they good or bad. To know that you have, as a woman, body autonomy.