As you know, FRIDA is unique not only in terms of its grant making approach and being one of the only youth-led young feminist fund in the world but also in the way it works with its different staff members and advisors located in different regions of the world. Our close-knit family consists of so many wonderful people who are working with us from various parts around the globe. In such a scenario, meeting each other in person becomes a rare privilege and much-awaited pleasure. We recently held a Staff and Advisor meet in Belgrade, Serbia and it was one such opportunity for different people to know each other and bond with each other. People who form an integral part of FRIDA family; the ones who make FRIDA so awesome as you see!
Last month, we organized a staff meeting for all our seven staff members, who have recently joined the FRIDA family. It was an exercise to get to know each other better, build trust, familiarizing with FRIDA's goals, strategies, vision and mission and simply have fun while brainstorming together on how we can make FRIDA reach greater heights of awesomeness! The staff that is divided by regions, languages and cultures was united by a common passion and zeal to take the young feminist movement forward in the best and most innovative way possible. We understood each other roles and responsibilities came up with ideas on how we can work together in a manner that we learn from each other and understanding teamwork, especially when our staff works from virtual spaces. We also discussed new technologies that we can experiment with and explore more to help bridge distance, space and time between each other. It was a lot of fun, frolic, laughter and learning!
The staff meeting was followed by yet another significant step towards getting to know each other in the FRIDA family: the advisor meeting. As you know, FRIDA works with its valuable advisors who support us in providing the right guidance and knowledge of the regions they are based in and best represent. The advisor meeting was a step towards working together to identify gaps in various regions that FRIDA reaches. There were group activities among people from similar regions to brainstorm together on key challenges and opportunities that the young feminist movement face. We discussed each others' findings and suggested inputs and newer strategic interventions that could help newly formed feminist groups, especially those that do not have any other support or recognition, with FRDIA's support; not just financially but also in terms of providing capacity building and knowledge expansion.
We hope to continue building such strong alliances and solidarities in the future by coming together in the same space and understanding each other's activism, politics and contexts better. Till then, watch this interactive video made by Chantal Partamain, one of our advisors from Lebanon, that best describes our grantmaking process and approach.
As you may already know, for the past 6 months, we have been busy recruiting new members of FRIDA's staff team!
So we are so excited to introduce you to four amazing young feminist activists who join us from all around the world, with diverse identities, skills, and perspectives. Each of these new team members represent important new capacities as FRIDA  enters its 5th year.
First, as part of our journey from incubation under AWID and FCAM towards institutional independence, we created a new position of Finance and Administration Manager to oversee our financial and human resources. We welcomed Monika Banach to this position this past April.
Boikanyo Modungwa joins us as our new Monitoring, Evaluation, and Learning Officer to build stronger systems of capturing our impact and support FRIDA's capacity development program with young feminist groups.
In order to ensure you get to hear about this impact more regularly through stories, photos, and other media, we created the position of Communications Associate and invited Deepa Ranganathan to join the team.
Nevin Öztop comes on board as our Resource Mobilization Officer as we continue to grow our grantmaking budget and strengthen our philanthropic advocacy.
With these new team members, we are also pleased to be able recognize our current team member, Jovana Djordjevic, for her tireless dedication to young feminist groups applying to FRIDA, and promote her to Grants and Operations Program Officer.
We are deeply humbled, honored, and excited to be able to grow rapidly from a team of 3 to 7. It wouldn't be possible without the support and generosity of all our donors and partners. Thank you!!!
We received over 400 applications and were blown away by the talent, passion, and experiences within each of the CVs and interviews we held. Admittedly, it was hard to hire only a small number and we thank everyone for applying! Please do keep in touch to get updates on new positions and opportunities.
Get to know more about each of our new team members by reading their bios below!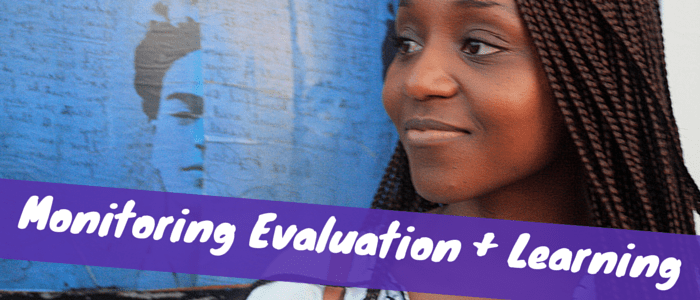 Boikanyo Modungwa
Monitoring, Evaluation, and Learning Officer

Boikanyo is a young feminist from Botswana. For a year and a half, Boikanyo was based in Kenya having been deployed by the African Union Youth Volunteer Corps to serve in a Monitoring and Evaluation capacity at the Forum for African Women Educationalists; a pan-African girls' education NGO. In this role she coordinated, monitored and evaluated a range of gender responsive interventions; primarily; a Sexual and Reproductive Health and Rights project. In 2014, Boikanyo served in Kenya's national technical working group commissioned by the Ministry of Education and UNESCO to assess the country's progress in achieving Education for All Goal 5 (Gender Equity and Equality in Education); this included the development of recommendations for the country's post-2015 agenda. Before joining FRIDA, Boikanyo also provided logistical and technical support to national implementing bodies in numerous African countries to improve the monitoring and evaluation of projects and their implementation processes. In addition, Boikanyo has over two years' experience as a tutor in the Political Science Department of the University of Cape Town and has been involved in the development of a curriculum and lesson plans to enhance first year students' academic skills. Boikanyo holds a Master's degree in International Relations, an Honours' degree in Development Studies and a Bachelor's degree in Politics, Public Policy & Administration and Economic History all from the University of Cape Town. Boikanyo is currently based in Gaborone, Botswana.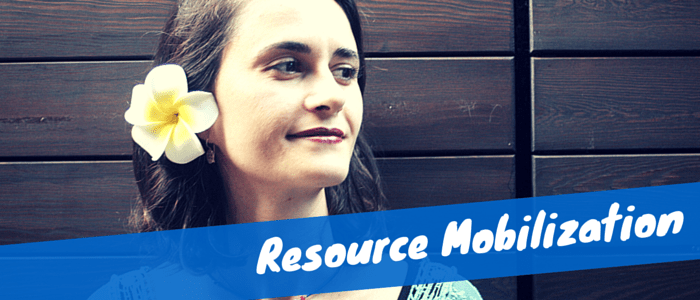 Nevin Öztop
Resource Mobilization Officer

Nevin is a feminist from Ankara, Turkey. She identifies herself as a feminist since a meeting she attended at "In Other Words Feminist Community Center" in Portland, Oregon in 2003. This is also why she considers "14 NE Killingsworth St, Portland" as the birthplace of her feminism. In Portland, on the 4th floor of Smith Memorial Student Union at Portland State University, she met a group of awesome queer activists who helped her combine feminism with queer perspectives. Later on, she came out twice but says coming out to her mother as a vegetarian was way more difficult. During her 8 years at Kaos GL, she worked as the Editor-in-Chief of Kaos GL Magazine. There she also established and coordinated the "Regional Network Against Homophobia and Transphobia", an anti-militarist and anti-nationalist LGBTI network in the Middle East, North Africa, South Caucasus and the Balkans. Before joining FRIDA, she served as the UN Programme Associate at ILGA and as the Outreach, Mobilization & Communications Officer at the International IDAHO Committee. She currently lives in Switzerland and continues to serve as an advisor for a number of women's funders to help them allocate their funds to grassroots organizations effectively. As a socialist feminist, Nevin believes the world revolves around gender, class and race. She believes all these lead to an unjust redistribution of resources, primarily money and knowledge and adds, "This is why, I believe, those of us who are involved in philanthropy should be well aware of power dynamics at the tables we sit and the philanthropic culture of the countries we enter."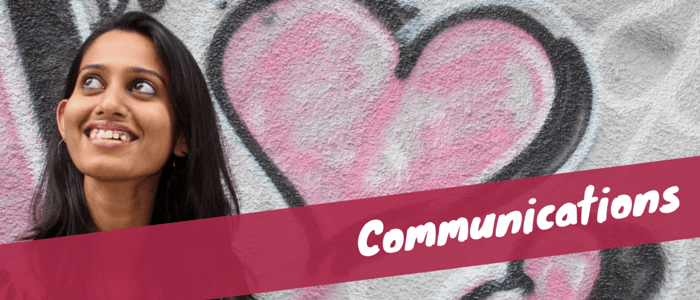 Deepa Ranganathan
Communications Associate

Deepa is a young feminist who has lived and explored her feminism in different cities in India. A graduate in literature from Delhi University, she has a keen interest and inclination towards feminist writings and feminist criticism. She obtained a post graduate diploma in print and web journalism from the Indian Institute of Journalism & New Media, Bangalore, and has written extensively on human rights, gender rights and social issues. Her story on male child sexual abuse 'Boys Don't Cry' won the Laadli Media Award for Gender Sensitivity 2011-12 under "Best Feature (Web)" both in the Southern region and national level. Deepa worked with the editorial desk of a leading daily in Madurai, while continuing to freelance for e-magazines and blogging for international gender forums. She then pursued her MA in Women's Studies from Tata Institute of Social Sciences, Mumbai, during which she completed her Masters dissertation on women in contemporary South Asian erotic literature. Her paper on feminist erotica and how women write it differently was presented at a global conference organized by InterDisciplinary.Net in Prague and is expected to be published soon. Deepa has also worked with Feminist Approach to Technology (FAT), a not-for-profit organization based in New Delhi that seeks to empower women by increasing their access, interest and participation in technology, handling its communications and outreach. Deepa is currently based in New Delhi, India.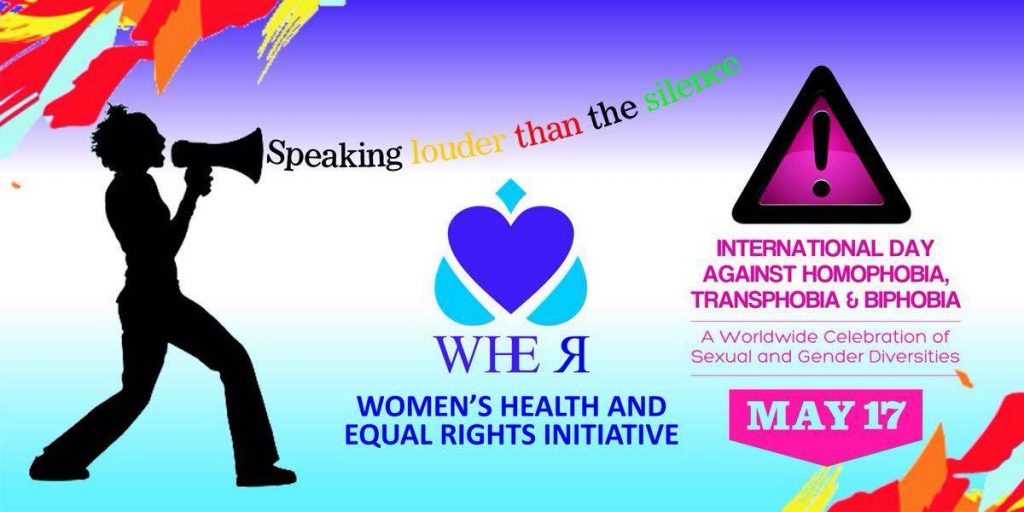 The focus of IDAHOT this year is on LGBTQI Youth. FRIDA Grantee Partner, Women's Equal Health and Rights (WHER) Initiative in Nigeria, is organizing around the theme "speaking louder than the silence." Their event provides a platform for five young sexual minority women to share their lived experiences as young sexual minorities living in Nigeria and how they navigate Nigerian society.  The event will also include a screening of the movie PRIDE, a 2014 British LGBT-related historical comedy-drama film written by Stephen Beresford and directed by Matthew Warchus. Based on a true story, the film depicts a group of lesbian and gay activists who raised money to help families affected by the British miners' strike in 1984, at the outset of what would become the Lesbians and Gays Support the Miners campaign.
On May 17th, WHER released the following statement:
Abuja, 17th May, 2015 
Today being the 17th of May, 2015 Women's Health and Equal Rights Initiative joins hands with other LGBTI organizations, Individuals, Allies all around the world to commemorate the International Day against Homophobia, Transphobia and Biphobia (IDAHOT). This historical day marks 25 years since the World Health Organization removed homosexuality from its list of mental disorders. LGBTI people in more than 78 countries, where there still exist homophobic laws and policies, are still regarded as abnormal, mentally deranged and immoral people.
Nigeria is signatory to numerous international human rights instruments including the African Charter on Human and People's Rights, Convention on the Elimination of All Forms of Discrimination Against Women, the Convention on the Rights of the Child etc. and has also enshrined human rights principles in its constitution (chapter IV of the Nigerian Constitution), yet there continues to be a high level of social injustice and violations of the fundamental human rights of vulnerable groups especially women, children, and sexual/gender minorities. The passage of the Same Sex Marriage Prohibition Act 2014 has further fueled stigma, discrimination and violence against LGBTI people in Nigeria.
This toxic situation is worse for young LGBTI people who are still sheltered and dependent on their families for their daily subsistence. They live in isolation with no one to talk to about having feelings contrary to the supposed natural order of things. They live in constant fear of detection and are pressured to conform to heterosexual behaviours. Homophobic laws shield perpetrators of physical, mental and emotional harm against LGBTI people. We call on the Nigerian government to fulfill its obligations to promote and protect the human rights of all persons without discrimination, We call all civil society organizations to join hands with LGBTI organizations to fight against all forms of discrimination; and we call on all LGBTI people in Nigeria to remember that "you have the same human rights as everyone else in the world, because you are a human being. These rights cannot be taken away from you. Everybody, no matter who they are or where they live, should be treated with dignity. You should not be treated differently, nor have your rights taken away, because of your race, colour, sex, language, religion or political opinions. Your basic rights should be respected no matter what country you are born in or how rich or poor you are" (Articles 1 & 2 of the Universal Declaration of Human Rights).
We have rights so let us live them!
Akudo Oguaghamba
Executive Director
Women's Health and Equal Rights (WHER) Initiative, Nigeria
Wher.nigeria@gmail.com
Statement originally posted on 1 May 2015 on Women Human Rights Defenders International Coalition website. FRIDA is a member of the WHRDIC.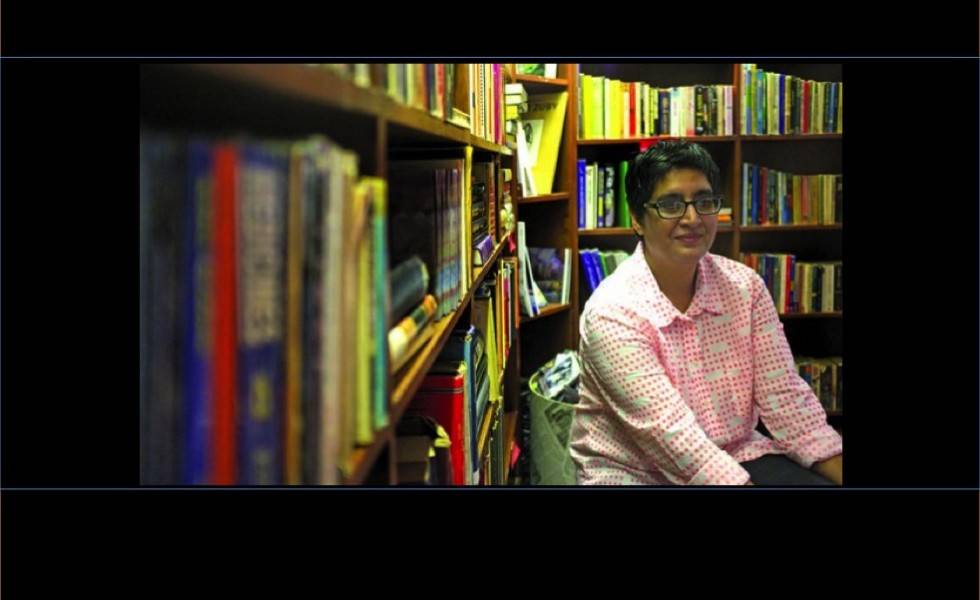 The Women Human Rights Defenders International Coalition is appalled and deeply saddened at the news of the murder of Sabeen Mahmud, Pakistani woman human rights defender.
On Friday 24 April in Karachi, Sabeen Mahmud was shot by unidentified gunmen after leaving an event she hosted about the human rights situation in Balochistan. Sabeen's friends told Pakistani media she had been receiving death threats for several weeks prior to her murder.
Sabeen was an inspiration for her innovation and her bravery. In 2007 she established The Second Floor (T2F), a café, bookshop, art gallery and performance space that is 'an alternative, independent, safe space for discourse'. T2F opened a space for dialogue in a culture of pervasive fear.
Sabeen also organized Pakistan's first hackathon, inviting Pakistani authorities to be part of the event while defenders developed apps for social change including apps for reporting government inefficiencies and broken infrastructure.
The murder of Sabeen Mahmud draws attention to the extremely dangerous climate that women human rights defenders face while working to keep a space open for civil society dialogue.
The Women Human Rights Defenders International Coalition urges the Pakistani authorities to conduct a prompt, thorough and transparent investigation into the murder of Sabeen Mahmud and perpetrators brought to justice in accordance to international standards of fair trials, without recourse to the death penalty.
The Pakistani government must ensure the protection of women human rights defenders and promote an environment where they can carry out their work free from threats, attacks and intimidation, and where freedom of expression is not unlawfully restricted.
In March 2015, FRIDA traveled to Tunis, Tunisa to attend the World Social Forum as advisors, staff, and grantees. Attending The Forum is a key part of FRIDA's strategy to connect with more young feminist activists in the Middle East and North Africa region, and increase and deepen the level of our support for their organizing. With our advisors, we organized two events that were well attended by young feminist activists and we were also pleased to support the participation of a representative from one of our newest grantee partners, Asurif, from Algeria. We also met members of other FRIDA grantee partners, Fe-Male from Lebanon, and Chouf from Tunisia.
As one of the rare global spaces for different progressive activists to come together, we were eager to see the Forum as site for young feminist activists to be seen and heard. Below we share four experiences of the Forum, directly told by the young feminists that attended.
Anonymous from the organization Aswat in Morocco

 

I am a female activist from the LGBTI and queer community from Morocco, who took part of the activities held in the World Social Forum in collaboration with other LGBTI and queer activists from Tunisia.
Many of our actions were spontaneous and radical in the good sense of course.
Being spontaneous does not mean at all that we were not organized as a group. On the contrary, we got a lot of attention and some journalists came, read our signs, took our photos, and asked us about our demonstration.
We demonstrated against violence and terrorism through love signs and rainbow flag as our first action against all forms of discrimination including homophobia and transophobia. This action took place alongside the big demonstration against terrorism in Tunis which opened the WSF. Then we had a second demonstration inside the campus of a university.  For me it was a good way to start the WSF, getting in with the rainbow flag, repeating a slogan in Arabic which says: "with love we change, not with war, and no violence could stop us". It was a positive action for me and I guess it was for all of us.
All was good till the last action during the last day of the WSF, in which we tried to raise awareness through our songs that talked about articles 489 and 230 in the penal code in Morocco and Tunisia that criminalizes homosexuality. These articles stipulate that all persons caught in homosexual act be put in jail from 6 months to 3 years.
We had a sign that says in Arabic, Mithly mithlak, which means "we're equal, what does homosexuality mean to you?" and invited people to express what they think and feel about homosexuality.  People started gathering over us asking us questions about the law in the both countries. This was all right. But, then other people came and started attacking and criticizing us and treating us like crazy people. They asked us to leave the campus, accusing us of provoking sick behavior. Some of them got very verbal agressive with insults and sarcasm and homophobic discourse. Even the security agent from the WSF was aggressive with us and asked us to leave the campus immediately which was quite awkward.
We tried to explain politely to people that we were not there for a debate we just wanted to express ourselves and show the injustice in both countries faced by the LGBTQI communities, which we thought was part of the purpose and principles of the WSF.  There were a lot hate-speech and homophobic actions. So, that was the most and might be the only negative attitude we've got since we began our actions.
Ali Mawjoudin (We Exist), Tunisia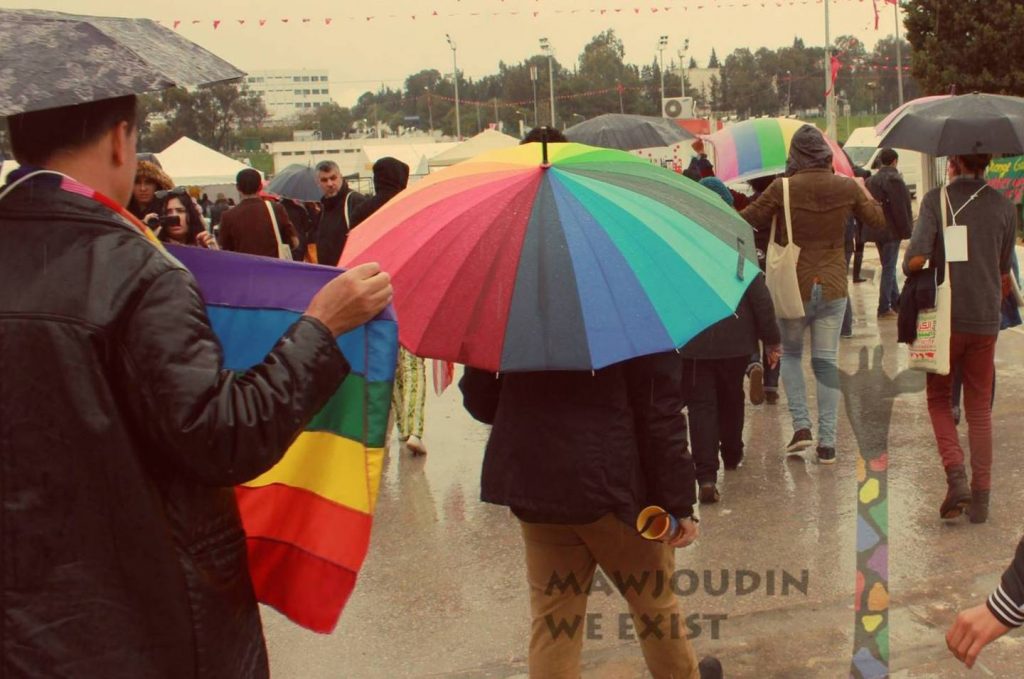 For my organization, it was clear that we should take advantage of the World Social Forum being held in Tunisia to organize a small activity, but most importantly, meet other activists from all over the region and especially from different parts of Tunisia. Meeting other activists gave us a great strength and confidence, to such an extent that we made ourselves very visible throughout the forum. The first days our activities gathered a lot of positive results.
On this last day we asked people to speak about homosexuality by writing messages on placards. Soon into the activity, we were attacked and verbally assaulted by Islamists and leftists telling us we were being agents of the west, we were manipulated,that it was not the time for such a discourse! Even a man who is part of the Forum's security attacked us with homophobic comments and did everything to get us out of the campus while insulting us. 
"It's homophobia that must be cured!"
That is what I said in response to a homophobic person who tried to hit my friend H., a Moroccan who was holding the rainbow flag. The attacker replied with this threat:
"Come out and you will see how it will happen for you all!"
At one point there were journalists who wanted to know what was happening and why all these people were shouting at us. We were trying to explain to them when two homophobic men came around us and began to shout "Why are you playing the victims in front of the camera and lying you sick people!"
I said, "Mr. here is a real example of a verbal assault we are experiencing. You could just say it quietly without resorting to insults. "
I  don't want to throw the blame on a specific group for these attacks. Because while we experienced this violence from certain individuals belonging to certain groups, we also had respectful discussions with young Islamic girls and we had the support of a few people from the left.
Ultimately, I believe that fundamentalism is the cause of this violent behavior, and anyone can adopt this mentality: the elite can be fundamentalist, someone from the left can be fundamentalist, a cultured person who has traveled can be fundamentalist!
Homophobia must be criminalized. Apart from the fact that it is unacceptable and enables discrimination and violence based on one's sexual orientation, without the criminalization of homophobia, members and allies of the LGBTQI community are unable to seek justice. You cannot file a complaint and access justice because at the police station they do not recognize homophobia and much worse, they can end up arresting you instead.
Despite this negative experience, we remain hopeful because a lot of positive things happened at the Forum. Many people who needed help and did not know who to talk to came to us, and we expect others to approach us still. We had a lot of support from people who want to help us including students, doctors, lawyers and others. To focus on the positive, and overcome the negative, I want to thank my Tunisian friends of the association Without Restrictions and my Moroccan friends from the collective Aswat.
Without them, all this would not have been possible.
Houria from Asurif (Step Forward), FRIDA grantee partner in Algeria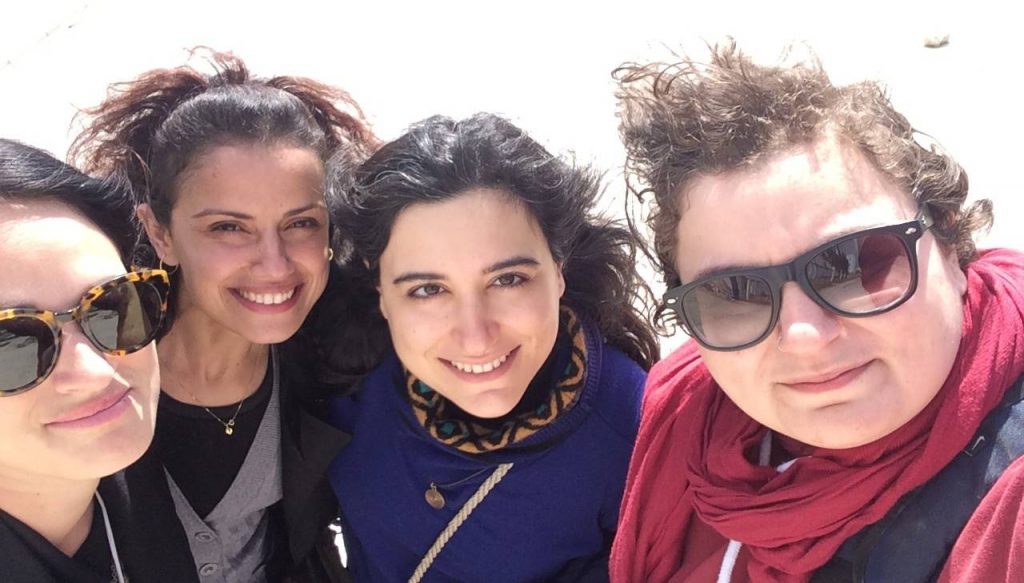 I am member of a feminist organization in Algeria, that works particularly in the Kabylia region. We received a grant from, FRIDA Young Feminist Fund in 2014. FRIDA's team offered to support my participation at the World Social Forum, and make my experience easy and positive.
I took the flight at 15:45 from Algiers airport to that of Tunis. Soon I found Ghiwa and Chantal, two of FRIDA's advisors in the MENA region, welcoming me to go directly to our accommodation. In the evening, I talked with the girls to get to know them better, I presented myself and my status in our organization and in society.
The next day, I went with them to the first day at the forum. After consulting the program I attended a session by AGORA Association. Later on I took part in the activities organized by FRIDA that brought together different young feminist activists in the region. At this event, I summarized the activities of ASURIF. Our organization tries to open important debates about society through the feminist mobilization of university-level young women and the empowerment of rural women who work in organic farming. Not only are we forming young feminists to become active agents in our society, but we are also strengthening the leadership of young women and their socio-economic possibilities.
Later that day, I attended other events from different organizations and associations from Morocco, Tunisia, and Egypt that covered different themes such as women's rights, homosexuality, language, and more. I got to know different people of the world and kept their contacts for the future. Everything was overwhelming and there were many activities. It gave me great pleasure to see it all unfold.
I visited a few sites with the girls; such as Marssa Bourguiba Boulevard and the sea. We also  took advantage of shopping and buying  a few souvenirs. We had fun with short walks downtown, and ate well in different restaurants.
Communication with the girls was limited in some way, because there were language barriers. Ruby speaks English and I, French, so it made me uncomfortable at first. But Ruby quickly found a way to communicate through her laptop and translated both languages, and it made me really happy.
All in all, my participation in the World Social Forum was a great experience and a great benefit because I learned a lot of things. Concrete events gave me the courage to go and fight for our rights on different levels.
Ghiwa Sayegh, FRIDA advisor 
The two events we organized – one of which was held at the WSF, and the other, more informal, at the Amnesty Office in Tunis – attracted a crowd of young activists, mainly from North African countries, who work on sexual rights and minorities. We were able to meet representatives of burgeoning groups and initiatives, and have extensive conversations with them on their activism. Tensions and divisions within the feminist movement were reported to us, especially that minorities and young activists are relegated to second place. The lack of funding was also an issue, since resources are monopolized by bigger and older organizations who might not always be aware of intersectional politics. Young activists from the MENA also face security threats (physical and cyber) in their home countries, which makes it very difficult for them to work on changing certain laws related sexual rights and to challenge the status quo, whether socially or legally.
As FRIDA, we raised the possibility of organizing capacity building regional meetings and encounters in order to create conscious activism. We went back home inspired by the courage and perseverance of regional young activists; their reflections on their own context pave the way for grassroots change and activism.
From that trip, we particularly remember how well we were taken care of. Young feminists went out of their way to welcome us and introduce us to colleagues and fellow activists. The WSF – formally and informally – was the right space for magical encounters and sparks to happen; it gave us hope to keep us going in our struggle.