Posted on behalf of Women's Health and Equal Rights Initiative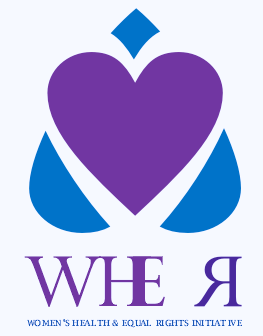 Abuja, 10th December, 2014
On this International Human Rights Day, the Women's Health and Equal Rights Initiative (WHER) joins other civil society organizations and human rights defenders to call on all countries, including Nigeria, to realize their obligations to respect, protect, and fulfill the human rights of ALL their citizens.
The Universal Declaration of Human Rights states that every human being, everywhere, at all times is entitled to the full range of human rights, that human rights belong equally to each of us and bind us together as a global community with the same ideals and values. Our country, Nigeria, is signatory to numerous international human rights instruments including the African Charter on Human and People's Rights,  International Covenant on Economic, Social and Cultural Rights, International Covenant on Civil and Political Rights, Convention on the Elimination of All Forms of Discrimination against Women, and the Convention on the Rights of the Child. Nigeria has also enshrined human rights principles into its constitution yet Nigeria's human rights record remains poor and there continues to be a high level of social injustice and violations of the fundamental human rights of vulnerable groups, especially women, children, and sexual and gender minorities.
From the passage of laws criminalizing same-sex relationships to state inaction at the abduction of 276 girls, we continue to create a Nigeria full of fear, intolerance, mistrust, and blatant violations of individual rights and freedoms. Recognizing and realizing the fundamental human rights of all Nigerians irrespective of class, background, ethnic group, religion, sexual orientation, and gender identity is vital to achieving one nation bound in freedom, peace, and unity. Violations can and should be prevented and addressed. We call on the Nigerian government to fulfill its obligations to promote and protect the human rights of all persons without discrimination. We call on our fellow Nigerians to demand what should be guaranteed: our human rights, universal, indivisible, inalienable, for everyone, 365 days a year.
Akudo Oguaghamba
Executive Director
Women's Health and Equal Rights (WHER) Initiative
Wher.nigeria@gmail.com
PDF: WHER Statement on International Human Rights Day, 2014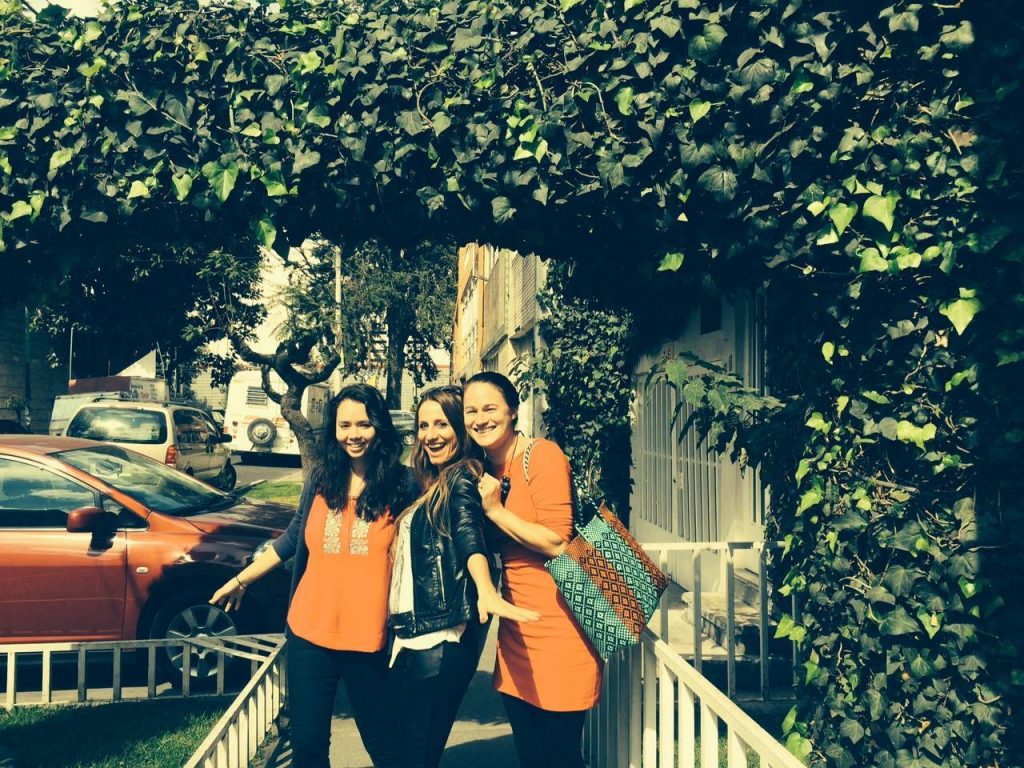 We hope you don't mind, but our November Photo of the Month is of the FRIDA staff team! Since we all work and live in different parts of the world, it's a rare joy to be in the same place. In this photo, we are in Mexico City for a planning meeting and so thankful not to have to talk about our strategic plan via skype but actually face to face! We love that we are a creative, mobile, and global office, but sometimes we need to be together in order to dream, brainstorm, and plan – and then go out and have some fun!
By Ruby Johnson and Devi Leiper O'Malley, FRIDA Co-Coordinators
This piece was originally published on OpenDemocracy on 8 December 2014 for 16 Days of Activism Against Gender-Based Violence. 
Fundamentalism is a root cause of multiple forms of violence experienced by young women and trans*youth worldwide. Young feminists human rights defenders are key actors in this space.
In the past month, attacks on women in Kenya have made international news. Videos of men stripping young women for wearing miniskirts went viral and prompted local and global outcry. Activists and bloggers were quick to point out that this violence is not isolated to Kenya, but a trend across the continent. Zoom out even further, and you see that this is a global problem that even got its own BuzzFeed List of all the times women and girls were told what not to wear this year.
As pointed out by Jessica Horn, the increased threat of violence and harassment by individual men to police these codes themselves is alarming, "as religious fundamentalist views and take hold and find their place not just in fringe extremists, but in capturing policies and actions of the state and, perhaps more worryingly, the popular imagination."
Whether it is the way women and girls dress or having control over their own bodies more generally, women's human rights have increasingly become the target of fundamentalist groups. In fact, more than 75% of women's rights activists have observed an increase in the strength of religious fundamentalists, according to a study by the Association for Women's Rights in Development (AWID).
A look at the state of sexual and reproductive rights in Latin America demonstrates the strength of religious fundamentalisms in shaping the realities of young women. Young women in Latin America live in a volatile context where they bodies and reproductive rights are constantly under battle. Young women are statistically the most affected, with high rates of teenage pregnancy, limited access to contraception and criminalization of abortion resulting in serious human rights violations and powerlessness.
The influence of religious fundamentalism in political decision-making is a common scenario, with church and religious thought leaders becoming increasingly involved in policy formulation and shaping public opinion. As outlined in AWID research "Fundamentalists have immense economic resources to manipulate awareness through the media and to appeal to the vulnerabilities created by poverty, fear and blame. They infiltrate decision-making positions in the executive, legislative and judicial branches, as well as in state and municipal governments, and this has allowed them to influence public policies and legislation." In many cases such governments are progressive in their politics, but when it comes to SRR are lacking in leadership. One such example is Ecuador, just earlier this week the president of Ecuador delegated Monica Hernandez, a woman of Opus Dei faith, with a strong pro-life stance, as the National Manager of the National Intersectoral Strategy for Family Planning and Prevent Teen Pregnancy.
Young women have a unique perspective and role to play in filling gaps in information and services, as well as pushing the boundaries of the debate alongside other movement actors. Throughout Latin America young women led abortion hotlines have sprung up in the last 5-10 years, one such example is the hotline of Salud Mujeres, Ecuador, established in 2008: "As young feminist women, we provide information 365 days a year about access to contraception and medical abortions with misoprostol. Through our daily actions we aim to create another world where we are free to make informed decisions, and reflect without fear with love and empowerment despite the context of criminalization and violence. It is a strong and long fight because we live under a conservative government disguised as progressive. That is why we bring debate to the people, bring reflections to the streets, because this fight is for our right to choose."  
In resisting the rise of fundamentalism, it is important to recognize all its manifestations as well as interactions between different forms. We consider religious fundamentalism commonly in our conversation, but we are often blind to a different extreme ideology: economic fundamentalism.
For as long as we've been alive, market-driven neoliberal development has been the singular framework for 'growth' and 'progress'. Yet strict and literal adherence to privatization, deregulation, and commercialization has only perpetuated inequality and worsened the lives of women, who make up 70% of the world's poor. Not only does poverty and inequality support the promises of religious fundamentalists, neoliberal privatization strengthens their economic and social power by weakening the role of government and public services.
This is the context faced by the Young Feminist Organization (YFO), based in Mindanao, Philippines. For the past few decades, neoliberal policies and security forces of the Philippines government have supported the entry and growth of transnational mining and agricultural corporations. Displacement from ancestral land and pollution-induced health problems are regularly documented forms of violence against indigenous women in particular. This situation has fueled the growth of religious extremism in one of the world's longest standing internal conflicts.
As a result of the instability and development injustice, many young women are forced to migrate and work in nearby cities, explains YFO. They become vulnerable to recruitment for employment in poor working conditions and traffickers. Young women are disadvantaged when government spends more on military and maintaining security rather than education and programs to address violence against women.
YFO consists of young women from indigenous communities, Muslim and Christian faiths, as well as LGBT youth. Seeking to change mindsets, the group educating and training young women and trans*youth to be a progressive cadre of leaders. Recruiting others to join their group is a challenge: "For most young people here, they have negative impression of activism and feminism. They think they are against the government, the norms, and culture."
At the 58th Session on the Commission on the Status of Women (CSW), we witnessed delegations of conservative young women challenging speakers during sessions on sexual and reproductive health and rights. Their statements used the language of human rights (for religious freedom and the rights of the unborn) to argue against bodily integrity, reproductive choice, and access to accurate information and services. Speaking with a sense of legitimacy as the 'youth voice' on sexual reproductive rights, they were well prepared and organized.
Such well-equipped young women arriving at the CSW are symptomatic of a larger reality, where recruitment of youth is a key strategy of conservative forces. Savvy meida communications, smart phone apps, music concerts, and hip merchandise are all huge investments of fundamentalist groups targeting young people. Meanwhile, young feminist collectives working on progressive social justice issues remain under resourced and therefore underrepresented in key conversations and spaces. Resisting fundamentalisms takes a multi-faceted approach, especially because fundamentalist forces have successfully infiltrated decision-making positions and already hold large amounts of wealth.
In confronting fundamentalisms, we want to be sure that we aren't fundamentalists ourselves "for the master's tools will never dismantle the master's house." To be sure people of faith and alliances with religious groups play a key role in progressive social justice movements in local, national, and global contexts. Indeed, the work of feminists within religion is critical to creating a more pluralistic world that is respectful of different beliefs and cultures. Additionally, many young entrepreneurs are paving new ways of doing businessand presenting alternatives to a broken economic system that values all human lives, communities, and environments. Lastly, feminists themselves should be careful not to get stuck on what it means to be a 'true feminist' today. Whether you wear a miniskirt or trousers, let us embrace the current wave of multiple interpretations and diversity so that it makes us stronger as a movement, not weaker.
Fundamentalism has been on the rise for decades. Its systematic accumulation of wealth and power is already wreaking havoc on the world's poor and marginalized, and it threatens to re-capture the ground that has been gained by hardworking social justice movements. Youth activists, especially young feminists, in all corners of the world are resisting and responding to complex forms of fundamentalism, using diverse strategies of social media, art, poetry, trainings, service provision, and legal advocacy.  If we rally together with them and resource their work, we can hold the line and advance an agenda that will create a more just, diverse, and sustainable world for all.
Sign-up for our Guests on the Wire 2-part Series on Security & Self-care
**Deadline for registration is December 14th**
The YFA Program at AWID and FRIDA | The Young Feminist Fund is excited to be co-hosting a 2-part 'Guests on the Wire' series discussing issues of security and self-care
The 2-part 'Guests on the Wire' series will be composed of 2 separate sessions, one on security and another on self-care. Each session will be 2 hours long.
In each session, we will touch on the following:
Security: Digital and beyond: The digital world is increasingly reflecting threats that activists have been facing offline. At a time when digital and 'live' realities and spaces are meshing together, the impacts and threats facing activists both online and offline are also advancing in ways that are interlinked. In this session, you'll hear from speakers who will highlight how security in offline and online spaces overlap and threaten young feminist activists. Speakers will also highlight ways and tactics, resources and tools that young feminists can use to protect themselves or at the very least avoid the most common security pitfalls.
On Wellness: Self-care and beyond: Around the world, countries are going through economic, political, and social turmoil that are increasing the pressure and urgency on social justice activists to act quicker, better, and strategically. This increased toll is not isolated from the compounding pressures that movements face by state and non-state actors whose agendas are to silence and fragment social justice work. In this session, you'll hear from speakers who will address the importance of prioritizing self-care and healing as part of social justice agendas and healthy movement building. We will also attempt to make links between individual self-care and its impact on the movements that we are a part of.
DATE AND TIME
PART 1: SECURITY: DIGITAL AND BEYOND
Tuesday, December 17th, 2014 from 11am  to 1pm EST
PART 2: ON WELLNESS: SELF-CARE AND BEYOND
Wednesday, December 18th, 2014 from 11am to 1pm EST
For conversion of this time, to other time zones, please visit Time and Date.
LANGUAGE Both sessions will be held in English ONLY.
SPEAKERS
Part 1: Security: Natasha Msonza and Kate Koerger
Natasha Msonza is a communication strategist with a background in media, information management and human development. She is also a digital security trainer and privacy advocate who is passionate about all things tech and open source. She is the Operations Manager at Her Zimbabwe, an organisation that seeks to advance women's thought leadership and bring important commentary to women's issues.
Kate Kroeger joined Urgent Action Fund for Women's Human Rights as Executive Director in 2012, fulfilling a lifelong dream of pursuing her feminist activism at an organization dedicated to supporting women's human rights defenders around the world. Kate is a seasoned advocate, grantmaker and strategist, bringing two decades of experience with grassroots human rights work and social justice philanthropy to her leadership of UAF.
Part 2: Self-care: Rebekka Leitlein and Annie Wilkinson
Rebekka Leitlein is a queer feminist grassroots activist that loves to create, explore and play with alternative pleasure knowledge. She is a part of the Radical Queer Affinity Collective, which used to run a community space for women and trans people in Budapest and is currently confronted with structural, material, and emotional transformation. Due to this, as well as other experiences, these days Rebekka's activism focuses on the topics of collective transformation, failure, burnout, rituals and non-violent communication within the DIY grassroots framework of mutual feminist care.
Annie Wilkinson provides training and technical support to human rights groups worldwide on digital security and conducting evidence-based human rights research, documentation, and advocacy, most recently with LGBTI groups in Sub-Saharan Africa. Since 2005, she has been actively dedicated to human rights work, conducting direct service, advocacy, and research in the service of human rights, with a focus on the rights of women and gender and sexual minorities internationally. Her experience includes research and advocacy with grassroots women's rights groups in Uganda, supporting development initiatives in Tanzania, several years mobilizing resources for women's rights internationally at the Global Fund for Women, and researching human rights violations among the LGBTI community in Ecuador. In the San Francisco Bay Area, where she now calls home, she has also supported survivors of sexual violence as well as local and national military counter-recruitment initiatives.
FORMAT
In the 2-hour long discussions, a panel of speakers will present their experience and thoughts, after which there will be a Q&A where participants can direct any questions to the speakers. The remaining time will be used for a collective discussion prompted by questions posed by the facilitators. Participants will be encouraged to share their experiences, and the questions they have grappled with in relation to the topics at hand.
PARTICIPATION
These sessions are intended for young feminist activists and allies who are interested in having an introductory discussion on issues relevant to digital security and self-care. Direct experience with the areas of digital security and self-care are not required. If you're interested in these subjects, please join us!
If you are not a member of the Young Feminist Wire, please sign up HERE before registering using the form below.
To subscribe to the FRIDA | Young Feminist Fund newsletter, please visit their website
REGISTRATION
You can register for one session or both by filling out the form on YFA website. Please contact us with any questions or comments you may have at info@youngfeministfund.org
Deadline for registration is December 14th. 
Please note that we have limited spaces and registration will be held on a First Come First Serve basis.
By Tatenda Muranda, FRIDA Advisor, HOLAAfrica! co-founder and feminist activist
Post-colonial Africa has become an exciting space for LGBT activism because of the vast possibilities for change. Within the African regional human rights system there is no explicit recognition of the right to non-discrimination on the basis of sexual orientation but this has not stopped African LGBT movements from making headway in a number of important areas. Take for example the victory of Ugandan civil society against the Anti-Homosexuality Act (which was declared unconstitutional) and the recent success of LGBT organizations in Botswana in fighting for their rights to organize around Queer issues.
Furthermore the African Commission on Human and Peoples' Rights has passed a resolution that condemns all acts of violence and abuse inflicted upon a person based on their real or imputed sexual orientation or gender.  Despite these achievements LGBT individuals within Africa still face challenges when it comes to issues of access to healthcare, especially issues of visibility and viability within the HIV/AIDS pandemic. Read More