You can't read the news today and not feel that our world is heading down a dangerous path. The military conflicts, extreme economic inequality, and gross acts of violence against individuals because of their gender, race, or sexual orientation that happen today, will have repercussions for generations to come.
This International Women's Day (#IWD2015), we want to headline young feminist groups that can take us down a different road:
1. Girls United for Human Rights (Swat, Pakistan)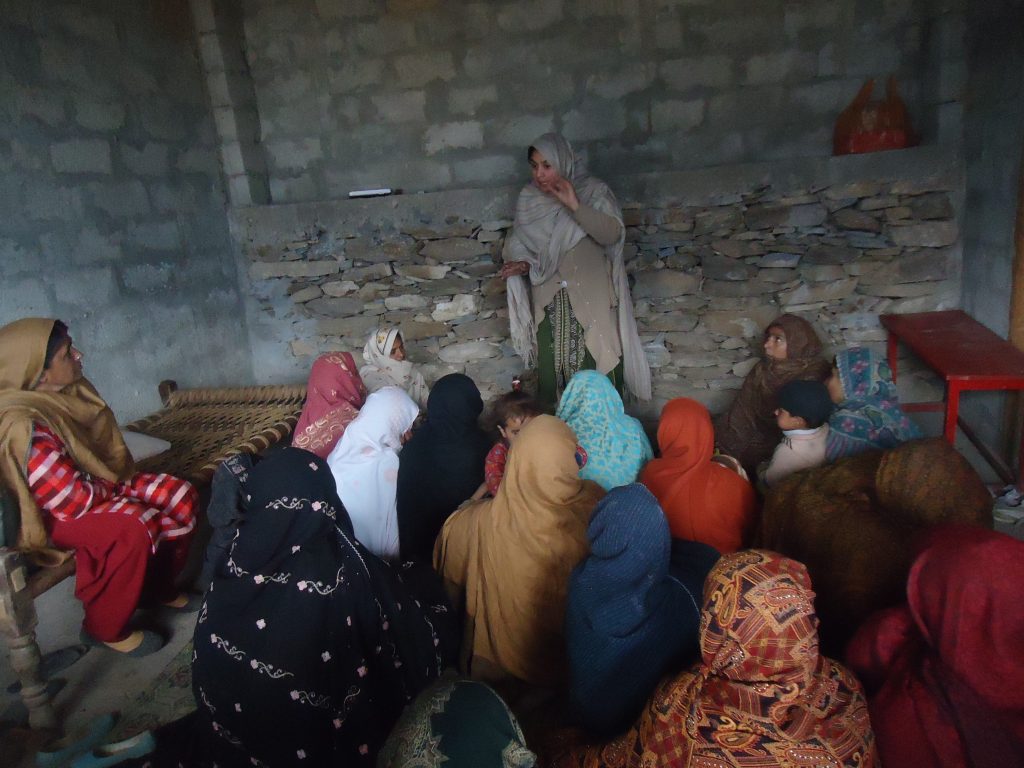 Girls United for Human Rights is a young feminist group working against child marriages in Swat Valley, Pakistan (the same area as renowned girl activist, Malala Yousafzai). Loopholes in Pakistan's law often grant indemnity or leniency to prayer leaders and bridegroom family members who perpetuate forced early marriages. Currently, the fine is only $10 and one month of imprisonment. There is also no proper definition of a child in the bill.
In response to this, Girls United for Human Rights currently advocates for a new child marriage bill that would increase the legal age of marriage to 18 and make the punishment for child marriages harsher. This group also advocates for laws that recognize the dignity of young girls and raises awareness in their community with prayer leaders, legislatiors, schools, students about early and forced marriages.
2. The BuSSy Project (Cairo, Egypt)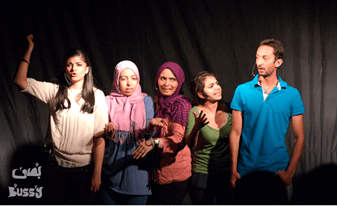 The BuSSy Project is a performing arts group that seeks to provide open and uncensored spaces for young women to candidly and anonymously share their personal experiences with a range of social issues.
BuSSy's storytelling workshops expose real women's stories and provide a space for free expression. Their performances offer a unique opportunity for young Egyptian women to write for themselves instead of being written about by others. Their stories reflect the gender issues that are experienced by all members of their society, irrespective of class and background. Through their performances, they reach the public directly and expose that which society ignores.
3. Colectiva Feminista Rabiosa (Buenos Aires, Argentina)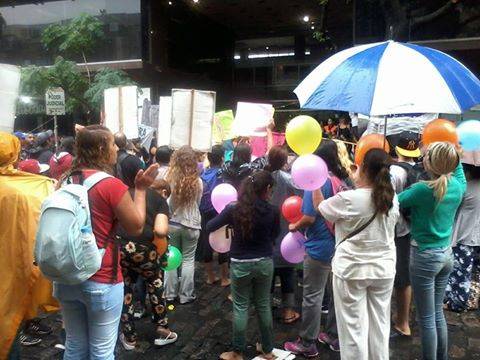 Colectiva Feminista Rabiosa is a group working to empower young women, promote sexual rights, and guarantee a life free of violence for all. They provide support to other women in situations in which current public policies are insufficient to ensure their basic rights and bodily integrity. Specifically, they accompany women who are seeking abortion, providing accurate information on the safe use of misoprostol and referring them to friendly health services. The group also helps women to access justice in cases of male violence and institutional violence.
This photo was taken just last week, when the group held a public action to demand the release of a young girl from prison – she is a victim of violence and was unfairly accused of neglect,  because her ex boyfriend killed her daughter.
4. Beyond Borders: Linking Our Stories (Armenia and Turkey)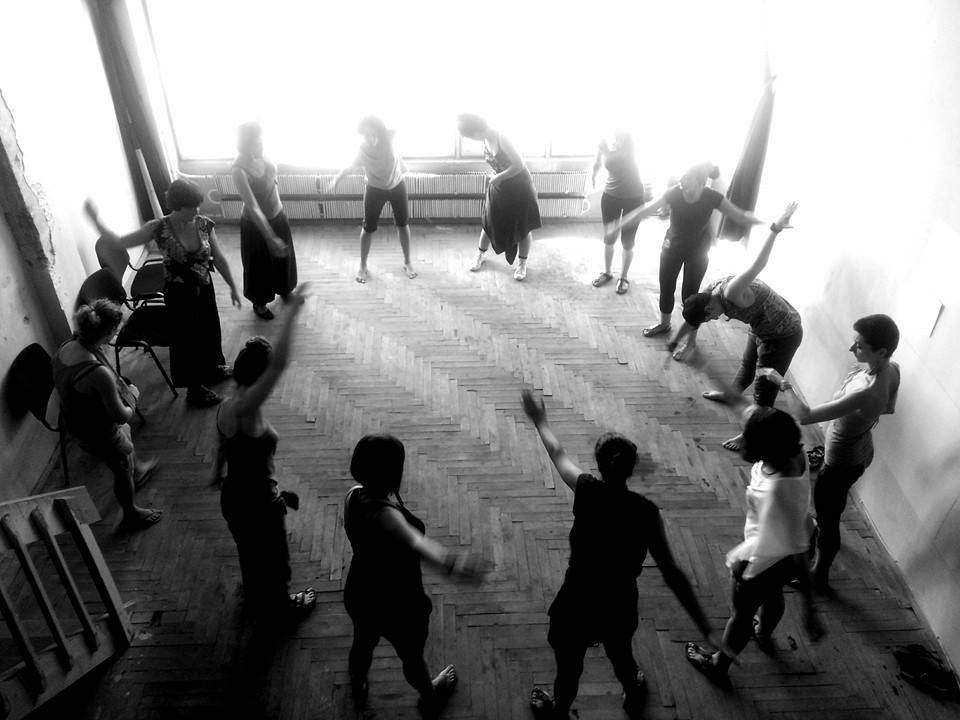 Beyond Borders: Linking Our Stories seeks to build bridges between Turkish and Armenian societies that have been divided as a result of the genocide of Armenians one hundred years ago. This kind of trauma can only be healed together across the border of shame, fear, and land.
Living in shame-based societies that turns women into the 'other' and the enemy, Linking Our Stories uses performance arts and storytelling as a method to build solidarity and peace. These activities provide the two communities with an alternative possibility for linking their stories instead of drifting apart.
5. Red Brigade Lucknow (Uttar Pradesh, India)
Founded by survivors of rape Red Brigade Lucknow's mission is to achieve women's protection from sexual violence and harassment in public spaces and homes. They do this by empowering girls and young women with self defense and martial arts and basic education on hygiene, sexuality, and rights.  In a community where eve-teasing and sexual violence is common, victim-blaming happens at all levels, and administrative and judicial procedures for sexual assault are costly, slow, and inadequate, Red Brigade Lucknow decided they couldn't rely on anyone else but themselves to make a change in their lives.
The group often actively patrols the streets to end public eve teasing, shames harassers and rapists, demonstrates for persecution of gang rapists, and raise funds and provide legal consultation to support survivors.
(Photo by Gethin Chamberlain)
6. Guyana Trans United (Georgetown, Guyana)

Guyana Trans United (GTU) focuses on transgender rights, and was created to meet the need for more trans-specific organizing in Guyana. Their mission is to provide active safe spaces to incubate new modes of resistance, building from the local to affect regional and global solidarity and change. GTU pursues their mission through social media, skill training within their community and special projects in collaboration with local, regional and international artists, activists and institutions.
By developing and strengthening a dedicated trans organization, they aim to increase trans empowerment and voice in the public domain, so that trans Guyanese are better able to obtain all their inalienable human rights and realize their full potential and dreams.
7. Foundation for Civic Education and Social Empowerment (Balaka, Malawi)

Foundation for Civic Education and Social Empowerment (FOCESE) was formed by girls who have experienced pressure to marry at a young age – often before finishing primary or secondary school. They organize activities within schools to help empower vulnerable, at-risk girls that are likely to drop out of school because of early or forced marriages. Through their child rights awareness campaigns, girls have more confidence and knowledge to delay marriage, avoid unexpected pregnancies, and reduce the risk of domestic violence.
FOCESE's current project, "The Voice of Young Women", has mobilized 25 teen mothers so far and has helped bring them each back to school. They organized a school workshop with the identified girls to help them visualize their futures and realize that motherhood should not be an obstacle to finishing their education and achieving ther dreams. FOCESE also provided each girl with essential school support materials like school uniforms, stationery and toiletries.
8. Femenergy (Pirot, Serbia)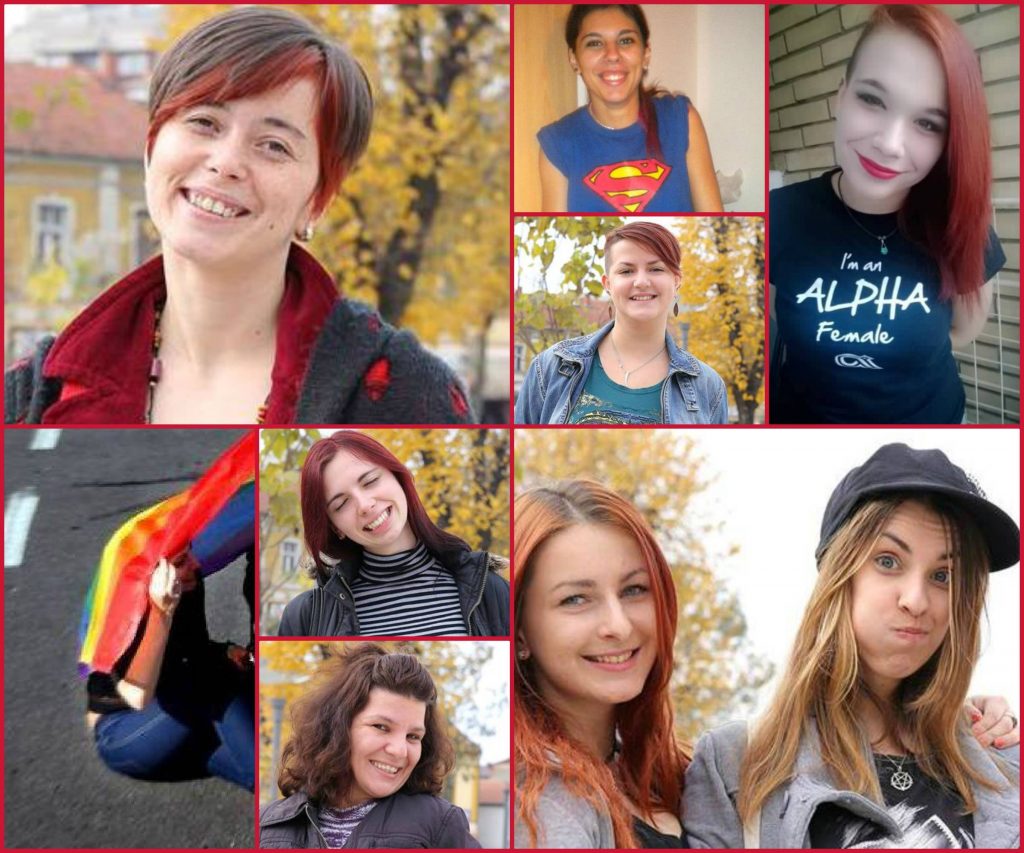 Femenergy is based in Pirot, a small town in the South of Serbia. A small town means small opportunities, but a small town does not mean small ideas. Pirot was once an urban center full of factories and craft shops and women were working in high positions. Today, there are many women in Pirot with no jobs and less opportunities. Men hold almost all significant positions of power and women are left in the shadows plagued by unemployment.
Femenergy felt obligated to help create a society they desired. With their collective network, they have created the safe space that their community failed to make for its women. They advocate for the creation of an open space to discuss the taboo subjects of gender-based violence, reproductive health and sexuality.
FRIDA has awarded grants to all of these groups to help strengthen the work that is benefitting multiple communities, and accelerating us towards a world we want to live in. These are just 8 of the over 50 groups we have supported over the past 3 years in over 40 different countries.
The groups are selected through a unique participatory process, that asks all applicants to vote on what they think are the more deserving proposals. We offer the successful applicants not only funds to amplify their work, but also opportunities to build skills, access to new spaces, and most of all, a community of other active and committed organizers.
By Eghosa Asemota (Social Media and Communications Intern) and Devi Leiper O'Malley (Co-Coordinator)

We are pleased to welcome a new member of our team! She has already been doing a fabulous job with our social media posts and we're so thankful for her amazing expertise and energy. Check out her bio:
Eghosa Asemota is a young feminist from Queens, New York. She is 21 years old and a graduating senior majoring in Philosophy, Politics and Law (PPL) at SUNY Binghamton. Born to Nigerian parents and growing up with a large family, she learned at an early age the necessity of communal responsibility and the beauty of connection, support and interdependence. In high school, she was President of her school's GlamourGals chapter, which was the largest service club in the school's history. She eventually went on to work for the national organization, GlamourGals, as their youngest employee for three years. She has done peer education ranging from spearheading HIV prevention initiatives in her local community and facilitating interactive workshops to encourage genuine leadership in youth. This past summer, she worked with the Women's Environment and Development Organization (WEDO) to galvanize the mobilization of women's groups, social justice and grassroots community leaders, and feminist activists, and intensify the presence of women at the People's Climate March in New York City on September 21. Her love for social media and endorsement of socially innovative organizations has led her to manage several nonprofits, NGOs and international advocacy networks over the last five years. She enjoys inspiring folks in 140 characters or less.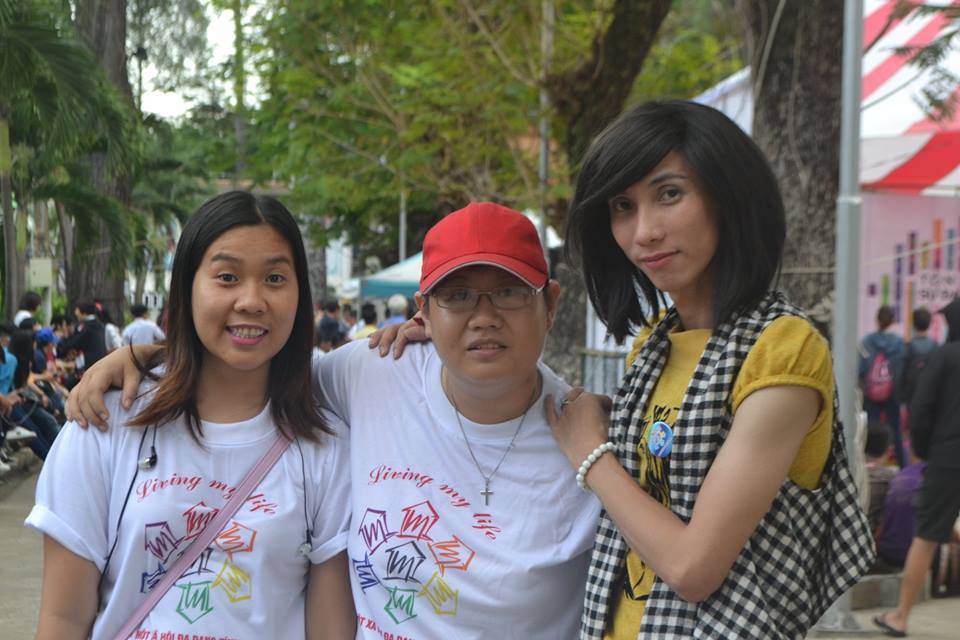 Our latest photo of the month is of the co-founders of Living My Life at a recent event, showing off their group's logo.
If you look at their logo, you will see it looks like a house, representing the safe space provided by the group, to young lesbian, bisexual, and trans people who face harsh discrimination from their families and communities in Ho Chi Minh City, Vietnam. We missed it at first, but if you look more closely, you will see it is made up of the letters L – M -L, the group's acronym. We think it's so creative!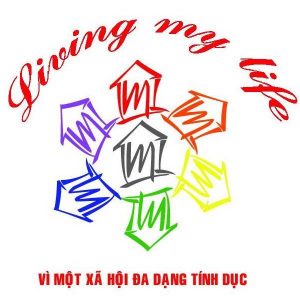 Living My Life has been a grantee partner of FRIDA since 2013. In addition to offering emergency housing, the group helps with job placements, holds information workshops, and organizes solidarity events for the LBT community.
With very few donors out there for young feminists activists, there are even fewer that will allow groups to use this money for critical administrative and overhead costs. Since 2011, FRIDA has been supporting young feminist activist groups with accessible, flexible grants that trust young feminist organizers to decide how best to use financial resources to strengthen and sustain their organizing.
Check out our simple infographic below that shares how FRIDA grants were used this year by grantee partners.


I don't know what your first time was like, but I didn't talk to my mum before, or even after. I imagined it would be a very awkward conversation, even more awkward because I was planning to do it in a very public place with many other people…
This is Michelle's story of her first activist experience. Press Play button to hear her full story.
Michelle is a member of Women's Health and Equal Rights Initiative (WHER), an organization working with sexual minority women aged 18-30 years old in Nigeria. If 'outed' LBTQI women faced physical and verbal violence from their friends, family, and even the state government.
Responding to this environment, WHER runs a safe and confidential online platform for LBTQI youth to access information and connect with each other.
We believe that groups like WHER are key to ensuring that young women, girls, and trans*youth in Nigeria can enjoy a life of happiness, freedom, and equal rights.
That's why FRIDA is here. To amplify the work of groups like WHER. Because the more resources young feminists groups have, the more people they can reach, the better their impact can be, and the more sustainable their organizing will become. 
CLICK HERE TO SUPPORT YOUNG FEMINIST ACTIVIST GROUPS
Why is your support important?
In order to run their platform, WHER needs a web domain to host their online platform, educational materials to share on the platform, and volunteers to lead and moderate discussions. This isn't possible without financial resources.
If you donated $25 a month, you could cover internet costs for a group like WHER for an entire year.
If you donated $100 today, you could support groups to offer small stipends to young feminist volunteers who offer their time and dedication to run activities outside of their normal day jobs. These stipends symbolize appreciation and motivation for volunteers, but also cover costs like their transportation and meals.
CLICK HERE TO SET UP A RECURRING GIFT
Thank you for being a continued supporter of our work!