South Africa chapter
The second stop of FearlesslyFRIDA's global art tour heads to Johannesburg, South Africa with FRIDA grantee partner HOLAAfrica (HOLAA!). From July 3- 13, 2016  HOLAA! will work closely with The Fearless Collective to create a large scale piece of public art that reflects the theme 'Outside the Lines of Body'.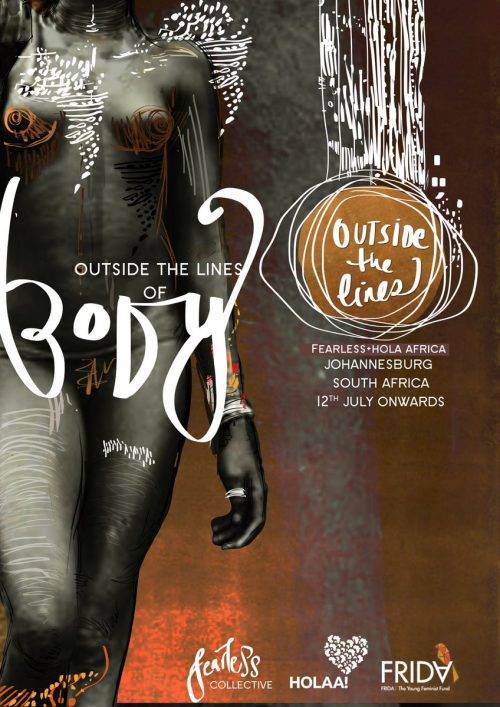 Founded in 2012 in Johannesburg, South Africa in response to the lack of online presence amongst African queer women, HOLAA! is a young feminist group addressing the way that African female narratives around sex and sexuality have been historically erased. They do that by publishing African women's stories around sex and sexuality and engage in online campaigns and offline conversations on topics ranging from masturbation and safe sex to cyber violence. Through their work, they challenge harmful ideas to create a supportive community where women feel safe to speak about taboo issues publicly and with each other.
Click here to view the photo essay of that has emerged from the entire experience.
Click here to learn more about the ongoing poster campaign and how you can participate in it.