Why is it important to reflect on the struggles one identifies with? Why is it essential to reflect on the the feelings one relates to in those struggles? These were the starting questions posed by UAF-Latin America and FRIDA| The Young Feminist Fund to start a conversation about the politics of care placed at the center of the EDGE conference 2018 held at New Orleans, USA.
This mini-plenary was an invitation to reflect on the dimensions of care at the individual, collective and organizational level from an intergenerational perspective and diverse cultural experiences. The aim was to broaden the understanding of an obliterated issue within philanthropy and funding social transformation: how we care for ourselves and others.
On April 17, both feminist funds reminded progressive donors that safety and wellbeing are key elements in sustaining activists and movements. As committed funders to social justice and system change, we need to revise our approaches and practices of care with those we support, with as much urgency as we need to revise practices of care within our own institutions. Caring practices are deeply political as they reflect how we define risk and the relationship between power and protection.
Together, UAF-LA and FRIDA shared some internal practices and methodologies that have begun a transformation of care within their organizations, and their communities. Of course, this is an ongoing learning process and we continue to get better at this.
Start the conversation in your community now.
Download HERE some didactic materials to open this dialogue within your organization. Click on the images below ?
"Self and collective care are political strategies of resistance that help us becoming more resilient and to better respond to the threats, violence and discrimination we face"  : FRIDA | The Young Feminist Fund
"System change could only be possible if CARE is at the CENTER of organizations and societal relations" : Urgent Action Fund-Latin America
Join the conversation on social media by following the hashtag #CareIsPolitical.
Facebook: FRIDAFund /FondoAccionUrgente-LAC
Instagram: @fridafund // @fondoaccionurgenteal
Twitter: FRIDAfund //FAU_LAC
---
Políticas de cuidado: una práctica transformadora en movimientos sociales y filantropía #ElCuidadoEsPolitico
¿Por qué es importante reflexionar sobre las luchas con las cuales nos identificamos y con los sentimientos que nacen de éstas? Fueron las dos primeras preguntas planteadas por el FAU-AL y el Fondo Joven Feminista FRIDA, para poner en el centro de la conferencia de EDGE 2018 la política del cuidado.
En esta mini plenaria fue una invitación a reflexionar, las dimensiones del cuidado a nivel individual, organizacional desde una perspectiva intergeneracional y desde diversas prácticas culturales. El objetivo era ampliar la comprensión sobre un tema olvidado por la filantropía y la financiación: cómo cuidamos entre nosotrxs y cómo cuidamos de otrxs.
El 17 de abril, ambos fondos feministas, les recordaron a los donantes que se identifican como progresivxs que la seguridad y el bienestar son elementos claves en la sostenibilidad de las activistas y sus movimientos. Y que como financiadores comprometidos con la justicia social y la trasformación del sistema, necesitamos revisar las perspectivas y prácticas de cuidado hacia quienes apoyamos, con la misma urgencia que necesitamos revisar las prácticas de cuidado al interior de nuestras instituciones. Las prácticas de cuidado son profundamente políticas ya que reflejan cómo entendemos el riesgo, y la relación entre poder y protección.
Juntas, el FAU-AL y FRIDA, compartieron prácticas internas y metodologías de cuidado que han empezado a desarrollar al interior de estos fondos y en su apuesta de trabajo con otrxs. Sin embargo, claro está que estos son procesos de aprendizaje permanente.
¡Comienza la conversación en tu comunidad ahora!
Descarga los materiales didácticos dando clic sobre las imágenes abajo y comparte en tu organización o comunidad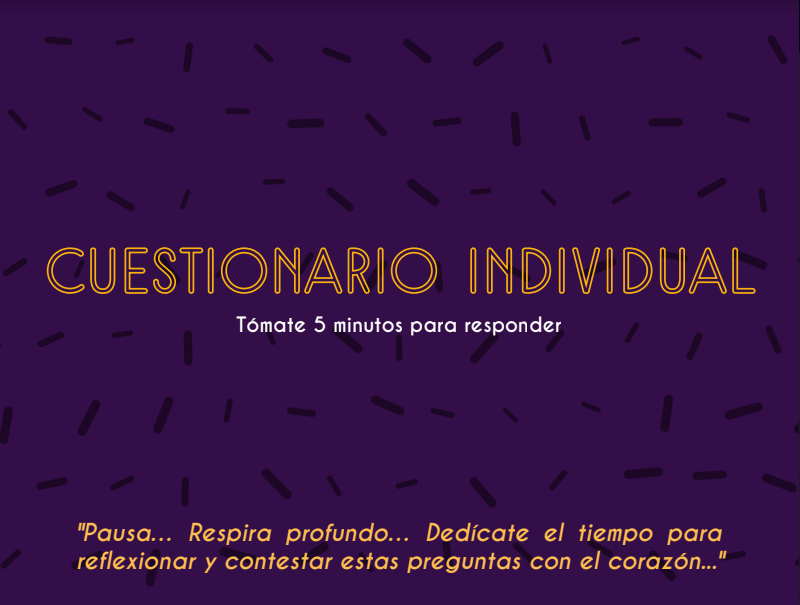 "El auto-cuidado y el cuidado colectivo son estrategias políticas de resistencia que nos ayudan a volvernos más resilientes y a responder mejor a las amenazas, la violencia y la discriminación que enfrentamos." : FRIDA
"Un verdadero cambio de sistema solo puede ser posible si el CUIDADO está al CENTRO de nuestro trabajo y de las relaciones sociales" : Fondo Acción Urgente América Latina
Únete a la conversación #ElCiudadoEsPolítico
Facebook: FRIDAFund /FondoAccionUrgente-LAC
Instagram: @fridafund // @fondoaccionurgenteal
Twitter: FRIDAfund //FAU_LAC