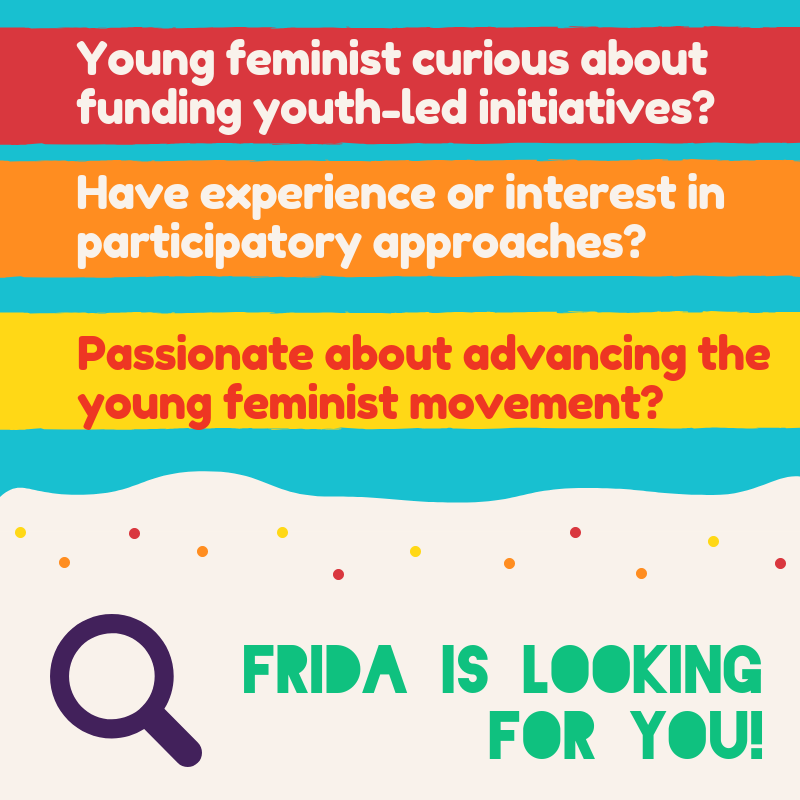 **Please note that the deadline to apply for this post has passed.**
Program Officer for Grantmaking and Operations
Full time position (35 hours per week)
Location: Flexible
Are you a young feminist activist passionate about advancing the movement? Curious about funding emerging youth-led initiatives? Do you have a knack for organized work and systems in place? Then FRIDA may have a place for you. We are looking for a young feminist activist to lead FRIDA's participatory grantmaking process and co-design new programs of  support to feminist movements!
The Program Officer will play a key role in implementing  FRIDA's programs, in particular contributing to the design, management, and implementation of FRIDA's grantmaking model. The Program Officer will also represent FRIDA in key forums, and contribute to FRIDA's strategic planning, development and administration.
This is an ideal position for someone passionate about supporting the young feminist movement through funding and other learning opportunities and get a closer look at how participatory grantmaking works in feminist philanthropy.
This is a full time position. The location of the position is flexible, where the applicant is legally able to work and reside, preferably in one of the countries where FRIDA is funding.
To learn more about this position and how to apply, please click here. The deadline to apply is February 10, 2019