INITIATIVE FOR SEXUAL REPRODUCTIVE HEALTH AND RIGHTS AWARENESS (ISRHRA)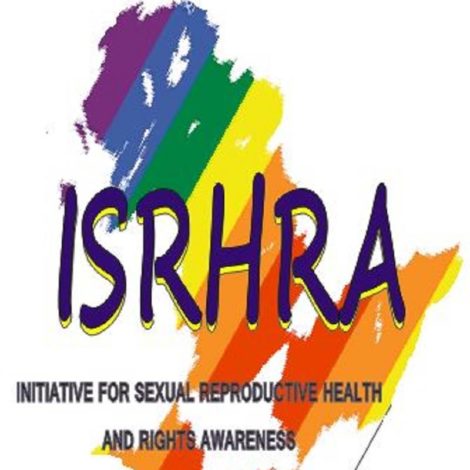 Formed by a group of young African feminist and sexual minority women who came together in 2015 to organize and form a formidable force to tackle inequality in Nigeria, Initiative for Sexual Reproductive Health and Rights Awareness (ISRHRA) promotes, protects and advances the fundamental human rights of sexual minority women in Nigeria. Faced with emerging deep rooted homophobic cultural practices, intolerance, security challenges and the violation of sexual minority's rights by states and non-state actors in Nigeria, the group believes they are positioned to lead advocacy in ending discrimination and stigmatization of sexual minority women in Nigeria.ISRHRA's vision is to see a Nigeria that is devoid of inequalities and discrimination based on sexual orientation. They are committed to bridging the gap and creating a link between mainstream non-governmental organization and sexual right organizations. They are positioned to lead in information and home grown data generation needed to tackle stigmatization of people based on their perceived sexual orientation. Since their inception, the group has provided psycho-social support and information on fundamental human rights sexual and reproductive health rights to sexual minority women living in Nigeria. They have also engaged policy makers at various level in dialogues and advocacy aimed at ending inequalities in Nigeria. The group tried to create and maintain links between grassroots sexual minority organizations and mainstream non-governmental organizations at the national and international level.
ISRHRA annually organizes a 2 weeks football camp for Lesbian and bi-sexual women in Owerri IMO state. The camp is structured to provide sporting activities aimed at boosting the self confidence of sexual minority girls and women who are constantly bullied and subjected to discrimination and violence. The 2 weeks camp ends with a football match open to members of the public. The camp creates an opportunity for traumatized girls to interact with members of the larger community through soccer and ISRHRA considers this one of the significant achievements.
---
Formé par un groupe de jeunes femmes africaines féministes et minoritaires sexuelles qui se sont réunis en 2015 pour organiser et constituer une formidable force afin de s'attaquer aux inégalités au Nigéria, Initiative for Sexual Reproductive Health and Rights Awareness (ISRHRA) promeut, protège et promulgue les droits humains fondamentaux des femmes appartenant à des minorités sexuelles au Nigeria. Face aux pratiques culturelles homophobes profondes enracinées, à l'intolérance, aux défis de sécurité et à la violation des droits des minorités sexuelles par les États et les acteurs non étatiques au Nigéria, le groupe estime qu'ils sont en mesure de mener des activités de plaidoyer pour mettre fin à la discrimination et à la stigmatisation des femmes des minorités sexuelles au Nigeria . La vision de la ISRHRA est de voir un Nigeria dépourvu d'inégalités et de discrimination fondée sur l'orientation sexuelle. Ils s'engagent à combler l'écart et à créer un lien entre les traditionnelles organisations non gouvernementales et les organisations de droits sexuels. Ils sont en mesure de produire l'information et de générer des données locales nécessaires pour lutter contre la stigmatisation des personnes en fonction de la perception de leur orientation sexuelle. Depuis leur création, le groupe a fourni un soutien psycho-social et des informations sur les droits fondamentaux en matière de santé sexuelle et reproductive des droits de l'homme aux femmes appartenant à des minorités sexuelles vivant au Nigéria. Ils ont également engagé des décideurs à différents niveaux dans les dialogues et le plaidoyer visant à mettre fin aux inégalités au Nigeria. Le groupe a tenté de créer et de maintenir des liens entre les organisations de minorités sexuelles de base et les organisations non gouvernementales traditionnelles au niveau national et international.
Freedom Africa Initiative organise annuellement un camp de football de 2 semaines pour les femmes lesbiennes et bi-sexuelles dans l'état Owerri OMI. Le camp est structuré de manière à fournir des activités sportives visant à renforcer la confiance en soi des filles de minorités sexuelles et des femmes constamment intimidées et soumises à la discrimination et à la violence. Le camp de 2 semaines se termine par un match de football ouvert aux membres du public. Le camp crée une opportunité pour les filles traumatisées d'interagir avec les membres de la grande communauté à travers le football et la ISRHRA considère ceci comme l'une de ces réalisations importantes.