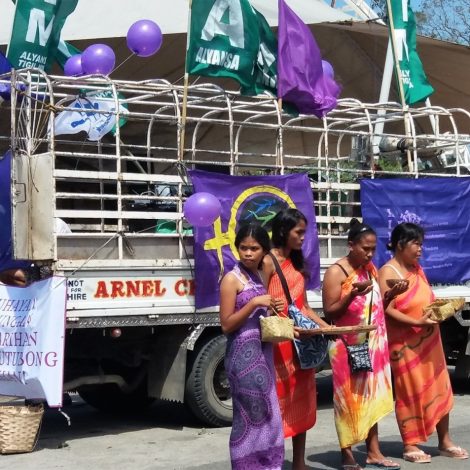 Kabataang IPnay/ Young Indigenous Women Collective officially started during the National Indigenous Women Gathering organized by LILAK (Purple Action for Indigenous Women's Rights) in July 20I7. Some of the group members have met each other frequently during different activities for indigenous women but forming this collective gave them a chance to talk with each other and share their experiences more openly and frequently.
"We look forward on helping each other gain leadership skills and a close-knit peer group that could send a positive message to other young indigenous women throughout our communities,"they say. As a group, they envision to strengthen themselves as indigenous young women to contribute in the struggle of the indigenous community in fighting for our rights. To achieve this, they are planning to have a young indigenous women camp and continue the conversations ahead.
The group believes that one of their biggest achievements is their initiative that gives young women like them a safe space to start a conversation on their personal stories of experiences and dreams. "We are confident that because of these little acts, together we can achieve far greater things if we continue this passion that we have for the young indigenous women causes," they say.