Konsent is a group of young devoted people dedicated to social change. From their own experiences of gender equality gap being a major issue in the Czech society, they realised that the worst part of the problem is that it still remains widely unaddressed, leaving public completely unaware of this phenomenon. Konsent strives for contributing to building a world where no one has to be afraid simply because of who they are. Its mission is to help achieve gender equality in the country by opposing sexism, deconstructing the myths around rape and by promoting consensual sex. Their main objective is to point out that rape is not merely a female issue but it is, rather, an entire society's shared responsibility.
In Autumn 2015, the group got the opportunity to respond to an Amnesty International survey on the perception of rape crimes within Czech society by writing an article for a Czech newspaper on its implications. "At that point, it was evident to us that the existing mechanisms working towards social change in this area had failed. This gave us the motivation to tackle the challenge with an alternative approach," they say and the group began revising their communications strategy using positive psychology practises to approach the problem.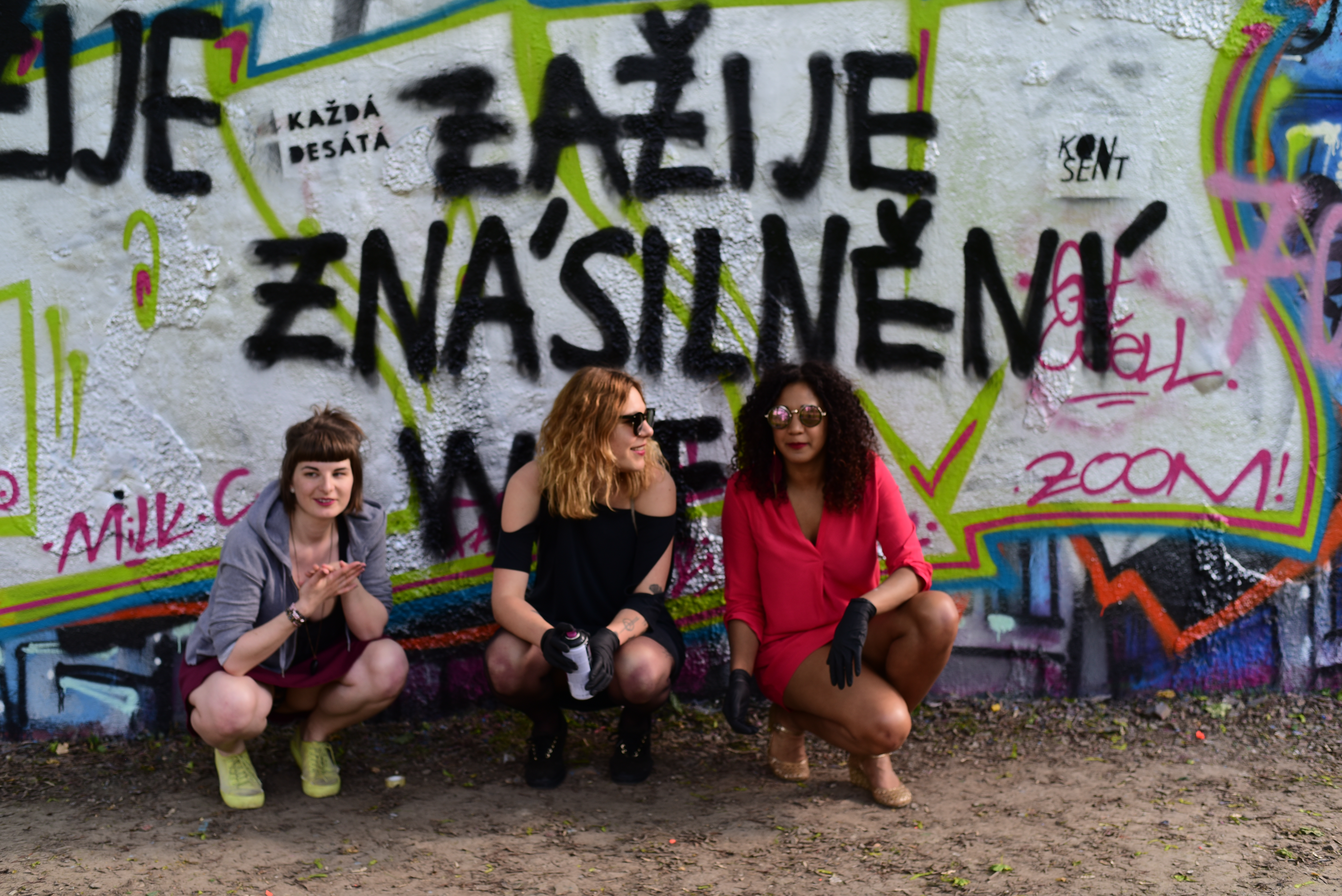 Konsent designed its web content in a way that illustrates the absurdity of the rape myth by employing ironically funny elements. "By drawing attention to this sad topic with a bit of humour, we wish to finally grab the attention of the unaware majority and enable the conversation that can help put preventive measures in place," the say. With this goal in mind, in Autumn 2016, they successfully launched its first campaign against sexual violence, with a specific focus on rape. The campaign included a domestic production video that has gathered significant attention–reaching over 85,000 people on social media– as well as an additional 15,000 via affiliated cinemas that agreed to broadcast it.
Following this, Konsent also partnered with an exhibition called "Things my father put into my vagina" that was on display at the Artwall Gallery. This received a lot of positive feedback and the interactions with women as the shared their experiences of rape and abuse freely, once again boosted the group's confidence in their approach towards tackling a serious problem. "Not to be forgotten – each month we are receiving messages from woman and girls who want to share their story with us, or just tell us their thanks for what we do," they say.