At the most fundamental level, we feel happiness should be at the center of our feminist organizing.
As a form of appreciation for ourselves as a team, and as a way to document our commitment to redefining self and collective care as more than just a tool for survival, we have collectively developed the Happiness Manifestx-- our very own love letter to ourselves and our colleagues at FRIDA. The manifestx [a term meant to emphasize the political nature of the text, while maintaining identity inclusivity] is an integral structural entity of our organizational culture and community, as we unlearn our own practises, call in on each other when we need to pay more attention to our mental health and reminding each other about our right to stay happy and joyful at our workplace.
Over a journey of collective reflections, we found the courage to collectively build, create and consolidate a healthier organizational and community culture. To realize this, the FRIDA team re-imagined the scope of self-care and collective well-being, giving importance to the practices that will keep us mentally, physically, and emotionally healthy. We created a manifestx of happiness that will accompany us along the journey.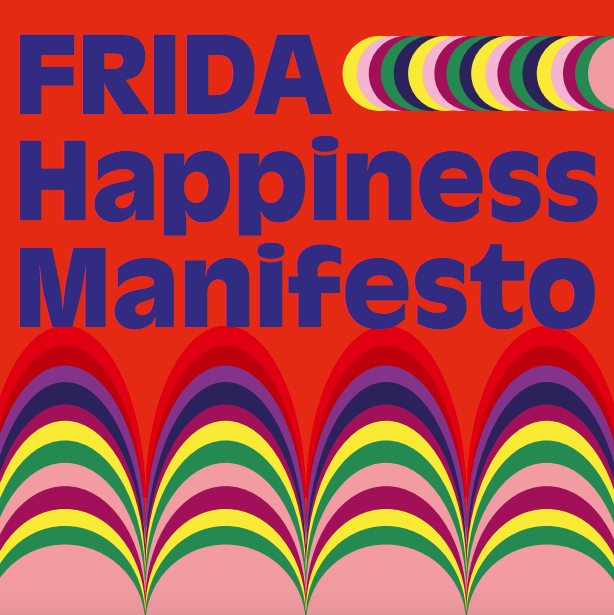 This manifestx is a set of agreements that all staff members at FRIDA have committed to putting in practice. It is a result of our political commitment to centre care in everything we do. As we publish this manifestx, we invite your collectives, organisations and communities to come up with your own agreements. We see this manifestx as a work in progress, as a living, breathing document, as we discover more ways of staying happy and joyful in our movements.
THANK YOU
Shoutout to Kruttika Susarla, a New Delhi based illustrator, comic maker and graphic designer who breathed design, illustrations and life to this manifestx. Her work explores themes of gender, sexuality and observations on the status quo and you can learn more about her work by clicking here.
Heartfelt thanks and gratitude to the staff at FRIDA, both current and former, for sharing what makes them truly happy at their workplace and offering their insights and inputs in co-creating this manifestx.