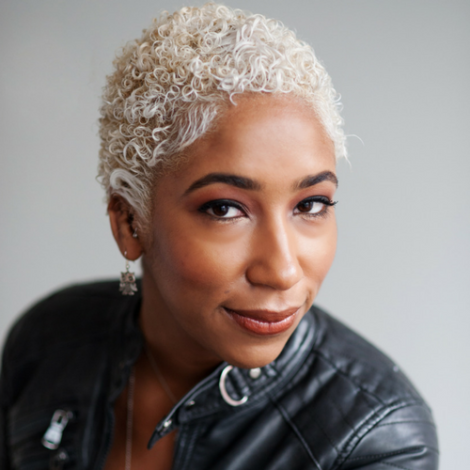 Patronus: Owlephant: a combination of an owl and elephant

Favourite Quote: "Push past comfort: Ask questions, challenge ideas, involve others."
Alicia Wallace is an activist nomad originally from the Bahamas. Her educational background is in Economics & Finance, but most of her work experience has been in the nonprofit sector. She has experience of having worked in fundraising events, breast cancer, women's rights, and at-risk youth organizations as a consultant, communications expert, and operations manager. Alicia is an award-winning full-time activist focused on both issues of gender and democracy-building, a social justice writer, and a nonprofit and movement-building strategist. She is passionate about public education and civic engagement and works with those as her primary tools. Alicia also produces The Culture RUSH, a monthly newsletter on pop culture, activism, and personal reflection. She is fluent in English and has intermediate understanding of Spanish. She tweets as @_AliciaAudrey.
---
Patronus: Búhofante: Una combinación de un búho y un elefante.
Cita favorite: "Empuja más allá de la comodidad: Pregunta, desafía ideas, involucra a los demás."
Alicia Wallace es una activista nómada, con raíces en los Bahamas. Su educación formal es de economías y finanzas, pero la mayoría de su experiencia laboral ha sido en el sector sin fines de lucro. Tiene experiencia trabajando en eventos de recaudador de fondos, cáncer de mama, y gestión de operaciones. Alicia es activista full-time y premiada tanto en temáticas de género como de construcción de democracia. Es escritora de justicia social y estratega de movimientos sin fines de lucro y de la formación de movimientos. Es apasionada por educación pública y participación civil, con estos dos siendo sus herramientas principales. Además Alicia produce The Culture RUSH​, un newsletter mensual acerca de cultura pop, activismo y reflexiones personales. Habla inglés fluido y tiene un dominio intermedio de español. Twitter: @_AliciaAudrey.
} } } }