Ana María González Alvarado
Advisor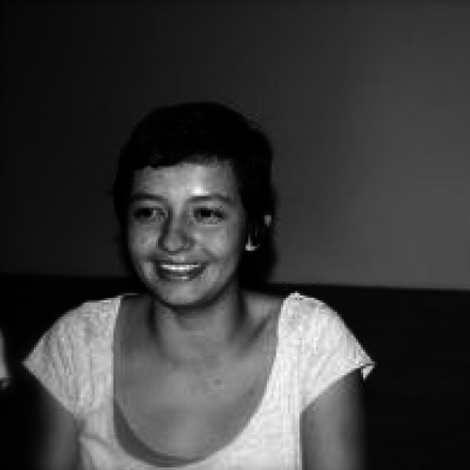 Patronus: Búho, abeja, según mi Nahual maya, ajmaq
Favourite Quote: ¡Hasta que la dignidad se haga costumbre! Estela Hernández
Ana María is a Costa Rican autonomous feminist, sociologist and non-formal educator. She holds a postgraduate degree in feminist gender studies. Her areas of interest and expertise include education (teaching and community groups and organisations), food sovereignty and the contribution of women to food, as well as issues of solidarity economy and small-scale production networks. Ana also considers herself to be a writer, in process. "Me gusta accionar por medio de la creatividad [I like to act through creativity]," she says. Ana is fluent in Spanish, English and some elementary Portuguese.
---
Patronus: Búho, abeja, según mi Nahual maya, ajmaq
Cita favorite: ¡Hasta que la dignidad se haga costumbre! Estela Hernández
Ana María es feminista autónoma, socióloga y educadora informal de Costa Rica con posgrado en estudios feministas y de género. Sus áreas de interés y capacidades incluyen educación (enseñanza y grupos comunitarios y organizaciones), soberanía alimentaria y la contribución de las mujeres a la alimentación, tanto como temáticas de solidaridad económica y redes de producción de pequeña escala. Ana se considera escritora en desarrollo. "Me gusta accionar por medio de la creatividad", explica. Ana tiene alto dominio de español e inglés y dominio básico de portugués.
} } } }