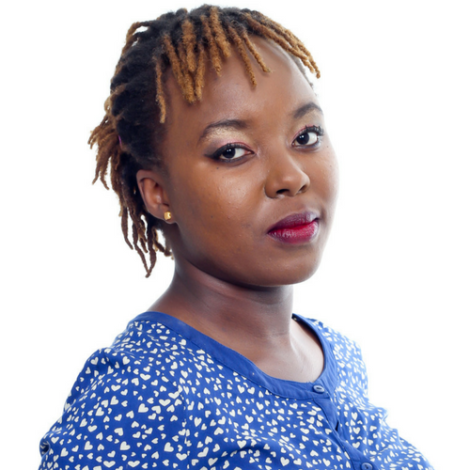 Patronus: Leopard
Favourite Quote: "My feminism will be intersectional or it will be bullshit" – Flavia Dzodan
Brenda Wambui is a young Kenyan interested in the intersections of technology and media, feminism and identity. She has chosen digital media as her tool for change. She works as a digital media consultant and researcher, and is the co-founder of Brainstorm Africa, and the host of the Otherwise? podcast. Brainstorm Africa is an online media organization whose mission is to address the need for critical thought in Kenya, and the rest of Africa. Otherwise? is a weekly podcast explaining the Kenya's "big topic" of the week, and its impact, as chosen by the audience. She is a Bachelor of Commerce (Hons) graduate and an ACCA Affiliate. Brenda is also an Acumen Fellow. Brenda is fluent in English and Kiswahili and tweets as @brendawambui.
---
Patronus: Leopard
Citation Favorite: Mon féminisme sera intersectoriel ou bien ça sera une connerie – Flavia Dzodan
Brenda Wambui est un jeune Kényane intéressée par les intersections de la technologie, les médias, le féminisme et l'identité. Elle a choisi les médias numériques comme un outil de changement. Elle travaille comme consultante et chercheure en médias numériques, et est-elle cofondatrice de Brainstorm Africa, et la hôte de l'autre manière? podcast. Brainstorm Africa est une organisation de médias virtuelle dont sa mission est de répondre aux questions critique en Kenya et dans le reste de l'Afrique. Autrement? Est un podcast hebdomadaire expliquant le «grand thème » de la semaine en Kenya et son impact, tel qu'il a était choisi par le public. Brenda est diplômée en baccalauréat en commerce (Hons) et affiliée à ACCA. Elle fait partie d'Acumen et Elle parle couramment l'anglais et le Kiswahili. Elle tweet comme @brendawambui.
} } } }