Former Advisor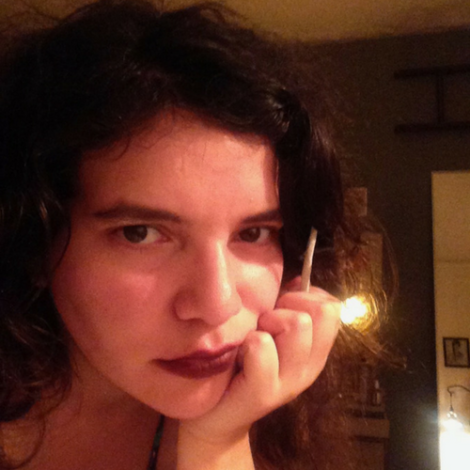 Patronus: A stray slutty cat from the streets of Gran Avenida who steals from the rich.
Favourite Quote: No me arrepiento de este amor – Gilda
Danae Tapia was raised in a working class neighbourhood of the south of Santiago de Chile and has identified herself as a feminist since her university days, where she collaborated with several feminist and LGBT collectives. She has studied social communication in Universidad de Chile and Critical Management Studies in the University of Bristol. She is now in Coding Rights and in the Riseup Collective where she advocates for and works to build a feminist and anti-capitalist Internet. "I am interested in the narrative analysis of oppressions to transform it to direct actions, the intersection between art and politics, the defence of workers rights and the use of technology for the destruction of patriarchy," she adds. Danae switches between Santiago de Chile and the Netherlands and is fluent in Spanish, English and a little bit of French. She loves to read and write and also blogs occasionally. She tweets as @tapia.
---
Patronus: Gata promiscua de las calles de Gran Avenida que les roba a los ricos.
Cita favorite: No me arrepiento de este amor – Gilda
Danae Tapia creció en un barrio trabajador all sur de Santiago de Chile. Empezó a identificarse como feminista durante sus estudios universitarios, en los cuales colaboró con varios colectivos feministas y LGBT. Estudió comunicación social en la Universidad de Chile y Estudios de Gestión Crítica en la Universidad de Bristol. Ahora forma parte de Coding Rights y de Riseup Collective, donde advoca y trabaja para la construcción de un internet feminista y anticapitalista. "Estoy interesada en el análisis narrativo de opresiones, para transformarlo en acciones directas, la intersección del arte y política, la defensa de los derechos de los trabajadores/as, y el uso de la tecnología para la destrucción del patriarcado", agrega. Danae reparte su tiempo entre Santiago de Chile y los Países Bajos, tiene un alto dominio de español, y inglés y dominio básico de francés. Le encanta leer y escribir, y ocasionalmente escribe un blog. Twitter: @tapica. @tapica.
} } } }