Senior Advocacy and Communications Officer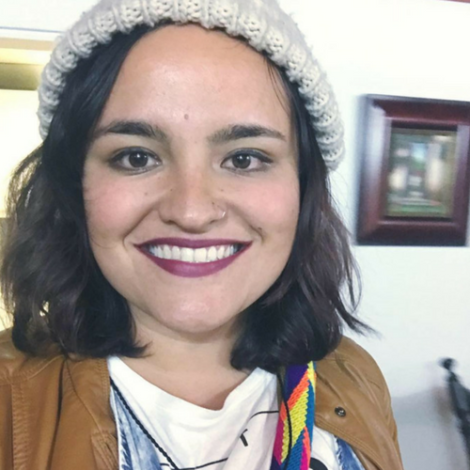 Patronus: Snake
Favourite Quote: "and when we speak we are afraid our words will not be heard nor welcome. But when we are silent, we are still afraid. So it is better to speak, remembering we were never meant to survive." – Audre Lorde
Ledys is a digital activist and specialist in feminist international political economy from Bogotá, Colombia. She studied International Relations at the University of Edinburgh, in Scotland and has a Master degree in International Critical Theory at the University of Exeter in England. Ledys contributed to the student and worker movements in defense of public services from an intersectional perspective and through organising women of colour collectives in the UK. Additionally, she coordinated international volunteers in a youth collective in Hebron, Palestine recording human rights abuses. Later, she founded the first Latin American activist school, a collective of digital activist that use popular education to train more activists in digital and campaigning skills throughout the region. Currently, she lives in Bogotá where Ledys spends her time writing and reciting poetry, practising kundalini yoga, training women's self defense, cuddling her cats and organising with her queer ecofeminist collective doing creative interventions, workshops, bike rides, urban gardening and political actions in defense of mother earth and women's bodies. She tweets as @Red_Led68.
---
Patronus: Gato
Cita favorite: "El alcance de mis brazos/ el tramo de mis caderas/ mi paso a zancadas/ la ondulación de mis labios/ Soy mujer fenomenalmente. Mujer fenomenal, esa soy yo" -Maya Angelou
Ledys es una activista digital y especialista en economía política internacional feminista de Bogotá, Colombia. Estudió Relaciones Internacionales en la Universidad de Edimburgo, Escocia y un máster en Teoría Crítica Internacional en la Universidad de Exeter, Inglaterra. Ledys contribuyó a los movimientos estudiantiles y trabajadores en defensa de servicios públicos desde una perspectiva interseccional y organizando colectivos de mujeres de color en el Reino Unido. Además coordinó voluntarios internacionales en un colectivo de jóvenes en Hebrón, Palestina que documenta abusos de los derechos humanos. Después fundó la primera "escuela activista" en Latinoamérica, un colectivo de activistas digitales que ocupan educación popular con el objetivo de capacitar más activistas en temáticas digitales y campañas en toda la región. Actualmente, está viviendo en Bogotá donde dedica su tiempo a escribir y recitar poesía, practicando kundalini yoga y autodefensa femenina, haciendo cariño a sus gatos y organizándose con su colectivo queer eco-feminista. Con el colectivo organiza intervenciones creativas, talleres, paseos en bici, huertos urbanos, y acciones políticas en defensa de la pachamama y los cuerpos de las mujeres. Encuéntrala en twitter: @Red_Led68.
} } } }