Advisor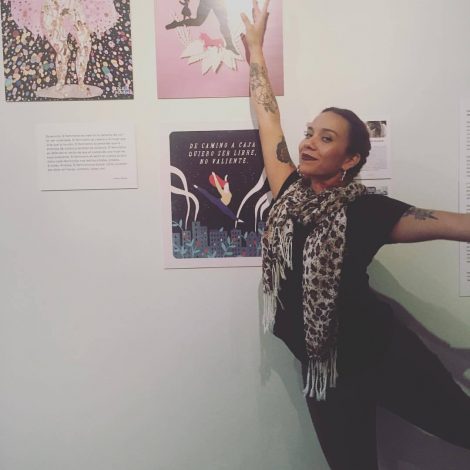 Cita favorita: "Me gusta construir y soñar con otros mundos posibles donde la libertad y la dignidad de las mujeres pueda sea una realidad."
Massiel Hernández García se ha sentido siempre inspirada por las historias de otras mujeres, y con la inquietud de poder contar esas historias a través de la fotografía y el cine documental. Es originaria de el estado de Colima, México, donde actualmente reside, egresada de la carrera de Letras Hispanoamericanas. Ha trabajado por la generación de espacios feministas de manera colectiva desde el ámbito cultural. Y es promotora y defensora de los derechos sexuales y reproductivos.
---
Fav Quote: "I like to build and dream of other possible worlds where the freedom and dignity of women can be a reality."
Massiel Hernández García has always felt inspired by the stories of other women, and concerned with being able to tell those stories through photography and documentary films. She is originally from the state of Colima, Mexico, where she currently resides, graduating in Hispanic American Literature. She has worked towards creating generations of feminist spaces collectively from the cultural sphere, and is a promoter and defender of sexual and reproductive rights.
} } } }