Program Associate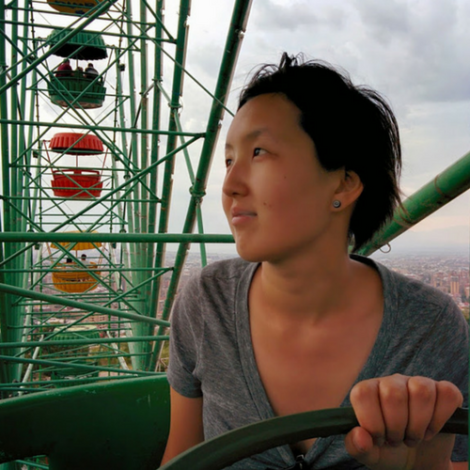 Patronus: According to this quiz, my spirit animal is Sloth:)
Favourite Quote: "Every day, every hour, turn your pain into power."
Saadat is a passionate feminist from Bishkek in Kyrgyzstan in the Central and North Asia region. She has a degree in teaching and pedagogy from Kyrgyz National University and has been active in various child rights promotion organizations since 2010 focusing on education advocacy, including prevention of child abuse and school bullying. In 2012, Saadat joined Bishkek Feminist Initiatives and became involved in sexual and reproductive rights, health promotion, gender justice and human rights advocacy. She is promoting the rights of young women and girls, as well as non-discrimination and inclusive policies. Saadat currently serves as a member of UN Women Kyrgyzstan's National Civil Society Advisory Group. In her spare time, Saadat likes to sing ,compose feminist songs and learn playing guitar. She is fluent in Russian, Kyrgyz and English.
---
Patronus: Según este ​quiz​mi animal tótem es un perezoso 🙂
Cita favorite: "Cada día, cada hora, transforma tu dolor en poder."
Saadat es una feminista apasionada de Bishkek en Kirguistán, en la región de la Asia Central y Norte. Se tituló en enseñanza y pedagogía de la Universidad Nacional Kyrgyz y ha participado en varias organizaciones que promocionan los derechos de los niños, enfocándose en defender y promover educación, incluyendo la prevención de abuso infantil y bullying en colegios. En 2012, Saadat se unió a ​Bishkek Feminist Initiatives​y se involucró a las temática de derechos sexuales y reproductivos, justicia de género y promoción de derechos humanos. Promueve los derechos de mujeres jóvenes y niñas, tanto como la no-discriminación y políticas inclusivas. Actualmente Saadat forma parte del grupo de asesores de la sociedad civil de Kirguistán en ONU Mujeres. En su tiempo libre, Saadat canta, compone canciones feministas y está aprendiendo a tocar guitarra. Habla ruso, kyrgyz e inglés fluido.
} } } }