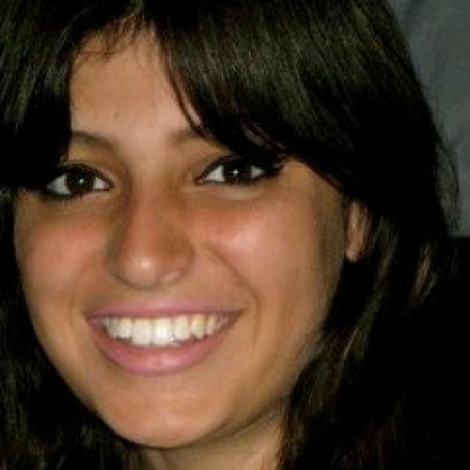 Favourite Quote: "To want and to dare! Never hesitate to act when the feeling of injustice revolts us" Doria Shafik, pioneer Egyptian feminist
Salma is a young feminist activist from Egypt. She graduated from the American University in Cairo in 2012, with a major in political science, a specialization in middle east politics and a minor in philosophy. She worked as a history teacher in a French school for a year in a half before pursuing her master's degree at SOAS, University of London. In 2015, Salma obtained her MSc degree in Middle East Politics. Since January 2016, she has been a part of Nazra for feminist studies as a researcher. She has also been active in party politics and other societal initiatives since 2011. She is now a member of bread and freedom party (under registration), a leftist party in Egypt that was formed in 2013. Salma is fluent in Arabic, English and French.
---
مقولة مؤثرة : "أرد وتجرأ ! لا تتراجع أبدا في الرد عندما يثور شعور الظلم فينا " دريا شفيق، رائدة الحركة النسوية المصرية
سلمى ناشطة نسوية شابة من مصر. تخرجت من الجامعة الأمريكية بالقاهرة عام 2012 في مجال العلوم السياسية و تخصصت في السياسات في الشرق الأوسط كما أنها مختصة في مجال الفلسفة. عملت كمعلمة تاريخ في مدرسة فرنسية قرابة سنة و نصف قبل أن تتابع درجة الماجستير بجامعة لندن سنة 2015، حصلت سلمى على درجة الماجستير في سياسة الشرق الأوسط. و التحقت سلمى في 2016بمركز نظرة للدراسات النسوية كباحثة .
بالاضافة لكونها ناشطة في المجال السياسي وغيره من المبادرات المجتمعية منذ سنة 2011. هي الآن عضو في حزب الخبز والحرية ( وهو حزب لا يزال تحت التسجيل) ذو توجه يساري تم تأسيسه في مصر سنة 2013. تجيد سلمى اللغات التالية : العربية والإنجليزية والفرنسية .
} } } }