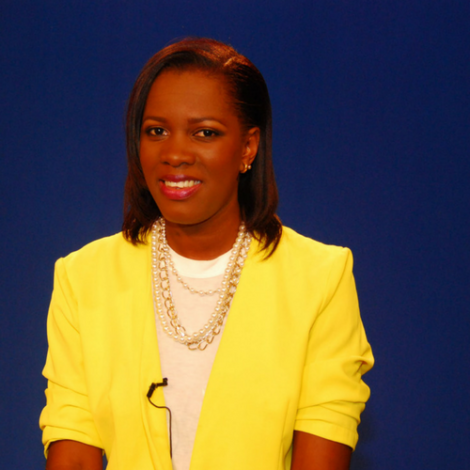 Patronus: Butterfly, free spirit!

Favourite Quote: "Life is an adventure, get out and enjoy the journey, every day"
Schemel is a media and communication professional and human rights and social justice advocate with a special focus on children, youth, LGBT, and women and gender. She has a Bachelor's Degree in Communication Studies (Hons) from the University of Guyana and is pursuing a Master's Degree in New Media & Society from the University of Leicester. She has over 10 years' experience working in voluntary, non-profit and civil society environments. She has a passion for developing the feminist movement and for coordinating women and gender, youth and LGBT initiatives. She is the coordinator of the SASOD Women's Arm – Guyana; the Chairperson for the Diocese of Guyana – Human Rights and Social Justice Commission; Assistant Chief Commissioner for the Guyana Girl Guides Association; and the Co-Director for Feed A Child For the Holidays, a local charity. Currently, she is employed at the University of Guyana as the Civic Engagement Officer in the Office of the Deputy Vice-Chancellor, Philanthropy, alumni and Civic Engagement (PACE). Schemel is based in Guyana and is fluent in English. She tweets as @XcitedChica.
---
Patronus: Mariposa, espíritu libre!
Cita favorite: "La vida es una aventura, disfruta el viaje cada día"
Schemel es profesional de medias y comunicaciones y defensora de derechos humanos y justicia social con foco especial en niños, juventud, LGBT, mujeres y género. Tiene un pregrado en comunicaciones de la Universidad de Guyana y está haciendo su máster en Medias Nuevas y Sociedad de la Universidad de Leicester. Cuenta con más de 10 años de experiencia laboral en el entorno de voluntarios, non-profit y sociedad civil. Está apasionada por el movimiento feminista y por coordinar iniciativas de mujeres, género, juventud y LGBT. Es la coordinadora del departamento feminista de SASOD Guyana, la presidente de la diocesa de Guyana – comisión de derechos humanos y justicia social, miembro ejecutivo de Guyana Girl Guides Association, y co-directora de Feed A Child For the Holidays, una organización filantrópica local. Schemel vive en Guyana y habla inglés fluido. Usa twitter: @XcitedChica.
} } } }