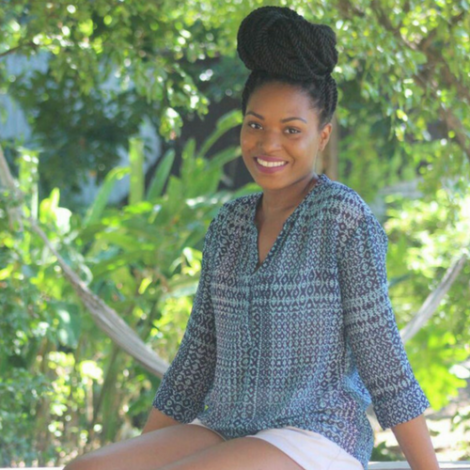 Patronus: Owl
Favourite Quote: "I am not free while any woman is unfree, even when her shackles are very different from my own." —Audre Lorde
Shereika is a 20-year-old Law student at the University of the West Indies, Mona campus, in Kingston, Jamaica. She is passionate about volunteerism and advocacy, especially as it relates to women's rights, and in particular, the sexual and reproductive health rights of LBT women. She hopes to become more active in spaces that encourage the empowerment of women, and where intersectional feminism is understood and practiced. Shereika is fluent in English and tweets as @shereikaxo.
---
Patronus: búho
Cita favorite: "No soy libre mientras alguna mujer no esté libre, incluso si sus grilletes sean muy diferentes de los míos" – Audre Lorde
Shereika tiene 20 años y estudia derecho en la University of the West Indies, en el Mona campus en Kingston, Jamaica. Es apasionada por voluntariado y la defensa de los derechos humanos, sobre todo en relación con los derechos de las mujeres, en específico de los derechos sexuales y de la salud reproductiva de mujeres LBT. Espera poder aumentar su activismo aún más en espacios que motivan el empoderamiento de mujeres y en los cuales se entiende y practica feminismo interseccional. Shereiks habla ingles fluido y usa twitter: @shereikaxo.
} } } }