Board Co-Chair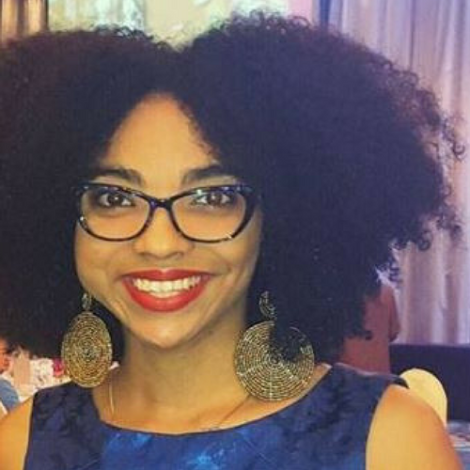 Patronus: Proud mama of 3 spoiled cats.
Favorite quote: "When you learn, teach, when you get, give" – Maya Angelou
Sophia is a Haitian feminist, the Board Co-Chair of FRIDA The Young Feminist Fund, a member of the Global Advisory Council of the World YWCA, and a Youth, Peace, and Security advocate. She is working on her Master's degree in Development Studies at the Graduate Institute (IHEID) in Geneva. Her thesis looks at young feminist activism and peacebuilding. Previously, she worked for the YWCA Haiti and for the World YWCA in Geneva. She managed a center for girls in Haiti, supported remote program implementation in Asian and African countries, and advocated internationally at the UN. She focused mainly on sexual and reproductive health and rights, on gender-based violence including child, early, and forced marriage, and on young women's and girls' leadership and empowerment. Her work was recognized by UN Women, who named her one of the six young women leaders to know on International Youth Day 2017. Linking youth, gender and conflict, she contributed to "The Missing Peace", an independent progress study on Youth, Peace and Security for UN Security Council Resolution 2250. In 2018, Sophia was one of four briefers for the first Open Debate on Youth, Peace, and Security at the UN Security Council. She is fluent in French, English, Haitian Creole and conversational Spanish. She tweets as @sophiapa29.
---
Patronus: Mama orgullosa de 3 gatos.
Cita favorite: "Cuando aprendes, enseñas, cuando consigues, das" – Maya Angelou
Sophia tiene una doble licenciatura en Estudios de Género y Mujer y en Sociología de la Universidad de Stony Brook en Nueva York. Su tesis se centró en la respuesta del movimiento feminista haitiano a la Violencia de Género en Haiti. Ella está en camino a una Maestría en Desarrollo en el Geneva Graduate Institute. Como una feminista interseccional apasionada y franca, ha trabajado durante los últimos años para la YWCA Haiti y YWCA Mundial en la gestión de programas, abogacía y activismo de derechos humanos a nivel internacional. Sus enfoques temáticos son Derechos y Salud Sexual y Reproductiva, Derechos y VIH, Violencia Basada en Género, Matrimonio Tempran, Infantil y Forzado, y Liderazgo y Empoderamiento de Mujeres y Niñas. Sophia tiene su sede en Port-Au-Prince, Haití y domina el francés, el inglés, el criollo haitiano y el español conversacional.
} } } }