Tatenda Charlenne Muranda
Advisor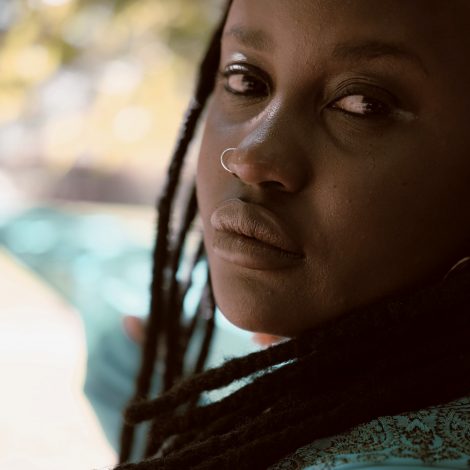 Patronus: A lioness, "Not only is a lion my family totem (our traditional spiritual animals in Shona culture) but I also embody the energy of a lioness. Grrr!"
Favourite Quote: "I am seeking, I am striving, I am in it with all my heart…" – Vincent Van Gough (my favourite artist) and "Another world is not only possible, she is on her way. On a quiet day, I can hear her breathing…" – Arundhati Roy (one of my favourite writers)
Tatenda Muranda is a scholar, writer and activist born in Zimbabwe and living in South Africa. She identifies as a Pan-Africanist Feminist. She is passionate about human rights and their full realization on the African continent. She has worked with a number of human rights organizations and is currently a Research Associate at the South African Human Rights Commission. She co-edited the anthology "Walking The Tightrope" and is currently working on a new volume called "Amazwe Ethu: Mazwi Edu: Our Voices" . Her social media handle is: @iamqueennzinga and you can find her on Twitter and Instagram. Tatenda is fluent in Shona, English, Zulu, Afrikaans and French.
---
Patronus: une lionne: «Ce n'est pas seulement un lion, c'est le totem de ma famille (nos animaux spirituels traditionnels dans la culture de Shona) aussi je porte l'énergie des lionnes. Grrr!

Citation Favorite: "Je cherche, je m'efforce, je suis dedans de tout mon coeur …" – Vincent Van Gough (mon artiste préféré) et "Un autre monde n'est pas seulement possible, elle est Dans son chemin, lors d'un beau jours, je peux entendre sa respiration … "- Arundhati Roy (l'un de mes écrivains préférés)

Tatenda est de l'Afrique du Sud, née au Zimbabwe. Elle a fondé HOLA Africa, Le collectif African des Femmes Queer et a travaillé pour plusieurs organisations des défenses des droits de l'homme notamment le Centre de défense des droits humains au Ghana, La Commission pour l'égalité des sexes à Johannesburg et l'Initiative pour les litiges stratégiques en Afrique. Elle travaille actuellement à la Commission sud-africaine des droits de l'homme comme co-directrice de Sundura Consultants dont elle est spécialisée dans l'éducation aux droits de l'homme, la formation pour la tolérance et la diversité et la recherche en justice sociale. Elle détient un B. BusSci en études de gestion et en droit et un B.A. Honoré en études africaines et poursuit son baccalauréat était en droit. Tatenda parle couramment Shona, anglais, Zulu, afrikaans et français et elle tweet comme @IamQueenNzinga..
} } } }