FRIDA relies on individuals like you to support our work by contributing time, skills and money. With your donation, you're making a huge impact on the lives of young women, girls and trans*youth by supporting organizations that wouldn't otherwise get funding. You can also help our grantee partners by volunteering your time or skills!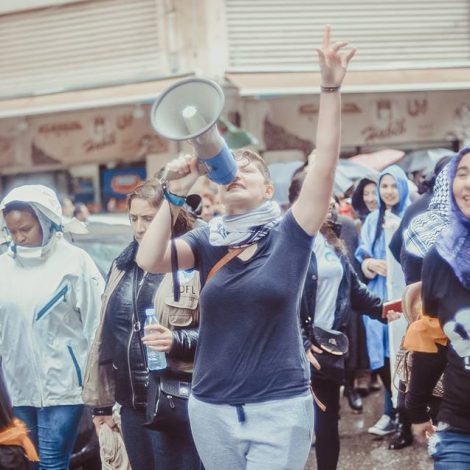 Thank you!
Together, we can make this world a place where all young women, girls, and trans*youth feel powerful and happy.
Showing solidarity
Your solidarity is an important resource that motivates and sustains these movements.
Periodically, we hold #SolidarityStorms on key issues that affect feminist movements around us and highlight the ways our generation of organizers is responding to them.
Get in touch!
Interested in becoming a regular donor for FRIDA?
Or want to talk to someone from the team to discuss about a contribution you are considering? Or just curious about how resource mobilization works? Get in touch with us!