Giving circles are more popular than ever. Neighbors, friends or colleagues are joining together to raise money, and make gifts more focused and more meaningful. Small groups of people can change so much. In fact, they're the only thing that ever has!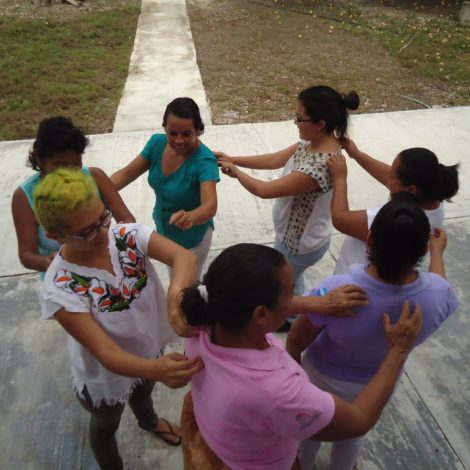 A "giving circle" is a collective giving vehicle used by individuals who want to pool their resources to provide funding in mutually agreed upon issue areas or communities. Many circles, in addition to donating their money, also contribute their time and skills to support local causes. Giving circles are also seen as a great way to democratize decisions in philanthropy, since they usually involve bottom-up decision making among grassroots community members.
7 Easy Steps
1. Set your goals and structure: It's important to have a goal in mind and a tentative plan to reach it. Your plan doesn't have to be very concrete or rigid, but it's useful to keep some questions in mind when starting a giving circle. For instance:
How many times will our group meet?
How will we determine our funding focus?
Where do we hold our meetings? Online and/or in-person?
What is the size or range of the financial contribution each of our member will make or aim to raise?
What is your time and skill commitment?
2. Name your group: This is the fun part! Can you think of something creative and catchy?
3. Decide where to place your collective money: Some options include opening a joint bank account, having an individual bank transfer to the chosen non-profit, or partnering with an organization that can act as a financial administrator of the funds.
4. Define a focus area for your group based on what matters to you the most: Climate change, sexism and rape culture, LGBT rights, sex workers' rights, sexual and reproductive health care: there are a host of issues that might be important to you. It's important to be focused on what you want people to pay most attention to in order to have the most impact.
5. Create a process and criteria for funding: Who are you going to ask for support? Are there certain ways you'll reach out to supporters?
6. Define your partnership with the recipient of your grant: Do members of your circle want to volunteer for the organization you're funding? Are there other ways you can stay involved, like connecting and sharing on social media?
7. Evaluate Your Giving Circle: On a regular basis, examine the short-term and long-term goals of your giving circle. This will help develop a sense of satisfaction with the work you are doing and show how your contributions have made a difference. Find out what impact your group has had by asking for feedback from the organizations you have funded.
Get in touch with us to discuss more of your ideas around resourcing young feminist initiatives!
Learning from an example
"The giving circle allows you to give anywhere you want to give- places where you normally wouldn't be able to connect with, and groups that most need the support!"
Learn about the New York City Young Feminist Giving Circle's experience!