We work with young feminist activists all over the world to build a more a just, sustainable world. We believe that when young feminist activists are trusted as experts of their own reality and provided with resources, opportunities, and networks, they are a powerful force for change.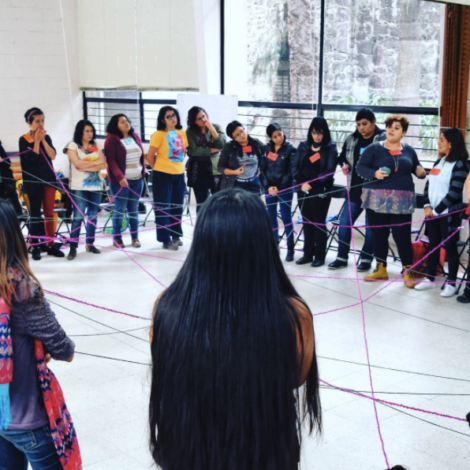 Our mission isn't only to fund small pockets of change.
We believe that moments create the momentum for movements.
We provide diverse resources and opportunities to build the resilience of young women, girls, and trans*youth who are coming together to make a change. Their organizing is critical to expanding, rejuvenating, and sustaining social justice movements, now and in the future.
We're working with funders and institutions to change the way feminist causes are supported, and by making sure that young women, girls, and trans*youth have a voice in how resources are mobilized and decisions are made.
Theory of Change
We are here to support young feminist organizers to achieve their dreams and make the world a more just place, to disrupt the status quo and challenge power dynamics within funding institutions.
We developed an interactive visual to illustrate how young feminists organizers and FRIDA are changing the world.
Global Presence
Discover the work of inspiring young feminist groups from all over the world in this interactive map!