Young feminist organizing is springing up in all corners of the globe - from Mexico to Morocco to Malaysia - powered by brave women, girls and trans* youth who are creating the change the world needs. FRIDA provides young leaders with the resources they need to amplify their voices and bring attention to their work, and the support, flexibility and network to keep their vision and influence alive.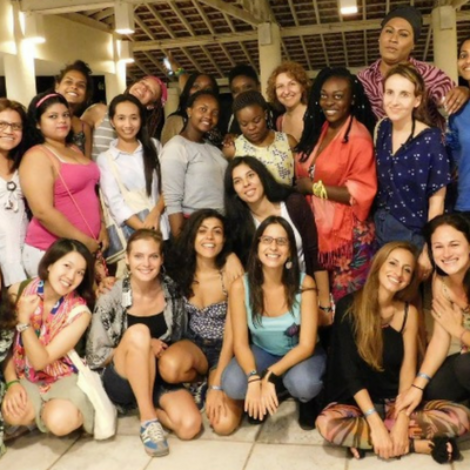 Who we are
WHEN YOUNG WOMEN, GIRLS, & TRANS*YOUTH COME TOGETHER, THEY CAN CATALYZE CHANGE.

Together, we can spark beautiful beginnings, magical moments, and feminist futures.

In the face of today's most pressing inequalities, young feminist organizers are not afraid of disrupting status quo and pushing boundaries while holding the ground gained by those who came before.
We think they should be recognized for their bravery, creativity, and resilience.
By supporting young feminist organizers and co-creating new cultures of collective leadership, we can amplify their impact
We are creating a world free of oppression and violence.
Our Team
We're located all over the world, speak many different languages, and come from various different backgrounds, but what we all have in common is our dedication to the young feminist movement.
Core Values
Flexibility

Resources

Inclusivity

Diversity

Action

Flexibility

in all of our systems and processes…

Resources

that are varied and that contribute to stronger feminist movements globally…

Inclusivity

across a broad range of identities…

Diversity

in levels of action and forms of organizing…

Action

and accountability to the political visions and agendas we are seeking to promote…
Our Story
This is our story. Learn how FRIDA was collectively created by feminist activists across generations and borders.