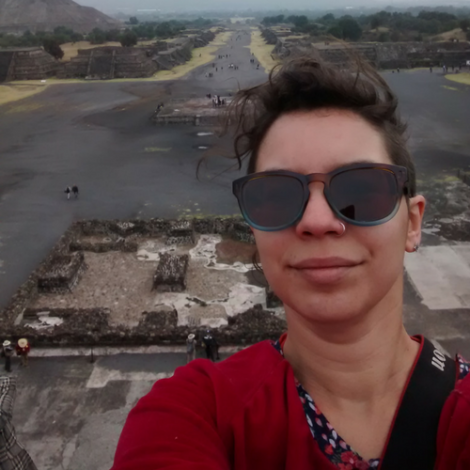 Patronus: Condor
Favourite Quote: ¿Acaso el amor puede ser otra cosa más que libre? Emma Goldman
Florencia is a feminist sociologist and a professor of sociology from Buenos Aires, Argentina. She is currently finishing her Masters in Human Rights and Social Policies. She also works as a high school teacher for young people and adults who are returning to their studies. In addition, she works in the social monitoring of sexual and reproductive health services, in order to know how women are served in the public health system, as well as training professionals in sexual and reproductive rights issues, and care for women in situations of abortion. Flor is fluent in Spanish, English and a little bit of French.
---
Patronus: Condor
Cita favorite: ¿Acaso el amor puede ser otra cosa más que libre? Emma Goldman
Florencia es socióloga feminista y profesora de sociología en Buenos Aires, Argentina. Actualmente está terminando un máster de derechos humanos y políticas sociales. Además trabaja como profesora de colegio para jóvenes y adultos que se están reinsertando a sus estudios. Adicionalmente trabaja en el monitoreo social de servicios de salud sexual y reproductiva, con el objetivo de saber a cuántas mujeres se les atiende en el sistema público de salud, tanto como capacitando profesionales en temáticas de derechos sexuales y reproductivos y el cuidado de mujeres en situación de aborto. Flor habla español e inglés fluido y un poco de francés.
} } } }