Former Advisor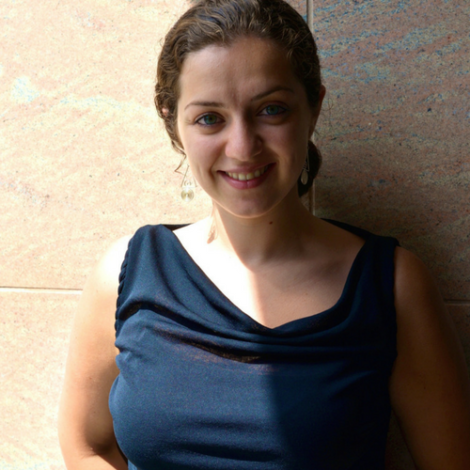 Patronus: Elephant
Favourite Quote: "There is freedom waiting for you, On the breezes of the sky, And you ask 'What if I fall?' Oh but my darling, What if you fly?" Erin Hanson
Laila is a Syrian human rights lawyer. She has an LLM in human rights, Conflict and Justice from the School of Oriental and African Studies at London University. She has specialised in international law of armed conflicts with an extensive knowledge of the Middle East and of human rights of women. She has also worked as a trainer for Minority Rights Group International where she conducted training in international human rights law, minority rights and advocacy and lobbying skills targeting minority communities, grassroots organizations and activists in Iraq and Pakistan. She is currently the Crisis Response programme manager at the Women's International League for Peace and Freedom (WILPF). Laila is fluent in English and Arabic and tweets as @LailaAlodaat‬.
---
روح الحيوان: الفيل
مقولة مؤثرة : "هناك الحرية في انتظاركم، بين نسائم السماء، وأنت تتساأل" ماذا لو أسقط؟ "أوه ولكن يا حبيبي، ماذا لو كنت تطير؟" إيرين هانسون
ليلى محامية سورية و مدافعة عن حقوق الإنسان ، متحصلة على ماجستير في حقوق الإنسان والصراع والعدالة من كلية الدراسات المشرقية والأفريقية من جامعة لندن. وقد تخصصت في القانون الدولي للنزاعات المسلحة مع إلمام واسع بالشرق الأوسط وحقوق الإنسان و حقوق المرأة. شغلت ليلى كمدربة لمنظمة مجموعة حقوق الأقليات الدولية حيث قامت بالتدريب في مجال القانون الدولي لحقوق الإنسان وحقوق الأقليات والمناصرة ومهارات الضغط التي تستهدف جماعات الأقليات والمنظمات الشعبية والناشطين في العراق وباكستان. وهي حاليا تشغل خطة مديرة برنامج الاستجابة للأزمات في الرابطة النسائية الدولية للسلام والحرية (ويلب). تجيد ليلى الإنجليزية والعربية وتغريد كما الاتي:
@LailaAlodaat.
} } } }