Staff
Team FRIDA consists of the staff and the consultants who work, plan, ideate and manage together on a daily basis. They are young feminists from all over the world divided by their location and united by their passion and commitment towards advancing the young feminist movement. We follow a certain working style and principles to ensure us working remotely is both smooth and efficient. You can read more about how we do that by clicking here.
Read below the bios of individuals who make up the dynamic Team FRIDA.
Deepa Ranganathan, Communications Officer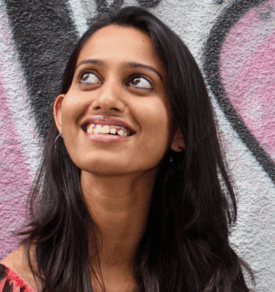 Deepa is a young feminist who has lived and explored her feminism in different cities in India. A graduate in literature from Delhi University, she has a keen interest and inclination towards feminist writings and feminist criticism. She obtained a post graduate diploma in print and web journalism from the Indian Institute of Journalism & New Media, Bangalore, and has written extensively on human rights, gender rights and social issues. Her story on male child sexual abuse 'Boys Don't Cry' won the Laadli Media Award for Gender Sensitivity 2011-12 under "Best Feature (Web)" both in the southern region as well as at the national level. Deepa worked with the editorial desk of a leading daily in Madurai, while continuing to freelance for e-magazines and blogging for international gender forums. She then pursued her MA in Women's Studies from Tata Institute of Social Sciences, Mumbai, during which she completed her Masters dissertation on women in contemporary South Asian erotic literature. Her paper on feminist erotica and how women write it differently was presented at a global conference organized by InterDisciplinary.Net in Prague. Deepa has also worked with Feminist Approach to Technology (FAT),handling its communications and outreach. Deepa is currently based in New Delhi, India.
Nevin Öztop, Resource Mobilization Officer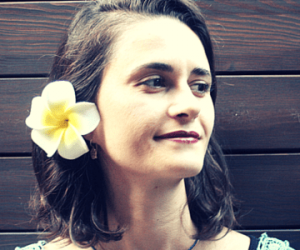 Nevin is a feminist from Ankara, Turkey. She identifies herself as a feminist since a meeting she attended at "In Other Words Feminist Community Center" in Portland, Oregon in 2003. This is also why she considers "14 NE Killingsworth St, Portland" as the birthplace of her feminism. In Portland, on the 4th floor of Smith Memorial Student Union at Portland State University, she met a group of awesome queer activists who helped her combine feminism with queer perspectives. Later on, she came out twice but says coming out to her mother as a vegetarian was way more difficult. During her 8 years at Kaos GL, she worked as the Editor-in-Chief of Kaos GL Magazine. There she also established and coordinated the "Regional Network Against Homophobia and Transphobia", an anti-militarist and anti-nationalist LGBTI network in the Middle East, North Africa, South Caucasus and the Balkans. Before joining FRIDA, she served as the UN Programme Associate at ILGA and as the Outreach, Mobilization & Communications Officer at the International IDAHO Committee. She currently lives in Switzerland and continues to serve as an advisor for a number of women's funders to help them allocate their funds to grassroots organizations effectively. As a socialist feminist, Nevin believes the world revolves around gender, class and race. She believes all these lead to an unjust redistribution of resources, primarily money and knowledge and adds, "This is why, I believe, those of us who are involved in philanthropy should be well aware of power dynamics at the tables we sit and the philanthropic culture of the countries we enter."
Boikanyo Modungwa, Monitoring, Evaluation & Learning Officer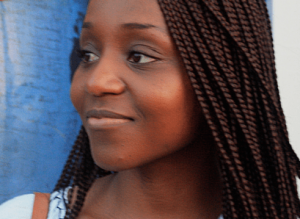 Boikanyo is a young feminist from Botswana. For a year and a half, Boikanyo was based in Kenya having been deployed by the African Union Youth Volunteer Corps to serve in a Monitoring and Evaluation capacity at the Forum for African Women Educationalists; a pan-African girls' education NGO. In this role she coordinated, monitored and evaluated a range of gender responsive interventions; primarily; a Sexual and Reproductive Health and Rights project. In 2014, Boikanyo served in Kenya's national technical working group commissioned by the Ministry of Education and UNESCO to assess the country's progress in achieving Education for All Goal 5 (Gender Equity and Equality in Education); this included the development of recommendations for the country's post-2015 agenda. Before joining FRIDA, Boikanyo also provided logistical and technical support to national implementing bodies in numerous African countries to improve the monitoring and evaluation of projects and their implementation processes. In addition, Boikanyo has over two years' experience as a tutor in the Political Science Department of the University of Cape Town and has been involved in the development of a curriculum and lesson plans to enhance first year students' academic skills. Boikanyo holds a Master's degree in International Relations, an Honours' degree in Development Studies and a Bachelor's degree in Politics, Public Policy & Administration and Economic History all from the University of Cape Town. Boikanyo is currently based in Gaborone, Botswana.
Jovana Djordjevic, Grantmaking & Operations Officer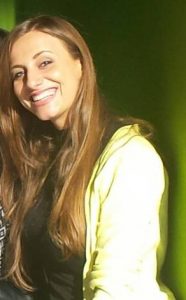 Jovana  is a young feminist from Belgrade, Serbia. For four years, she worked with several women's and youth organizations delivering training for youth on women's rights, gender equality, sexual and reproductive rights and health. Jovana holds a Bachelor degree in Philology from the University of Belgrade and this year she has enrolled MA in Gender Studies at the University of Novi Sad. Parallel with her engagement with other organizations she worked within the project "Combating Sexual and Gender Based Violence" that was implemented by Gender Equality Directorate in cooperation with United Nations Development Programme in Serbia. Jovana is a co-founder of a young women's organization Interkultivator that focuses on empowering young women by enhancing their participation in the area of information and communication technologies as a tool to bridge a gender gap in education, economy and access to information. Jovana is one of the creators of the young women's platform for knowledge exchange that was supported by Reconstruction Women's Fund. In the past two years, with her knowledge and love she supports the festival of feminist culture and action BeFem, which is being organized every year in Belgrade, and she is also engaged in other activities of this feminist group. Jovana is currently based in Belgrade, Serbia.
María Díaz Ezquerro, Capacity Development Officer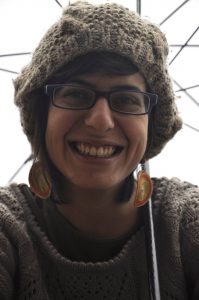 María is a Spanish young feminist who is currently based in Indonesia. Holding a Master's in International Development by the Complutense University of Madrid, and having specialized in Human Rights and Violence Against Women (VAW), Maria has lived in Latin America, Europe, Middle East and South East Asia, where she has worked for several human rights and women's organizations. She has several years of experience in project management, monitoring and evaluation, resource mobilization, social research and campaigning. Maria has worked with women survivors of gender-based violence in Argentina, advocated for Sexual and Reproductive Health Rights (SRHR)  in Spain as well as promoted access to leadership of ethnic young women in Burma. She has also been involved in the documentation process of the Asia-Pacific CSO Forum on Beijing+20 in Bangkok and has been collaborating with the Due Diligence Project in VAW-related researches. María is currently based in Bali, Indonesia.
Jessica Gamede, Finance and Administration Manager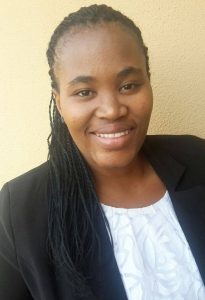 Jessica is a young feminist from Mafahlaneng Tweeling, South Africa. She is interested in the organizational development of grassroots feminist organizations and has, for many years, worked at Afrika Tikkun, an NPO that works on child and youth development in South African townships. Before joining FRIDA she worked for Iranti-org, a queer human rights visual media organization that works within a human rights framework as its foundational platform for raising issues on Sexual Orientation and Gender Identities. Her role at Iranti-org involved the management of financial and administration functions and the coordination of the human resource division. Jessica has also sat on the board of Forum for the Empowerment of Women as treasurer. She helped start-up Tshebedisano Mmoho, an initiative that works with volunteer tutors to teach accounting, mathematics and sciences,inter alia, in township schools. Her added involvement as an accounting tutor in this initiative has been her favourite. She continues to be involved in various initiatives that help support the education of talented youngsters from disadvantaged communities. Believing that knowledge, skills and experience depreciate if not continuously enhanced, she holds a diploma from Boston Business College and studies part time with UNISA, the University of South Africa. Jessica is currently based in Soweto, South Africa.
Nadia Elboubkri, Organizational Associate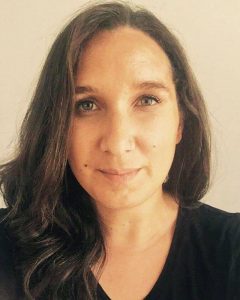 Nadia is a young feminist activist from Rabat, Morocco. Before joining FRIDA, Nadia was the Project Manager for The BuSSy Project, an Egyptian storytelling project that documents the lived experiences of Egyptian women in an attempt to raise awareness about gender-based violence, gender inequality, and women's rights. Nadia also worked as a researcher and writer in several capacities during and after she completed her Bachelor of the Arts at Temple University. She was a Creative Arts and Research Fellow with Temple University, where she conducted ethnographic field research on women's participation in street politics after 2011 in Morocco and Tunisia, for which she won Best Paper Prize for the TURF-CRW Symposium, and Georgetown MESSA Conference. Nadia previously worked as a research assistant for the Tahrir Institute for Middle East Policy, and as an associate editor for the Fair Observer. Nadia is currently based in Tunis, Tunisia, where she continues to work with storytelling and activism in the Tunisian context.
Devi Leiper O'Malley, Co-Director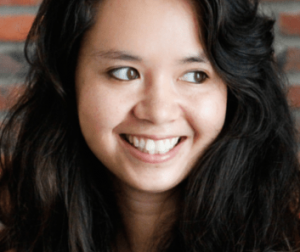 Devi is a young feminist activist from Cambodia and the United States. For three years, she worked for the Asia Pacific program at the Global Fund for Women. During this time, she also co-founded the Devata Giving Circle, the first Cambodian-American giving circle. Prior to this, Devi supported the start-up of the Women's Organization and Network for Human Rights Advocacy (WONETHA), the first sex-worker led organization in Uganda. She holds a Master's in International Development and Management from Lund University in Sweden and a Bachelor's in Politics and International Relations from the University of Manchester in the United Kingdom. Most recently, she has been consulting for various philanthropic organizations to organize a feminist movement-building conference in Cambodia and participate in resource-mobilization dialogues with feminist activists in Indonesia and the Philippines. This past year, she also launched and began to coordinate a global alumni community for her former school. She is currently based in Rabat, Morocco
Ruby Johnson, Co-Director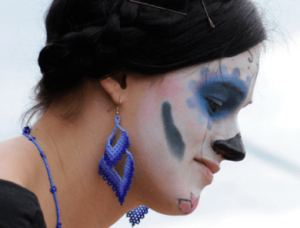 Ruby is a young feminist activist from Sydney, Australia. Ruby spent two years living and working in Cambodia with UN Women in the area of governance, CEDAW and women's human rights, in particular supporting young Cambodian women's leadership and advocacy. Before this she worked with Amnesty International in Australia for three and a half years in human rights activism, social mobilization and campaigning. In addition she has also spent time working in indigenous communities in Australia and Mexico alongside women's collectives, delivering training on women's human rights. She has a Bachelor in International Studies from the University of New South Wales, Australia and a Masters in International and Community Development at Deakin University, Australia. Prior to joining FRIDA, she coordinated a program focused on eliminating avoidable blindness in Cambodia and Palestine. Ruby switches between Mexico and Australia.
Monika Banach, former staff member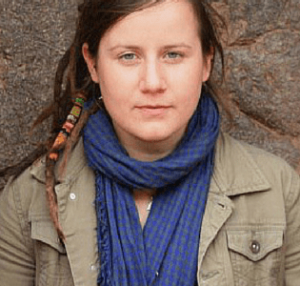 Monika Banach is a young feminist activist from Cracow, Poland with experience in management of non-governmental organizations. Currently she supports the Association of the Groups of Women Weavers Q'imb'al from the Ixil Region from Guatemala. For four years she worked with Stańczyk Foundation from Poland dealing with the right of access to the public information, transparency, social control and support for the NGO sector on the law and new technologies. She is a co-initiator of the Cracow Maya Conference, an annual international symposium and workshop on the Latin American culture organised by Jagiellonian University and Polish Academy of Arts and Sciences. Monika was also an EVS volunteer in Tumbaco, Ecuador at the Centro de Amanecer Foundation and a streetworker in the Mobile School project in Nowa Huta, Cracow, working with children and youth in danger of a social exclusion. She is currently a student of the Doctoral studies at the Faculty of Ethnology and Cultural Anthropology at the Jagiellonian University in Cracow, writing her doctoral thesis on gender and religion in the Maya communities of Guatemala. She holds Master in Culture Studies on Latin America (Jagiellonian University/Pontifical Catholic University of Peru), and Bachelor in Journalism and Social Communication at the Jagiellonian University in Cracow.