Board
For its first five years, FRIDA was 'incubated' by two established women's rights organizations: the Association for Women's Rights in Development (AWID) and Central American Women's Fund (FCAM). Registering independently in 2015, FRIDA established its first Board of Advisors. 
FRIDA's Board uses a multigenerational approach that amplifies young feminist leadership! The Board is composed of three Executive positions (Chair, Secretary, and Treasurer) that are held by young feminists under 35 years of age, and General Members of any age. We try to ensure that no more than 30 percent of the entire Board is over the age of 30.

Voting Members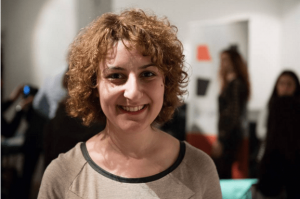 Anna Nikoghosyan, Chair: A young feminist activist from Armenia, from 2009 till 2015 Anna worked at Society Without Violence NGO, a feminist organization working in Armenia on a range of women's human rights issues first as its Programs Manager, then as Executive Director. Currently she is the Chair of the UN Women Regional Civil Society Advisory Group Member in Europe and Central Asia and a country adviser at The Global Fund for Women. She is a member of the Armenian Coalition to Stop Violence against Women, Armenian Monitoring Group on UNSC Resolution 1325, Young Women's Network in South Caucasus, International Women in Black Movement, Women in Black Armenia, ASTRA Network and ASTRA Youth. She holds a Master Degree in Human Rights and Democratization and a Bachelor degree in Management. Currently she is pursuing a Master Degree in Gender, Sexuality and Culture in the University of Manchester as a UK government Chevening scholar.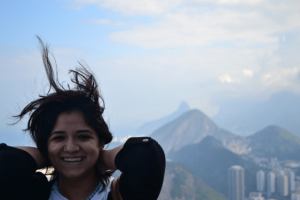 Anisha Chugh, Treasurer: A young feminist activist from India, after obtaining a Bachelor's and Master's in History from Delhi University (St. Stephen's College), Anisha pursued a Master's in Governance in Development from Institute of Development Studies, University of Sussex. Anisha first worked with Dalit Foundation for two and half years in Delhi as the Communications and fundraising officer. She currently works with South Asia Women's Fund as the Director of Programmes where she leads the implementation of the organisation's programme strategy. She also works closely on the capacity building and accompaniment processes of the partners, especially on understanding and programmatic implementation of the Rights based Approach. Anisha is passionate about feminist philanthropy and is working towards promoting it in the region in the coming few years.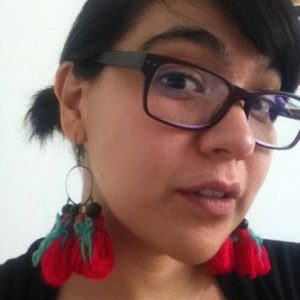 Perla Vázquez Diaz, Secretary, Advisory Committee Liaison: A feminist activist from Mexico, Perla  was the director of ELIGE, Youth Network for Sexual Rights and coordinated the Latin American and Caribbean Network for Sexual and Reproductive Rights (REDLAC). She was also one of the founders of FRIDA. She currently leads Luchadoras TV, an online channel for women human rights defenders in Latin America and Mexico. Perla has previously worked as an advisor and consultant for several organizations including the United Nations Population Fund for Latin America and the Caribbean (UNFPA-LACRO), the Association for Women's Rights in Development (AWID), UNFPA Mexico, the Institute of Youth in Mexico City, and the Institute for Women and Local Government Iztapalapa.  Currently, she is a Regional Specialist in Sexual and Reproductive Rights for Plan International ROA and lives in Mexico City.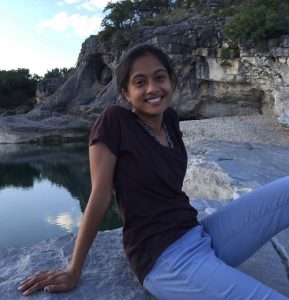 Preeyanka Shah, General Member: A technologist and feminist based in San Francisco, USA, Preeyanka is currently working as a product manager at Google.  Previously, she spent two years as a fellow and staff member with Indicorps, an India based nonprofit that connects young Indian professionals with grassroots organizations to work on community centered projects.  As a fellow at Adharshila Learning Centre, a school for tribal children in Madhya Pradesh, India, she worked on literacy, creativity and natural resource awareness projects at both the school and surrounding village.  As a staff member, she was a mentor to 4 women fellows across Western India and led the redesign of the new Indicorps website. Preeyanka enjoys creating spaces for dialogue and creativity and co-founded Subcontinental Drift Boston, an open-mic night for people with ties to the South Asia. She is also an active member of the women technologists community and serves with organizations trying to increase the presence of underrepresented communities within the tech sector.  She has a Master's and Bachelor's Degree in Electrical Engineering.  She loves to cook, understand the stories behind culinary traditions and she is currently learning to play the piano.
Ruby Johnson & Devi Leiper O'Malley – General Members
(Read both their profiles under FRIDA staff here)
Special Advisors to the Board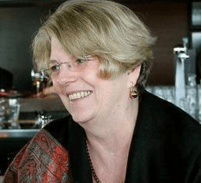 Ana Criquillion is a French-Nicaraguan long term feminist activist, a social entrepreneur and a "serial founder". At 22, Ana started a women's group in a poor neighborhood in Managua, focusing on advancing women's rights during the struggle against Somoza's dictatorship. During the Sandinista Revolution, Ana went to work for the Rural Workers Association (ATC) where she and a colleague convinced the union to establish Nicaragua's first organized women workers' secretariat. Later on, while teaching sociology at Central American University (UCA), Ana created Nicaragua's first women studies undergraduate program. She was also involved in the creation of The PIE  (Partido de la Izquierda Erotica) a group of well known feminist activists during the revolution. In 1990, she founded Puntos de Encuentro, ("Common Ground"), a Nicaraguan non-profit organization specialized in communication for social change, working for the promotion of women's and girls' rights. Puntos became soon a well-known organization in the region, thanks to its very successful television soap operas and its feminist magazine La Boletina. In the following decade, Ana focused her energy on the feminist movement's financial sustainability. She has been the founding Executive Director of the Fondo Centroamericano de Mujeres based in Nicaragua and later of the Central American Women's Fund based in San Francisco (California),  a founder of Calala- Fondo de Mujeres in Spain and more recently of FRIDA. In 2005, Ana was awarded the Ashoka Fellowship for leading social entrepreneurs proposing innovative solutions to change patterns across society. Ana is currently co-founder and Strategic Coordinator of the Campaigner Project for Gender Justice, the first digital platform where feminist and gender justice activists can run their own campaigns and build together a global community of powerful, like-minded and committed gender equality and women's rights supporters all over the world.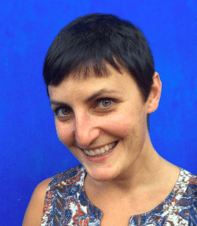 Angelika Arutyunova is a feminist practitioner of Armenian descent from Uzbekistan. After obtaining a Finance Diploma and an undegraduate degree in English and Russian in Samarkand, Uzbekistan, Angelika earned a Master's in International Development in the U.S. Her work and activism in Uzbekistan included work around reproductive health and rights as well as debating and starting debating clubs across high schools and universities of Samarkand. For last five years, Angelika has been working at AWID first in the role of Program Manager for Where is the Money for Women's Rights, co-authoring works like Watering the Leaves, Starving the Roots: The Status of Financing for Women's Rights Organizing and Gender Equality and New Actors, New Money New Conversations.  Angelika recently changed her roles in AWID to Director of the Feminist Movement Building Program, leading program for AWID 2016 Forum in Brazil. Prior to joining AWID in 2010, Angelika worked for the Global Fund for Women as Program Director for Europe and CIS. Angelika has advisory status with several donor agencies in ECIS region as well on Advisory Boards of Kohl: a Journal for Body and Gender Research and Community Initiatives and Research – Central Asia (CIRCA).