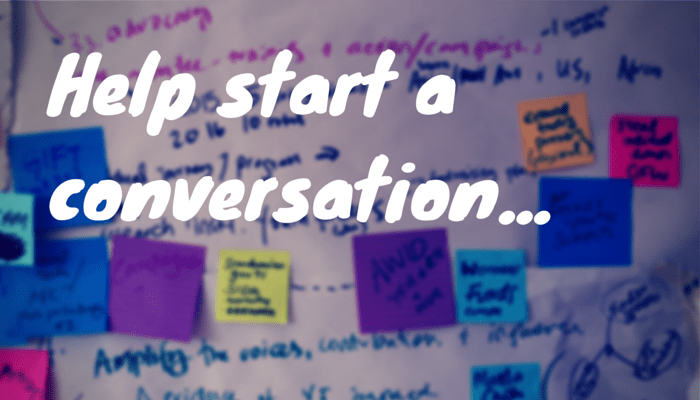 In February 2015 FRIDA launched the FRIDA Hub to create a secure online space for young feminist activists to share knowledge, experiences, and continue to organize in the advancement of human rights.
We are currently recruiting 'Hub Conversation Facilitators'  who will be responsible for facilitating online conversations within the FRIDA Hub platform. A Hub Conversation is an online discussion within the FRIDA community – young feminist activists from all over the world! Participants in the conversations share their experience, learn from others and Connect with FRIDA community and create new networks and communities of practice.
Role of the Hub Conversation Facilitator
Facilitate Hub Conversation by:
Collaborating with FRIDA staff and community to determine conversation topics and descriptions
Collaborating with FRIDA staff and community to identify Conversation Leaders and other participant
Posting comments while the conversation is active to help facilitate the discussion
FRIDA staff work closely with the Hub Conversation Facilitators by
Training Conversation Facilitators, Conversation Leaders and other participants on how to participate in the conversation

Providing support and guidance for the Conversation Facilitator.
Selection Criteria for Hub Conversation Facilitators:
Proactive, creative and have experience in online communications
Ability to design, compose and edit written materials
Ability to write simply with a conversational style
Strong interpersonal and communication skills and the ability to work effectively with a wide range of constituencies in a diverse community
Good working knowledge of English (both Oral and Written)
Good working knowledge of Spanish, French, Arabic or Russian is an asset.
Strong commitment to women's rights, and gender equality
Independent and self-reliant, willing to take initiative, creative, hard working, and flexible.
Must be comfortable working in a virtual environment and have reliable internet access
Can commit for 2-4hours per week over a 3-6 month period. We are open to discussions of alternative timeframes and can be flexible.
To apply: Please send your CV and a cover letter to recruitment@youngfeministfund.org by 20th April 2015