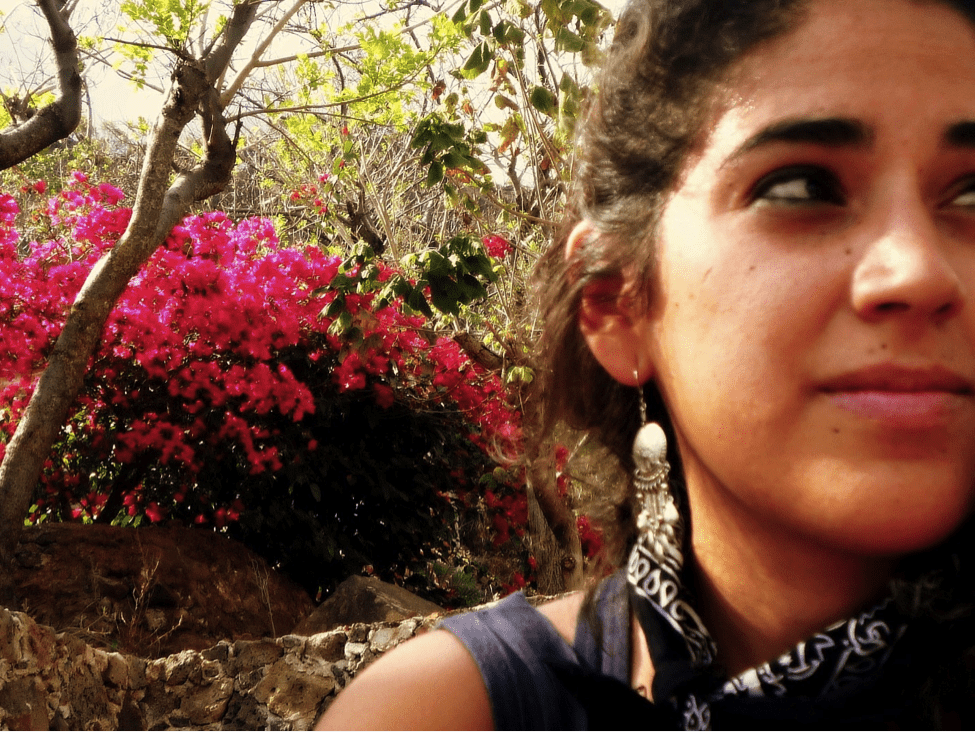 Brenda Salas is an anthropologist by profession, and also a translator, journalist and cultural manager. Born and raised in the southern Andes in Peru, in the city of Arequipa, Brenda developed politically through the Regional Forum for Sexual and Reproductive Rights. She has worked with incredible feminists, great mentors and companions, who have been battling religious fundamentalism in the region for several years, making issues such as abortion rights, family planning, maternal mortality, and more visible.
A few months ago, life brought Brenda to New York, where she's working mainly on migration issues from a gender perspective, particularly LGBTQI issues, or, as it is called in New York, "immigration queering". Brenda is also part of the group Safe Outside the System (SOS) of the Audre Lorde Project, which developed a campaign to use community strategies to confront hate and police violence that is unfortunately deeply rooted in all of New York, and that is primarily affecting young trans* and gender non-conforming communities of color.
"I identify with trans-feminism, as a political space for action and reflection, because as allies, I think it is important to form an inclusive feminist movement, taking into account gender non-conforming identities," says Brenda.
Brenda has worked with the Astraea Foundation and is very interested in creating alternatives to generate more community resources "to fund our movements and activism, and break with traditional structures of financing from the Global North."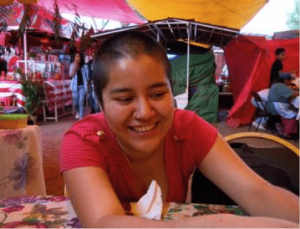 Luisa Herrera Velázquez is 26 years old and lives in Mexico City, although she is originally from the state of Puebla. Luisa studied Political Communication at the Faculty of Political and Social Sciences at the National Autonomous University of Mexico (UNAM). Five years ago, Luisa co-founded  IMPETU, where she develops projects for youth from their perspective as well as projects for young women from a feminist perspective.
"I identify as a feminist [and] I specifically agree with the theory and practice of current Latin American and decolonial lesbofeminism, so I identify as a lesbian feminist," Luisa says.
Luisa is a host on Youth Zone, a radio program where she interviews organizations focusing on young women, "because even within youth studies or "movements", as we know, young women are invisible." Luisa is also member of La Crítica and Djovenes and coordinates a training program for young reporters; their texts are published on these platforms. A little over a year ago, Luisa began accompanying women to abortion clinics. "I am an intense cyber-activist and I participate in various group," Luisa adds.
Leticia Alves is 26 years old and right now living in Mexico (and Brazil). "I say that because since I came to Mexico, I feel I still dwell, through emotion and militancy, in my social and political context of origin," Leticia explains. "Therefore, feminism, from the Latin American context (and discoveries arising from my experiences between Brazil-Mexico) is my newest passion." Leticia has come to Mexico to obtain the International Diploma in The Challenges of Feminism in Latin America at the National Autonomous University of Mexico (UNAM), and to understand the dynamics of distance and closeness (partnerships) among feminists in Brazil and other Latin American countries. "Earlier in Brazil, my way of experiencing feminism was practically through militancy in the feminist movement in Rio de Janeiro." In this period, Leticia participated in political articulations of youth, feminist and social movements and NGOs. Her experience in these areas solidified her identity not only as a feminist, but also as a young women. "For me, feminism brought a whole new way of seeing the world through the perspective of gender, class, race, age and sexual orientation. The intense socio-political mobilization that Brazil experienced last year is a context that served as an axis of influence and helped my political orientation, my identities. There are several subjective changes that are occurring in our society and among the youths who live there," says Leticia.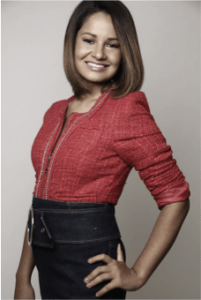 Lia Lopes is a 26-year-old feminist, a lawyer, economist and specialist in public policy management (lato sensu grade). Lia lives in the capital of São Paulo, Brazil; she loves to study, practice sports, be in nature and help people to achieve their objectives (particularly in social issues). "Issues such as gender, race/ethnicity, youth and human rights are issues that I love to work for, but I'm very open to the innovations that each generation (old and new) has to add in our society," says Lia.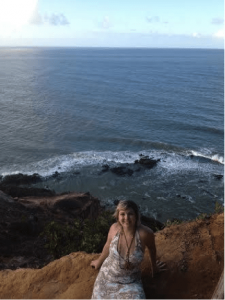 Leticia Zenevich is a Brazilian lawyer from Porto Alegre, Brazil. Leticia is 25 years old and has been involved with gender issues for a good part of her life. "I started my journey (with more challenges than goals) at a student law clinic, SAJU/UFRGS, focused on domestic violence and gender issues," says Leticia. Since then she has been a researcher at the NUPSEX UFRGS, Coordinator of Local Activities at Forgotten Diaries, worked in law offices focused on LGBTT rights, went to Ecuador to learn about Correa's citizen revolution and worked with the Transgender Project in Quito. Leticia was also a junior editor at Gender Across Borders and worked with Immigration Equality in New York. She is currently a lawyer at SAJU, Women on Web helpdesk, and a graduate student of Human Rights at Sciences Po in Paris. "When I'm not talking or reading about feminism, you can find me behind a good book, scheduling a next trip or writing a bit of fiction here and there."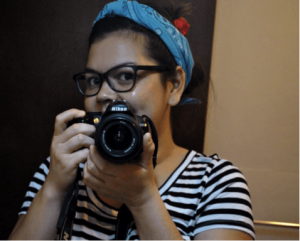 María Martha Escobar is 26 years old and lives in Managua, Nicaragua. María is a social communicator working on communications projects with a gender perspective. She is a feminist activist and has been a part of young women's groups in her country since 2006. "For the reality of the feminist movement in Nicaragua, courageous and brave, but immersed in the logic of NGOs and adultist looks, I have had to question certain paradigms and build a speech from autonomy to make the demands of activists of my time visible," explains María.
María is interested in the use of new technologies and art feminist perspectives to share experiences with people, especially young women. "Sometimes I feel I have a mono-theme of feminism, but the truth is that I am passionate about seeing the world through violet colored glasses."
María Eugenia Olmos is a 33-year-old feminist who lives in the city of Córdoba, Argentina. María studied International Relations and specialized in management development. Her work has always focused on civil society and she is currently a PhD doctorate in gender studies at the National University of Córdoba. For over 7 years, María has worked for the promotion and protection of human rights of women in relation to sexual and reproductive rights, especially access to safe and legal abortion in Argentina as a member of Catholics for a Free Choice Argentina and the National Campaign for the Right to Legal, Safe and Free Abortion. From there, her activism is related to resource discovery, development and project management, as well as in advocacy to advance the recognition of our rights to political, social and cultural level.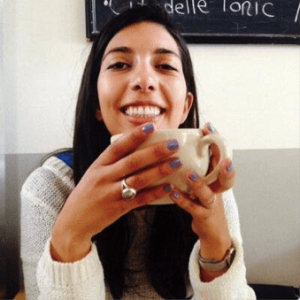 María Paula Castañeda is a women's human rights defender and a feminist. She is 29 years old and was born in Bogotá, Colombia, but grew up primarily in the United States. During the past 4.5 years, María has worked with feminist human rights organizations in Mexico City, mainly on the topics of access to justice for women. She has a degree in comparative literature in French, Spanish and English from Trinity University and an MA in International Relations with a minor in Peace and Security Studies at the Institute of International Relations of Barcelona. She is currently working as a consultant on gender issues, human rights, and justice and advising civil society organizations. María is the founder of Diario Igualdad, a new digital platform of social and personal reflections with a gender perspective. Right now, she is particularly interested in finding out how to spread feminist messages to a wider group of people.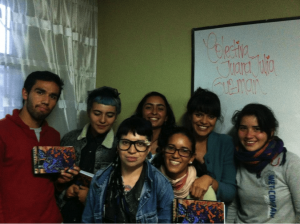 Sandra Buitrago González is a 25-year-old political scientist from Bogota, currently working on her MA in Gender Studies from the National University of Colombia. Sandra is passionate about feminism; "my bet is everyday life and I struggle to make [feminism] present in the spaces where I spend time." Sandra is a member of the Feminist Collective Juana Julia Guzmán in Bogotá, Colombia, a FRIDA grantee partner. "[FRIDA's] support has strengthened us as a collective and currently we have two lines of work developing artistic and cultural workshops with girls in the Kennedy community; and prisons and other processes with female detainees in the detention center of the Good Shepherd, denouncing and giving visibility to their situation, solidarity actions, all this work specifically ​​with political detainees," Sandra describes the work of the Collective.  Two years ago, Sandra also joined Batucada Feminista la tremenda revoltosa.
To see our entire Advisory Committee,

click here

.