Former staff member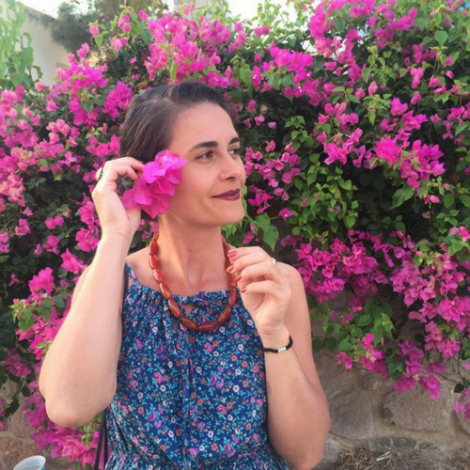 Patronus: Sloths, hedgehogs and of course cats.
Favourite Quote: "All you can ever count on are the raindrops" – Nina Simone
Originally from Ankara, Turkey, Nevin started her university adventure at Portland State University in 2006, and is now back in school to break the oldest student record at Webster University Geneva. For 8 years, Nevin worked as the Editor-in-Chief of Kaos GL Magazine and also established the "Regional Network Against Homophobia and Transphobia", an anti-militarist and anti-nationalist LGBTI network in the Middle East, North Africa, Caucasus and the Balkans. Before joining FRIDA, she served as the UN Programme Associate at ILGA World and as the Outreach, Mobilization & Communications Officer at the International IDAHO Committee. She is now based in Switzerland and is the biggest fan and admirer of the great Nina Simone. "I spend about 80% of my time talking about Nina Simone. And the other 20% of the time, I pray for someone else to bring her up so I can talk about her more," she admits. Nevin is fluent in English and Turkish and can understand ein bisschen Swiss German.
---
Patronus: paresseux, hérissons et bien sûr chats.
Citation Favorite: " Tout ceux sur quoi vous pouvez compter sont les gouttes de pluie All you can ever count on are the raindrops" – Nina Simone
Originaire d'Ankara, Turquie, Nevin a débuté son aventure universitaire à l'Université d'état de Portland en 2006, et est de retour pour braver le record de l'étudiante la plus âgée à l'Université Webster de Genève. Nevin a travaillé en tant qu'editrice en chef du Kaos GL Magazine pendant 8 ans et a mis sur pied le "Regional Network Against Homophobia and Transphobia", un réseau LGBTI antimilitariste et antinationaliste dans le Moyen Orient, Afrique du Nord, Caucase et Balkans. Avant de rejoindre FRIDA, elle a travaillé comme Associé aux Programmes des Nations Unies UN Programme Associate à ILGA World et comme Responsable Outreach, Mobilisation et Communication au Comité International IDAHO. Elle est maintenant basee en Suisse et est une grande admiratrice de Nina Simone. « Je passe à peu près 80% de mon temps à parler de Nina Simone. Le reste des 20% du temps, à prier que quelqu'un d'autre parle d'elle pour que je puisse encore en parler », admet-elle. Nevin parle couramment Anglais et Turque et comprend ein bisschen Suisse Allemand.

---
Patronus: Oso perezoso, erizo y, por supuesto, gato.
Cita favorite: "En lo único con lo que puedes contar es con la lluvia" -Nina Simone
Originaria de Ankara, Turquía, Nevin empezó su aventura universitaria en la Portland State University en 2006, y actualmente está de vuelta en las aulas de la Webster University de Genova para romper el récord de la estudiante de mayor edad. Durante 8 años Nevin trabajó como editora en jefe de la revista Kaos GL y también estableció la Red Regional en Contra de la Homofobia y Transfobia", que es una red LGBTI antimilitarista-antinacionalista en el Medio Oriente, el norte de África, el Cáucaso y los Balcanes. Antes de unirse a FRIDA trabajó como socia de programa de las Naciones Unidas en el Comité Internacional de IDAHO. Actualmente radica en Suiza y es la admiradora número uno de Nina Simone; admite: "Paso el 80% de mi tiempo hablando de Nina Simone, mientras que el otro 20% rezo para que alguien la saque a colación y pueda seguir hablando de ella". Nevin domina el inglés y el turco, y puede entender ein bisschen (un poco) de alemán suizo.
---
الحيوان الروحي: الكسالى والقناقذ والقطط (بطبيعة الحال)
قول مأثور محبب: "ما من شيء يعوّل عليه سوى قطرات المطر" – نينا سيمون
نيفين أساساً من أنقرة، تركيا، بدأت رحلتها الجامعية في جامعة بورتلاند الحكومية في العام ٢٠٠٦، وقد عادت مؤخراً إلى مقاعد الدراسة في جامعة ويبستر، سويسرا، لتكون بذلك أكبر المتسجلين سناً فيها. عملت ثماني سنوات كرئيسة تحرير مجلة كاووس دجي أل، كما أسست "الشبكة الإقليمية لمناهضة رهاب المثلية والتحوّل"، وهي شبكة مناهضة للعسكرة والقومية في الشرق الأوسط وشمال أفريقيا والقوقاز والبلقان للنشطاء من مثليي/ات وثنائيي/ات الميول ومتحولي/ات النوع الإجتماعي. قبل الإنضمام إلى فريدا، شغلت نيفين منصب مشارك برنامج في إلغا (المؤسسة الدولية لمثليي/ات وثنائيي/ات الميول ومتحولي/ات النوع الإجتماعي)، ومسؤولة التعبئة والحشد والتواصل في لجنة أيداهو الدولية. نيفين مقيمة حالياً في سويسرا وتعتبر نفسها من أكبر المعجبين بنينا سيمون، قائلة: "أقضي ٨٠٪ من وقتي في الحديث عن نينا سيمون وفي الـ٢٠٪ المتبقي أكتفي بالأمل أن يفتح أحد ما حديثاً عنها". تتقن نيفين اللغتين الإنكليزية والتركية، كما تفهم الألمانية-السويسرية بشكل محدود.
} } } }