Investing in Girls and Young Women vs. Strategies To Support Young Feminist Activism – Is there a difference?
– by Amina Doherty
It's taken me a while to process all of my reflections from the 2012 AWID Forum. One of the things I've been sitting with was a question that came out of the break-out session hosted by FRIDA together with Mama Cash,The Central American Women's Fund and the Global Fund for Women. The session called "Making the Case for Young Feminist Activism", was an opportunity to bring together the young feminists attending the forum with other more established groups, and various donors to have frank and honest conversations about the value of supporting a younger generation of feminists.
We asked the questions: Why fund young feminist activism? What specific impact should we expect from interventions directed and led by young feminist groups? We wanted to understand and explore the emerging paradigms and practices and interrogate the way young women and girls' activism is currently supported by a range of different donors. We used the space to introduce FRIDA as a (newish) funding initiative that emerged out of the previous AWID Forum in 2008 but also as a fund with a specific mandate to support young feminist-led work.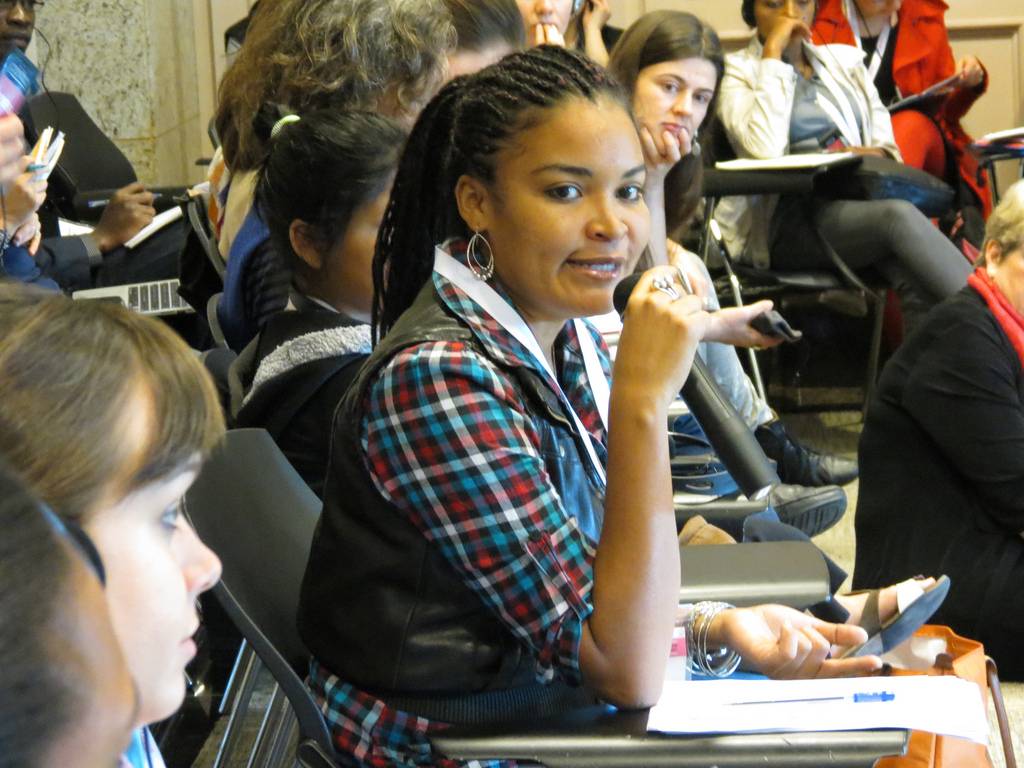 Unsurprisingly, perhaps our discussion centered around one key question:
"Is there a difference between investing in young women and girls and supporting young feminists?"
The question generated much debate with rich and insightful contributions from all of the young activists in the room…and some donors as well! Participants acknowledged the growing interest by donors to "invest in women
and girls" and "invest in gender equality" on the basis of very clear economic outcomes (i.e. for ending poverty, increasing security, enhancing women's status and livelihoods etc).[1] We've all heard the teach a girl to fish save the world adage (in this case we questioned 'goat rearing as a means to achieving women's rights'); but what was evident throughout the discussion was that many of the folks in the room recognized the need to employ multiple strategies for supporting women's rights and particularly supporting young women and gender non-conforming young people in many ways. Participants highlighted the value of these new donors entering the arena of "funding young women and girls" but encouraged supporting young feminists as change agents in and of themselves in the context of women's human rights and not merely being seen as a means to an end (i.e. economic growth).  "There needs to be a delicate balance" one participant said. "Yes," another responded:
"we need to empower young women economically but we also need to build our political consciousness – and the only way to do that is to support feminist work."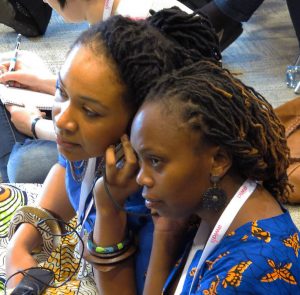 And that is where FRIDA comes in! Together with other women's funds we recognize the need for this careful balance and are seeking to "make the case" with donors for investing in a much broader range of strategies to address the root causes of gender inequalities and discriminations. We see the value in supporting movement-building initiatives and ultimately investing in structural change that will generate long-term change in the lives of young people. As one young woman in the room bravely articulated: "Funding young feminist activism is important because this is about trying to change a bigger situation. We don't want to only be on the receiving end of things." Responding to that point another young woman said: "I think it's important to invest particularly in young women and girls but that is only one side of the coin. We need many more strategies and supporting young feminist work is a huge part of this."
As we see this is part of a larger conversation about how we effectively mobilize support for women's rights and gender equality, but we are glad to be facilitating spaces to bring up these issues and look forward to more discussions!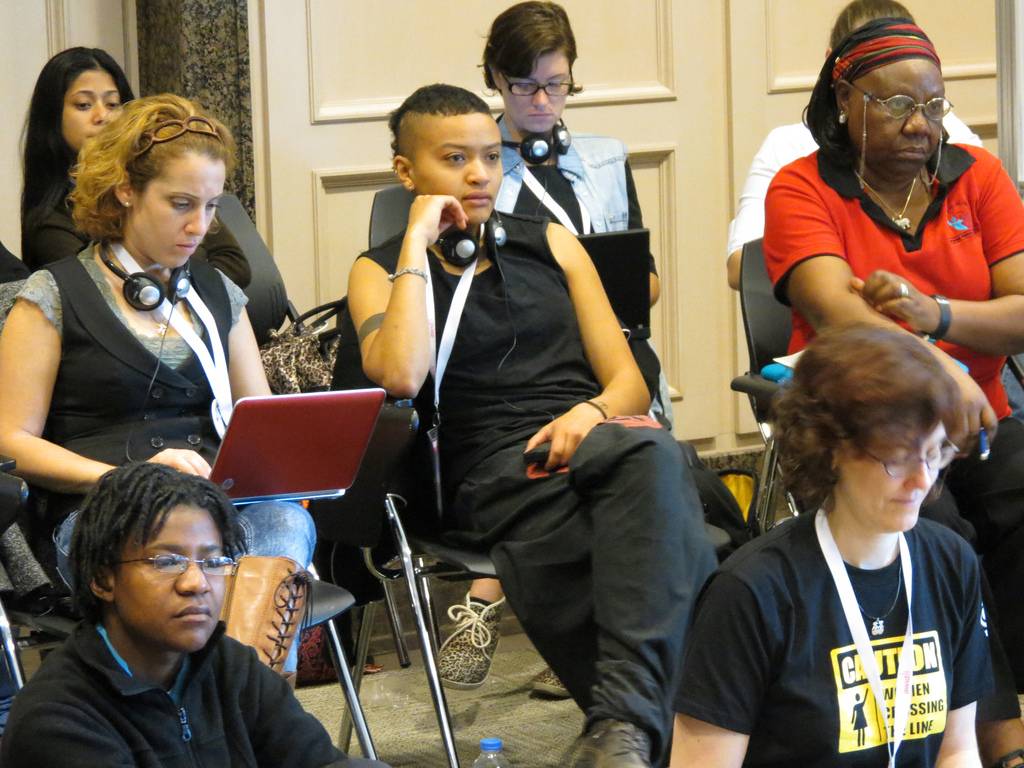 WE WANT TO HEAR FROM YOU! 
Did you attend our session at the forum? What are your thoughts? Didn't have a chance to voice your opinion because we ran out of time? Didn't attend the forum but have something to contribute? Please do consider commenting here and sharing your thoughts and ideas!
 Here is some of the feedback we have already received:
"…It was a great crowd and thanks for the 'sit down and talk' methodology because I think many were able to voice what they wanted to say…"
"The dialogue around income generation vs. activism is one that I think we should continue to write about and debate…"
"…Thank you so much for putting together a wonderful session! I definitely enjoyed the informal circle dialogue that eased the pressure off the speakers and engaged the audience. It was definitely one of the most interactive sessions I attended." 
N.B. Thanks to Sarah at Mama Cash for the wonderful photos of the session!
For more blogs and updates about FRIDA at the AWID Forum visit our Spanish site/En Espagnol: http://youngfeministfund.org/es/frida-blog/
---
[1] For more on this trend do check out: Lydia Alpízar Durán, AWID "Strengthening Financing for Gender Equality and Women's Organizations" (Presented at the UN Commission on the Status of Women: March 2012)[1]