Posted on behalf of Women's Health and Equal Rights Initiative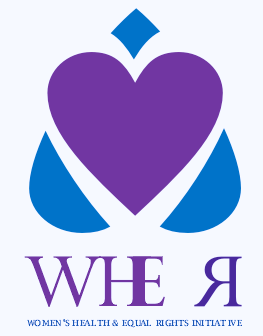 Abuja, 10th December, 2014
On this International Human Rights Day, the Women's Health and Equal Rights Initiative (WHER) joins other civil society organizations and human rights defenders to call on all countries, including Nigeria, to realize their obligations to respect, protect, and fulfill the human rights of ALL their citizens.
The Universal Declaration of Human Rights states that every human being, everywhere, at all times is entitled to the full range of human rights, that human rights belong equally to each of us and bind us together as a global community with the same ideals and values. Our country, Nigeria, is signatory to numerous international human rights instruments including the African Charter on Human and People's Rights,  International Covenant on Economic, Social and Cultural Rights, International Covenant on Civil and Political Rights, Convention on the Elimination of All Forms of Discrimination against Women, and the Convention on the Rights of the Child. Nigeria has also enshrined human rights principles into its constitution yet Nigeria's human rights record remains poor and there continues to be a high level of social injustice and violations of the fundamental human rights of vulnerable groups, especially women, children, and sexual and gender minorities.
From the passage of laws criminalizing same-sex relationships to state inaction at the abduction of 276 girls, we continue to create a Nigeria full of fear, intolerance, mistrust, and blatant violations of individual rights and freedoms. Recognizing and realizing the fundamental human rights of all Nigerians irrespective of class, background, ethnic group, religion, sexual orientation, and gender identity is vital to achieving one nation bound in freedom, peace, and unity. Violations can and should be prevented and addressed. We call on the Nigerian government to fulfill its obligations to promote and protect the human rights of all persons without discrimination. We call on our fellow Nigerians to demand what should be guaranteed: our human rights, universal, indivisible, inalienable, for everyone, 365 days a year.
Akudo Oguaghamba
Executive Director
Women's Health and Equal Rights (WHER) Initiative
Wher.nigeria@gmail.com