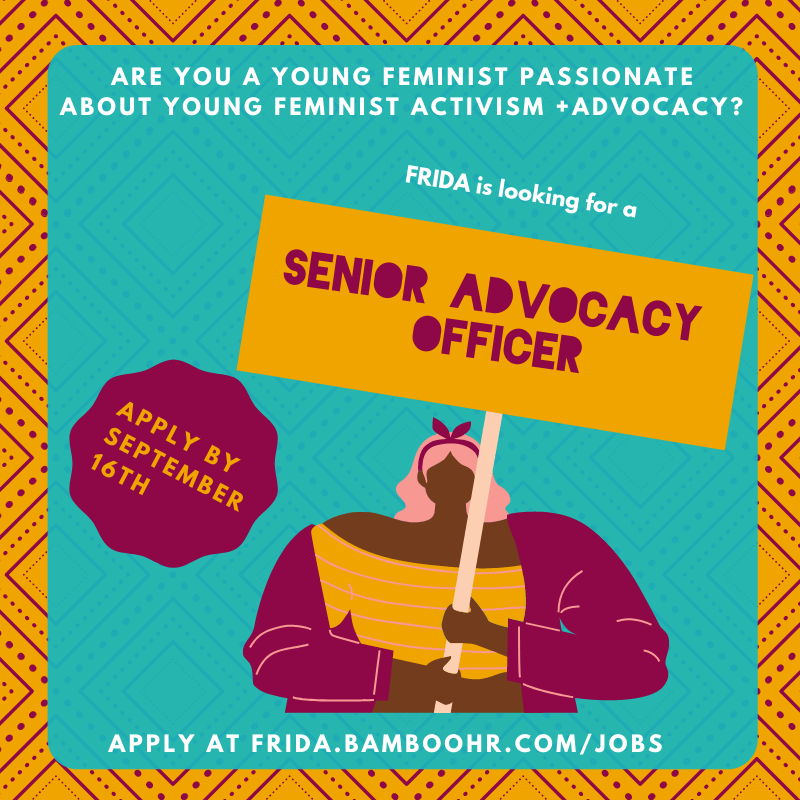 We are currently hiring for the position of Monitoring, Evaluation and Learning Officer. This is an exciting position for omeone who is passionate about advocacy and building women's movements.
We're seeking a dynamic and confident leader to work with the FRIDA team to formulate and execute FRIDA's advocacy strategy, including: building knowledge to support advocacy, running campaigns, and supporting the advocacy goals of grantee partners. In addition, this position will provide writing and support for resource mobilization and communications, and supervise the Media strategist to ensure FRIDA can increase our reach in traditional and independent media.
This position will work closely with the Communications, Advocacy and Tech team and manager. They will interact with FRIDA's larger community of grantee partners, advisors and board as well as external partners.