We are still living in a pandemic and reeling under its repercussions in different parts of the world. As has been the case with any situation of crisis, the marginalized have been hit the hardest and women everywhere have borne the brunt of it in multiple ways: from unending and unsupported caregiving to facing additional challenges of working from home, from not getting timely and deserving government benefits to organizations simply shutting down and pausing because of lack of capacity and severe impact on the staffs' mental healths.
This International Women's Day (March 8), we reached out to women from the FRIDA community to better understand how they have been impacted by the pandemic, at an individual as well as collective level. What has kept women going in this pandemic? Where did they source the motivation from, especially at a global time of increasing bewilderment and pessimism? How are women protecting and healing themselves and our ecosystems in this time of overlapping crises? How are women in their diversity innovating and showing resilience in this moment?
Read some of the responses from women and women's collective from different corners of the world:
Andrea Cortés Islas, Staff member, Mexico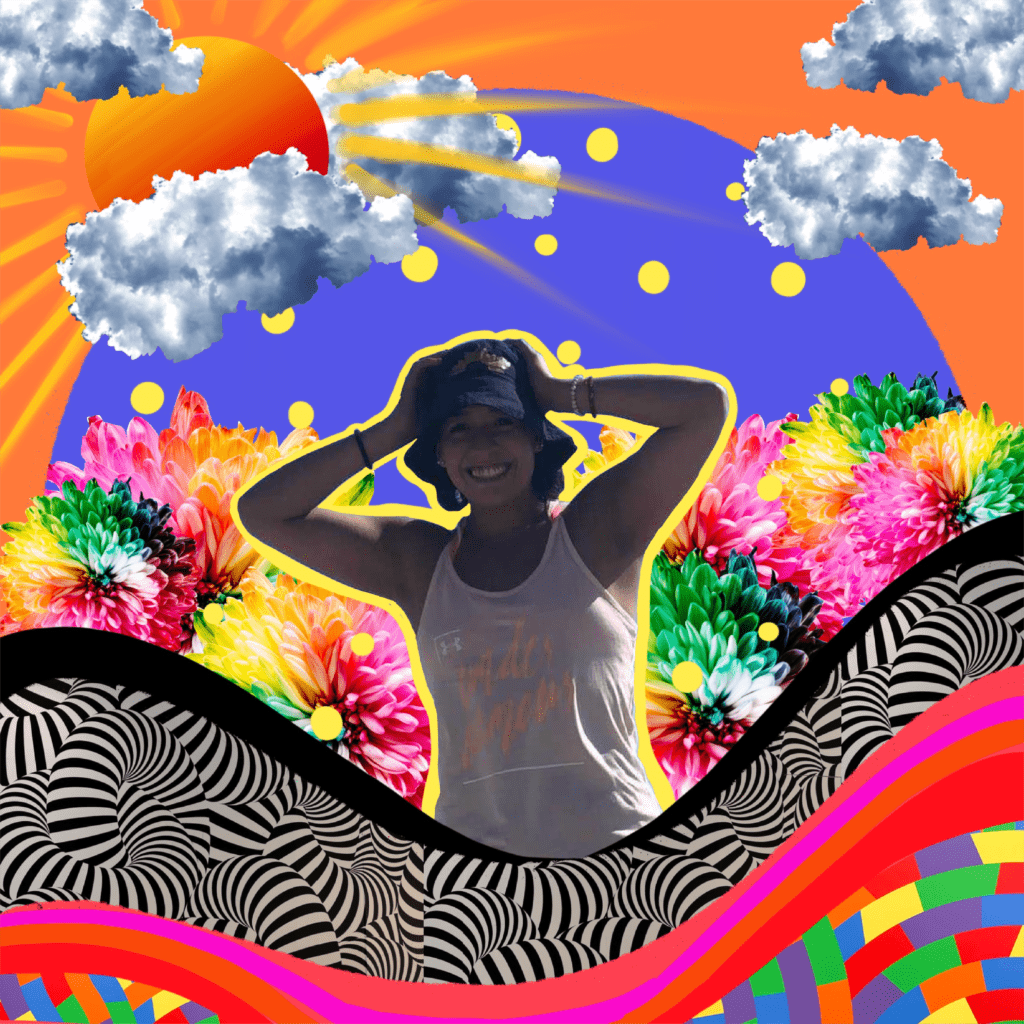 To be very honest, most of the time I have just felt overwhelmed. I had never been more warned about my body as a territory co-exiting with other bodies-territories and the Land-Earth-Territory (Territorio-Tierra). To be conscious of this, I started to take care of myself as I take care of my plants. I have realized we need to observe and pause a little bit and ask what we need. Like plants, we need water, un rayito de sol (a ray of sun), a piece of land and love to grow up. We have to learn a lot from other non-human beings with whom we share our spaces.
I'm so inspired by the creativity of all the women who fight against patriarchy, even though they don't name themselves like that. In Mexico, tons of women started their own businesses as an economic resistance [to the pandemic]. On the internet, many people laugh about it calling them nenis, but instead of being threatened, most of the nenis have been politicizing their message against capitalistic violence that has increased due to the pandemic. La revolución será ecofeminista o no será.
---
Dhaarchidi, Grantee Partner, India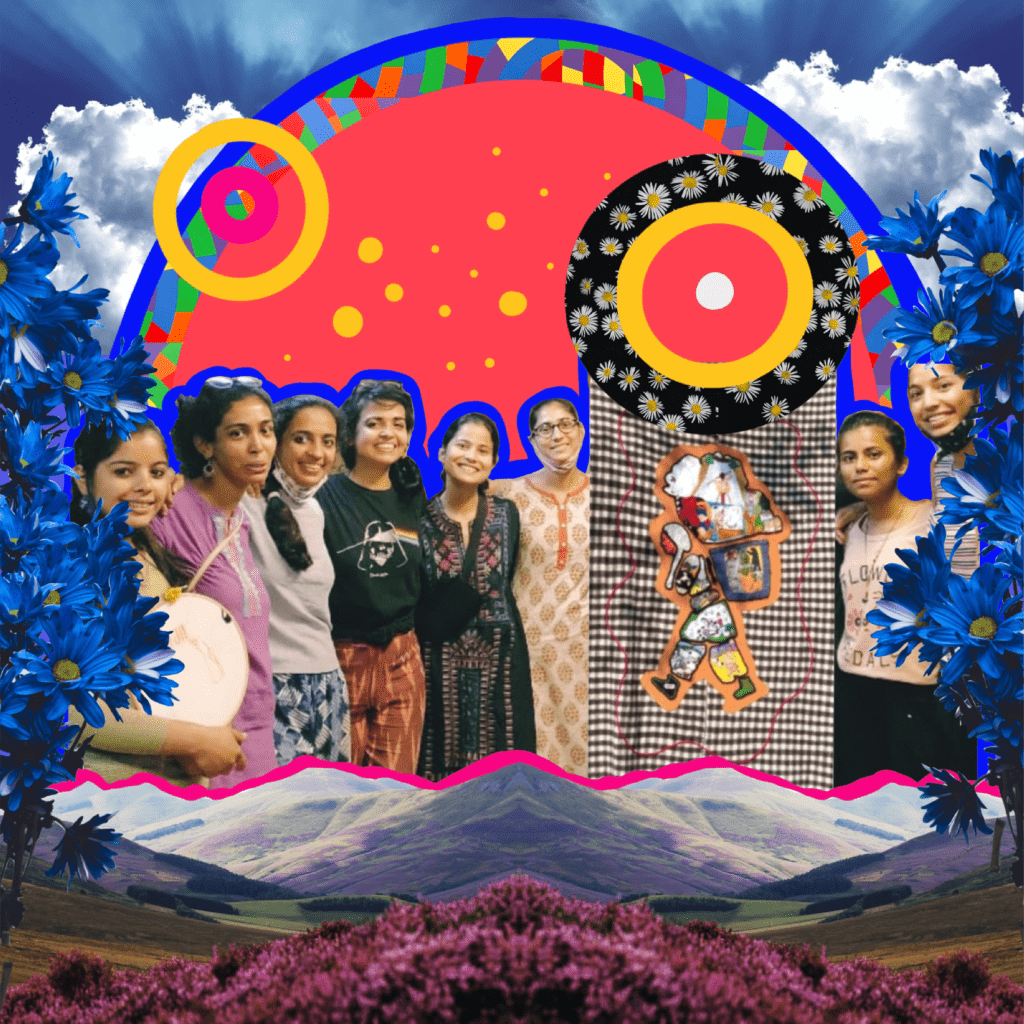 When the pandemic began and lockdowns were imposed, a lot of people in our communities lost their livelihoods. For Dhaarchidi, having secure funding, provided a huge security for our group members and families. At the same time– we were building a sharing, listening, understanding and learning space— which allowed us to offer community care for each other. Being in a collective in such moments, allowed us to learn, engage, share with people (whether during our traveling art exhibition or just online), and not feel alone or isolated in such moments.
In such circumstances that have been the last 2 years, we feel that we have had the capacity to care for ourselves, to create space for ourselves and our collective + space has healed and supported us. We have not yet felt the energy and scope to provide healing or support for a larger community/environment, though, maybe by holding this space for ourselves we are doing that as we are a part of the community/environment.
---
Akola Thompson, Advisor, Guyana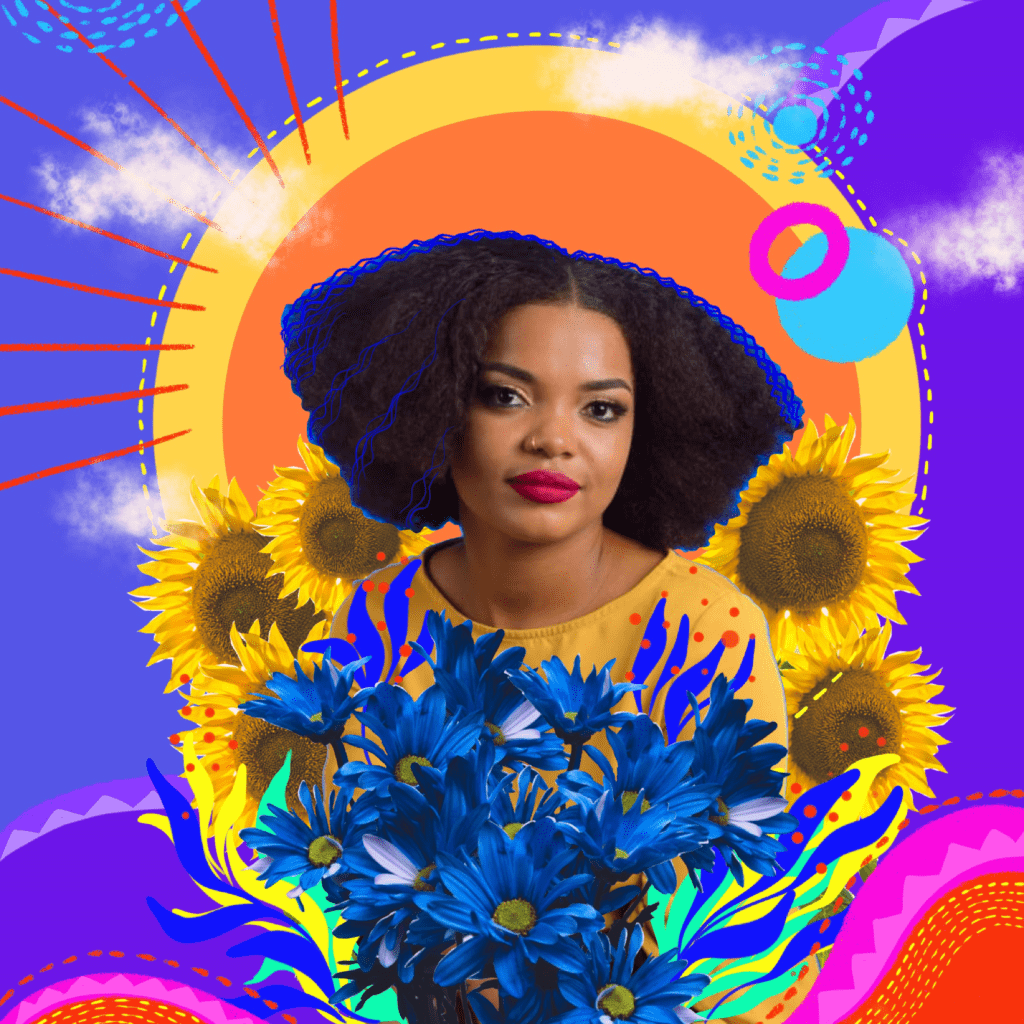 Community has honestly been one of the main things that has kept me going throughout this pandemic. Building and solidifying the relationships I have with my family, friends and networks has been such a gratifying experience because it has taught me the importance of being still and connecting with people on both an individual and communal level.
In this time of overlapping crises, a way of protecting and healing myself has been through enhanced mindfulness. Therapy and all those fun and not so fun self-care activities of course, but mindfulness also in the sense of recognizing that the challenges that are experienced are not due to individual failure, but due to the intersecting structural systems of oppression.
---
Monika Niroula, Staff member, Nepal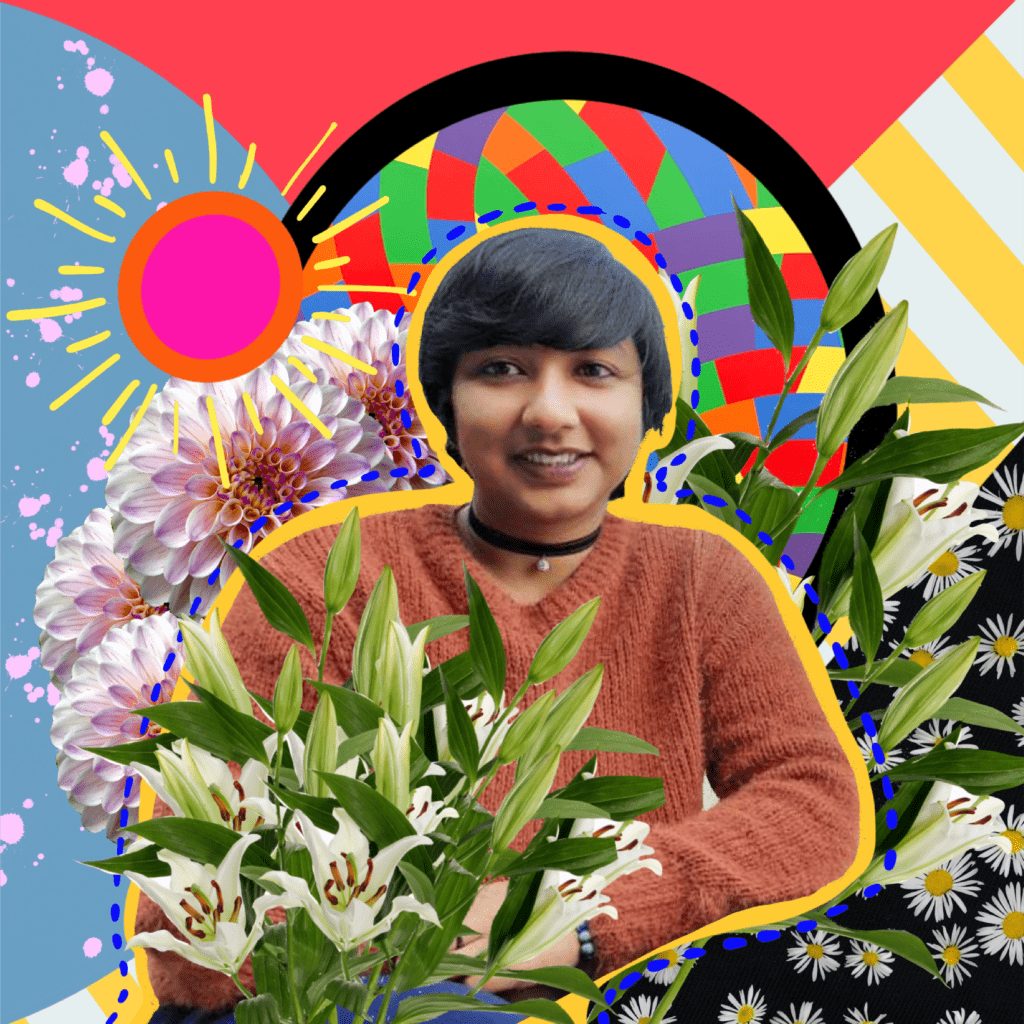 The support and love from the people around me has kept me going in this pandemic. My mother, who performs the majority of care work in my home, has been the raft that has kept our family and especially me afloat. Without her support and care, I would not have gotten through this extremely difficult time with not just the pandemic but also with being diagnosed with a chronic condition and learning to live with it.
Nature heals me and I feel a strong sense of responsibility to heal nature. I am taking bigger and bolder leaps towards living in harmony with the land, plants, animals and other beings in our world because I don't think I can continue to breathe in the gigantic concrete jungles we have created. I hope to be able to give back just a small percentage of the sustenance that the ecosystem gives to us.
Women have shown remarkable resilience in this moment in protecting their families and communities. It is heart wrenching to see that women at the frays of the system are the first to lose their systems of support in this time of shrinking social support. I am in awe of women who still show resilience, continue to be pillars of the community, and keep our societies functioning even when they struggle with the violence, exploitation, brutality and barbarity of the patriarchal, capitalist system, which has only been exacerbated by the pandemic.
---
Priyanka Samy, Board member, India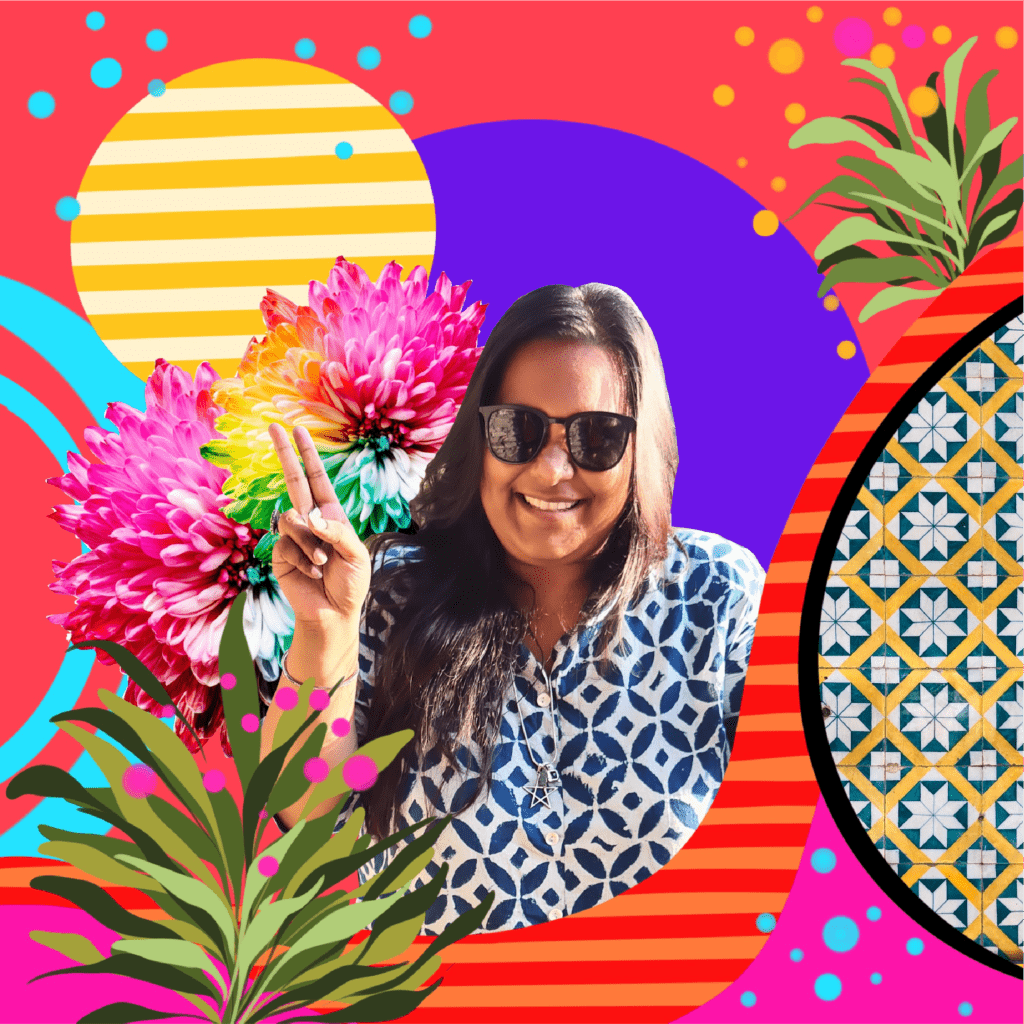 The only thing that kept me going during the pandemic was the resilience and solidarity shown by women, particularly Dalit women activists at the grassroots. During the pandemic, Dalit women were further distanced and discriminated with no access to essential services and rights. The COVID-19 crisis center-staged the deep-rooted and institutionalized nature of casteism in India – be it in the State's COVID-19 policy response, relief distribution, provision of healthcare, the continuance of exploiting Dalit labour without compensation, the practice of 'untouchability' in hospitals and quarantine centers, among others. Despite all these barriers, the tsunami of COVID-19 positive cases, mobility restrictions, threats of being incarcerated and a serious dearth of funds, Dalit women activists were at the forefront of providing relief and facilitating access to basic healthcare services in their communities. They have worked tirelessly on the ground, while also learning on their feet to organize, virtually. Their online mobilization and persistent advocacy with local authorities ensured that marginalized communities were able to access their government entitlements and relief packages. Dalit women activists stood strong, pushed social boundaries by resisting injustice and inequitable access to all basic services, thus making their communities more resilient to this crisis.
---
Ashlee Burnett, Advisor, Trinidad & Tobago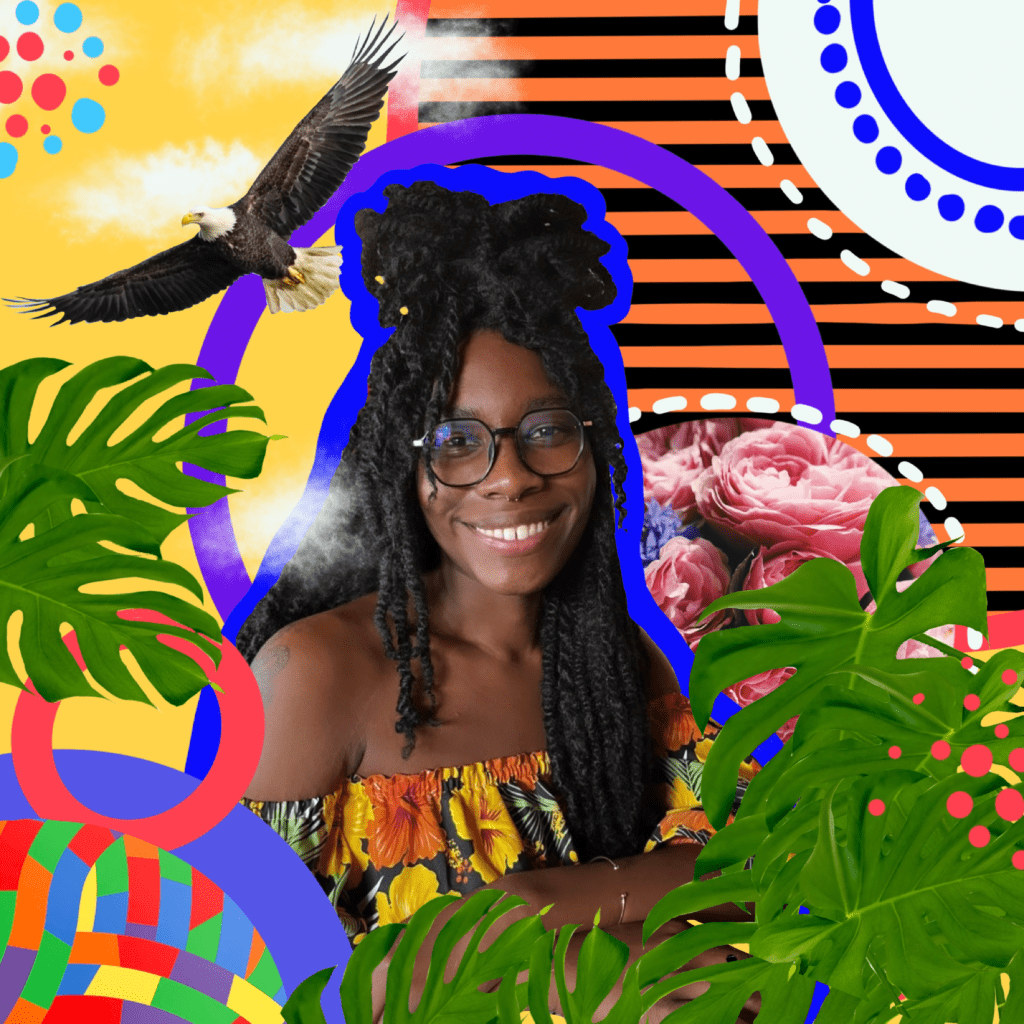 What has kept me going in this pandemic? Community! During the first lockdown in 2020, I felt super trapped inside because it was a new experience and I kept holding on to the idea that we'd soon be able to go outside again. Fast forward, 2 years later and I have been able to build a community of friendship and love with people I was able to get close to during the pandemic- they cry with me, hold me, celebrate me and most of all show up when I'm in need. We are able to support each other in the best ways.
I am now taking breaks! Pre-pandemic, I was a workaholic. I didn't know what boundaries meant in practice and I showed up even if situations and working conditions were causing me harm. The pandemic, unearthing many things, has taught me stillness and healing. I have had to learn how to go within myself and assess what I needed the most and who/where I needed it from and sought out that. For our ecosystems, I've been extending grace and love in the best way I know it to be- care, understanding, kindness, and patience.
I think women in their diversity have always shown up with their creativity and resilience. I have seen them, seen us, dream and design a future that centers community care and need, ensuring to find the tools needed to carry out the tasks are provided. I think it's a superpower we have to find the resources we need even if we have not yet found a path.
---