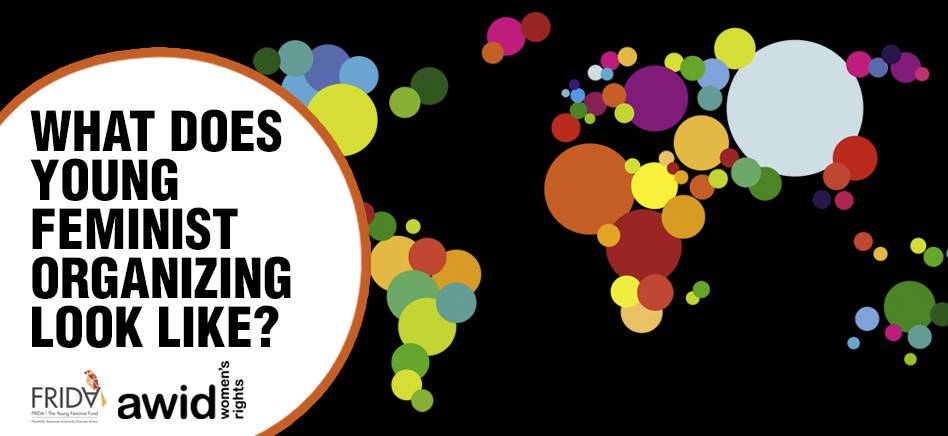 *Deadline extended for one more week – you now have until May 4th!*
Do you work with a young women-led or trans* youth organization, group or collective?
Does your organization's work focus on promoting young women's/trans* rights, gender equality, empowerment, social justice, environmental issues or development?
If so, we want to hear from you!
By taking a few minutes to complete our short survey, you will be participating in an exciting piece of research to map young feminist organizing across the globe. NOW AVAILABLE IN ARABIC, please see below.
This survey aims to gather critical information on the diverse characteristics of young feminist groups and the contexts in which they work, including:  who are young feminist organizers, what issues do they focus on, which strategies do they use, what challenges do they face, how are they led, and what resources are currently available for their work.
The data from the survey will be used by the Association for Women's Rights in Development (AWID) and FRIDA | the Young Feminist Fund to build knowledge on the landscape of young feminist organizing, as well as to produce resources that groups can use to advocate for more and better quality funding for their work.
Don't delay! If you complete the online survey by May 4th, you will be eligible to win a fully-funded trip to the next AWID Forum taking place in May 2016 in Brazil.
Take the survey in any of the following languages:
NOW AVAILABLE IN ARABIC IN A WORD DOCUMENT!
Please email the completed survey to info@youngfeministfund.org
For other languages, please use the following links: