Reimagining intersectional feminist futures requires reflection, open dialogue, and an understanding of how our social, cultural and political contexts weave together and shape our society.
To genuinely embody feminist solidarity as a practice we need to challenge the systems of oppression that inhibit our exploration of different pathways to liberation. Practices that also deter us from the course of our mission to co-create transformative change so our communities can thrive must be faced if we hope to persevere.
---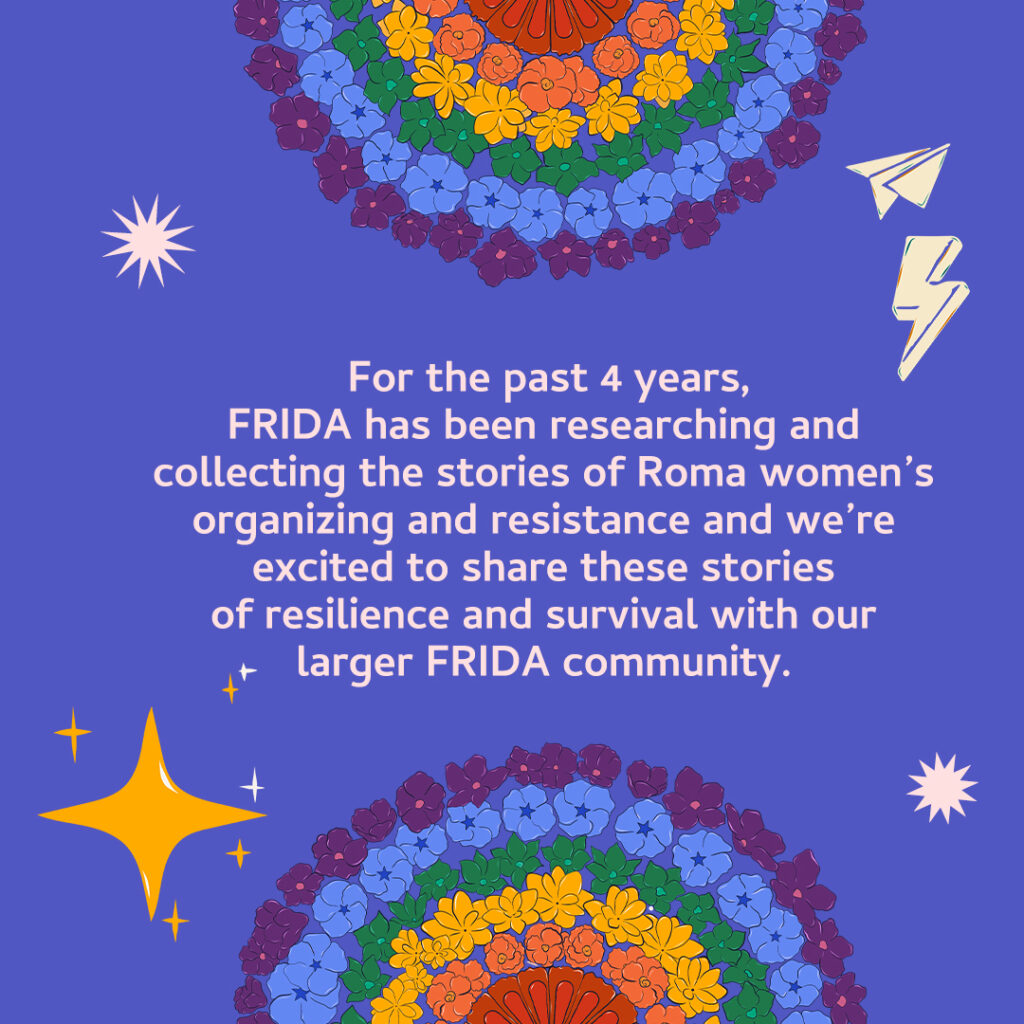 ---
This research honors Roma feminist organizers' stories of resistance, struggle
and survival of the interconnected systems of oppression that confront Roma
people in the societies, institutions and in many cases the very social justice
movements they are a part of.
---
Roma wisdom and alternatives to how we build community with one another is braided into each generation. While this culture has been historically appropriated and extracted from, it is not respected and credited when practiced by Roma people. Roma communities are diverse and resourceful; with a rich culture of community building and quite often unrecognized contributions across science, technology, the arts and culture. However, Roma face an ongoing discrimination and exploitation from the societies and institutions that systematically deny access to safety, resources, education and justice.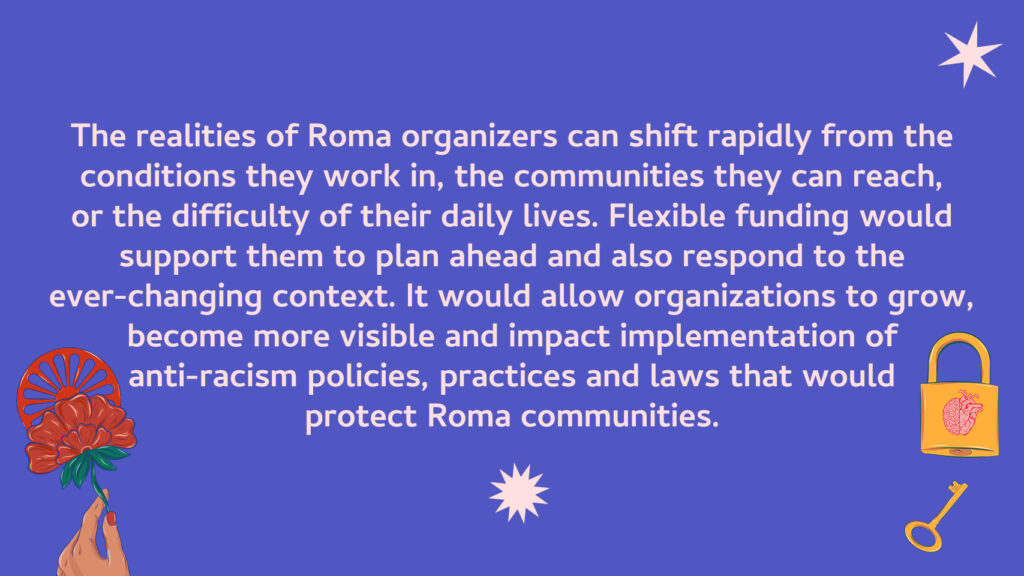 ---
Roma feminist movements are continously creating ways to support their communities and often take the role of the institutions that should be creating these conditions of protection and support. This collection of stories has emerged from a collective process to draw visibility towards Roma feminist organizers, especially young women, girls, trans and non-binary people in Southeast Europe.
---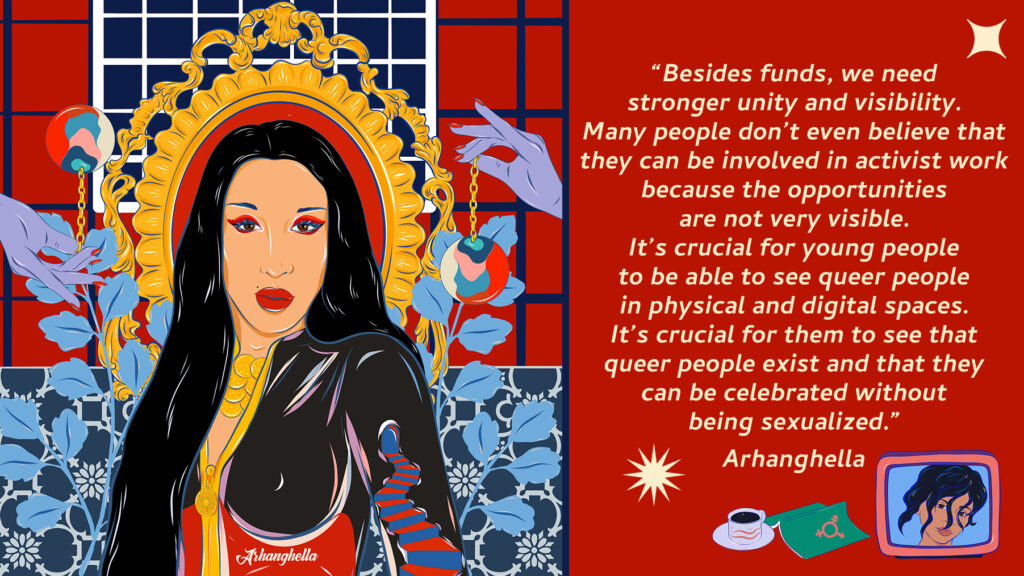 Some may wonder, "Why is there a need for a separate Roma women's movement? As women, Roma women face the same difficulties as all women. As Roma, they face the same issues as Roma men". The fact is that Roma women's realities are very different from both non-Roma women's and Roma men's. This research explores those diverse realities, the realities of Roma women, girls and LGBTQI+ people – in varied contexts even as a sub-group – , as well as the realities of activists who advocate for change on the frontlines. Moreover, this research examines the intersectional nature of the challenges that Roma girls, women and LGBTQI+ youth face in their specific contexts, through the prism of activists who have been tailoring their approaches to address and advocate for these issues.
This report was built on the conversations from semi-structured interviews with 19 activists from the Southeast Europe region between 2018 and 2022. As a young feminist funder, FRIDA is committed to ensuring that young feminist movements have the resources necessary to further their activism. Through our participatory grantmaking model, FRIDA is engaging with the young feminist community via participatory decision-making and feedback processes, research and accompaniment processes to improve our systems and strategies of support.
We hold deep gratitude for everyone who trusted us to share their stories and reflections. Also, we hope that those who get to read the stories can as well appreciate these experiences and reflect on their own practices. This is
an invitation to philanthropic institutions as well as feminist movements to incorporate this knowledge in their work and join the fight for the justice and freedom of Roma communities.
With love and solidarity,
Project Coordinator & Editor: Jovana Djordjevic
Researcher & Writer: Suzane Usein