Abortions save the lives of those who need them. The practice of managing fertility predates the anti-choice movement, and abortions will continue despite criminalization because it is a fundamental healthcare necessity. For decades, feminist activists have fought for abortion rights across the world and their work has been the driving force behind the liberalization of sexual and reproductive health laws in over 60 countries over the past 30 years. However, we are witnessing a recent uptake in patriarchal fascist governance which threatens bodily autonomy, everywhere.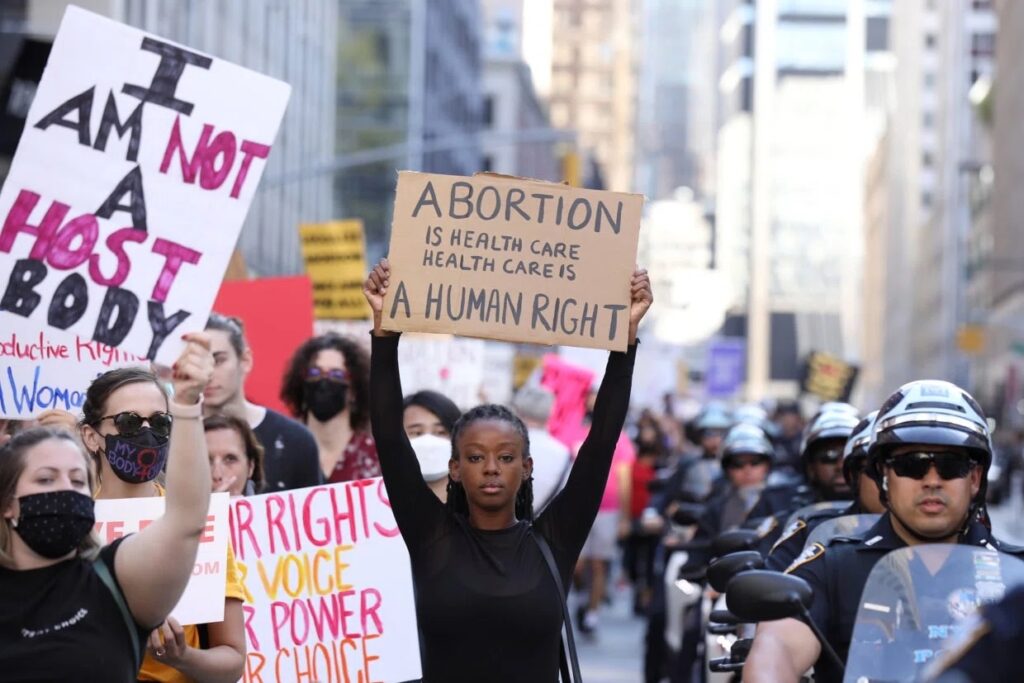 WHAT ABOUT OUR RIGHT TO LIFE?
The United States Supreme Court's devastating decision to seize one's right to terminate a pregnancy follows similar recent abortion bans in El Salvador, Nicaragua, and Poland. This trend derails the progress that feminist movements have been working tirelessly towards, and serves as a worrying reminder that reproductive rights can be snatched away at the drop of a hat, emboldening anti-rights movements across the world that believe people do not have the right to choose what happens to their own bodies. This attack on reproductive justice is emblematic of an oppressive patriarchal system that strips people of their body sovereignty, similar to laws that criminalize LGBTQIA+ identities. 45% of the world's abortions are unsafe and this is the leading cause of death in child-bearing people. Abortion bans will not stop abortions from happening but they will undoubtedly have the most harmful impact on vulnerable communities who are already grappling with systemic oppression and face barriers to accessing safe healthcare like women, girls, trans and non-binary people living in poverty.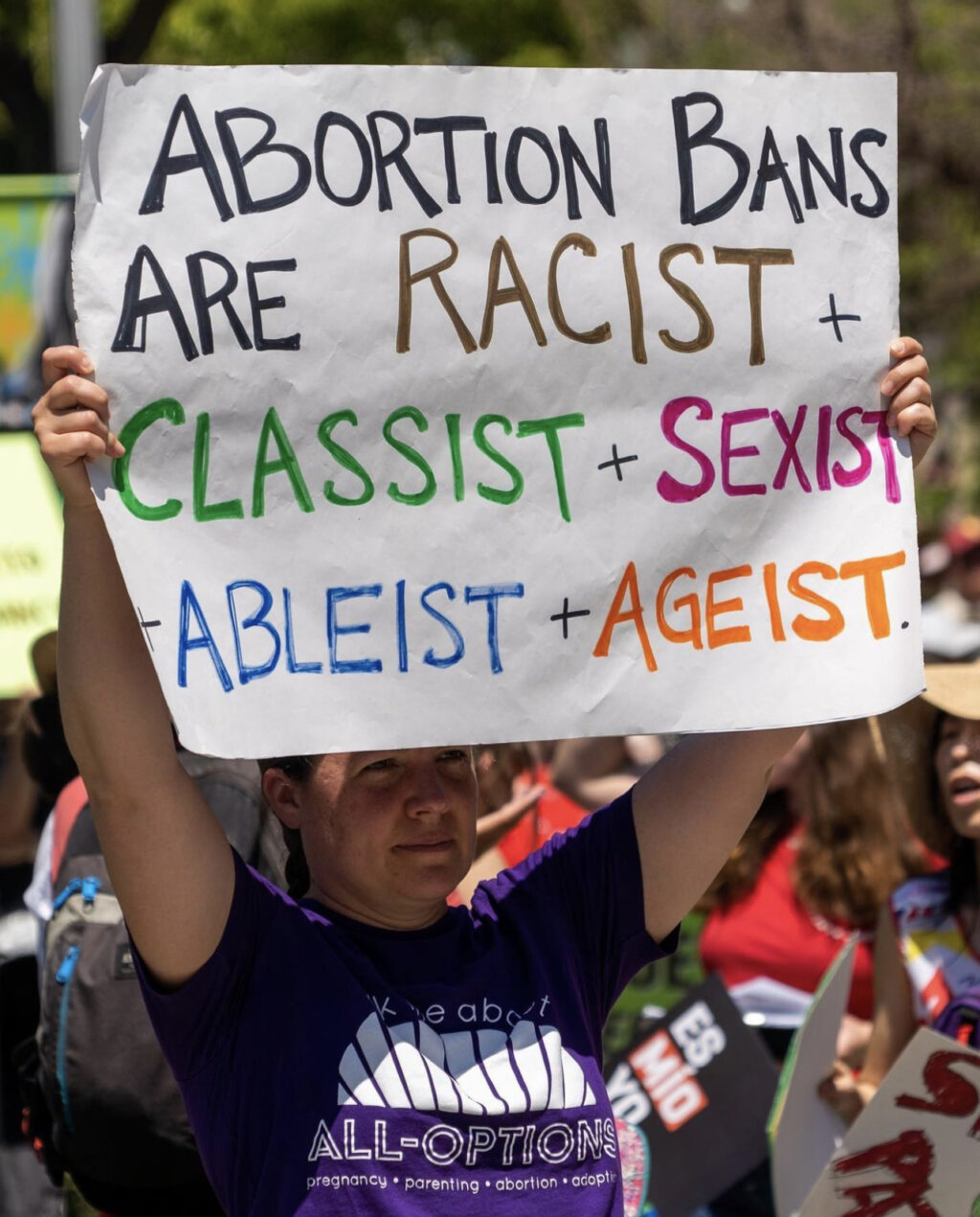 We Believe in the Transformative Collective Power of Feminist Movements
While these recent threats to reproductive justice are frightening, abortion is still only prohibited in 5% of the world, which is a massive testament to the power and resilience of feminist activism. In the last few years, feminist movements have pushed governments to make massive legislative reforms in their relentless fight for reproductive justice. Young feminists and LGBTQIA+ activists have been at the center of movements in Ireland and across Latin America where the sweeping Green Wave has pushed for change and historic victories in Argentina, Colombia, and Mexico.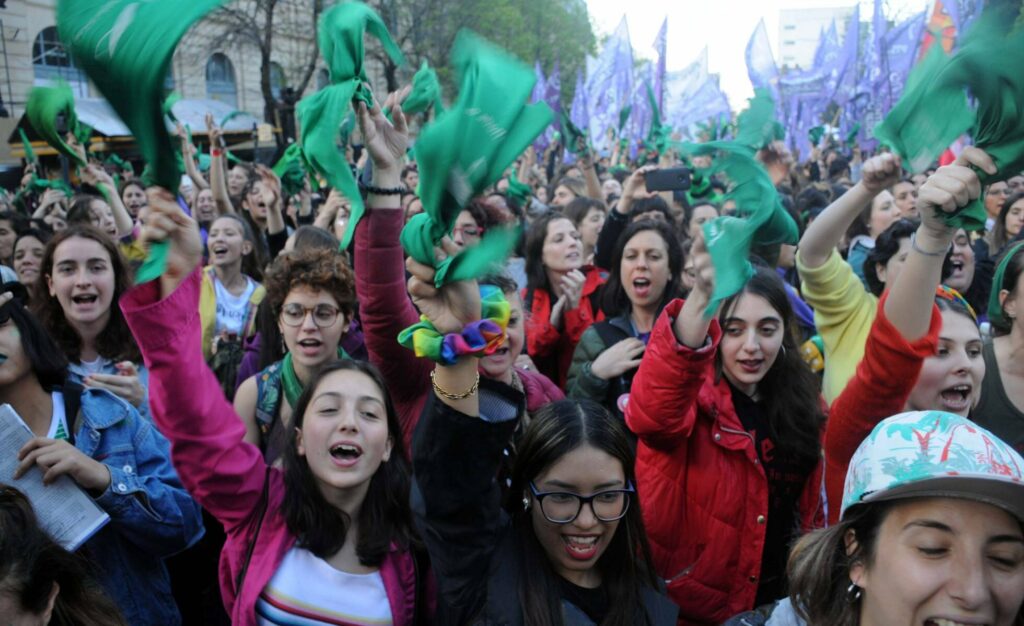 Grassroots feminist activists have always been at the core of movements that fight for all of our liberation and body sovereignty. Their expertise, fortitude, creativity, and life-sustaining work deserve solidarity and tangible support. At this moment when authoritarian leadership poses a threat to the lives of billions of people, it is clear that radical shifts in power are necessary. Philanthropic agencies committed to gender equity have a duty to walk the talk and ensure that now, more than ever, intersectional reproductive justice activism is a priority for sustainable, unrestricted resourcing.