FRIDA is excited to announce the results of our very first grant cycle! Following the first Call for Proposals launched in December, we received close to 1,000 proposals from 120 Countries worldwide. Based on the Fund's agreed criteria, FRIDA advisors narrowed down the top 125 proposals that were voted on by the applicants themselves. The top 125 finalists voted and selected 16 dynamic young feminist groups from Africa, Latin America & The Caribbean, The Middle East and North Africa, Asia and the Pacific, Central Eastern Europe, Caucuses and Central Asia. We are honored to be working with such great groups and look forward to sharing more about their work with you in the coming weeks. Here is an opportunity to meet the grantees and to learn a little more about who they are and what they do in their own words…
Association of Young Women for the Culture and Development of Haïti, Haiti
Founded in 2008, we are a group of young women concerned with the high levels of violence against women in Haiti. We are committed to improving the living conditions of young women and girls in Haiti, defending and promoting women's rights and in particular to fighting against the commercial sexual exploitation of young women and girls.
Civil Society & Helping Hand NGO, Georgia
Our mission is to support the personal and leadership skills of young women in Georgia. We are working with homeless, orphaned, young women living in conflict zones and other at-risk groups to implement a series of programs for young women and girls that provide information on health care, economic independence, women's rights, and gender equity in a democratic society.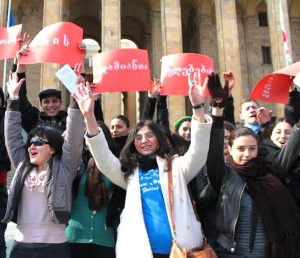 Crested Crane Lighters (CCL), Uganda
Founded in 2010, we are a group of young women and transgender sex workers with an aim to protect and advance the rights of female sex workers and their children. We do this by advocating for the adoption of international human rights policies in national legislation and by working to document and report violence experienced by young sex workers.
Eternal Flame Resource Center, Palestine
Eternal Flame Resource Center is a newly established group that seeks to train young women to use computers and social media to have a voice in advocating for their rights. Through our work, we intend to challenge the socio-economic, cultural and political practices that discriminate against women in the Occupied Palestinian Territories.
Empowering Muslim Women, Philippines
Founded in 2011, we are a group of young Filipino Muslim women standing against discrimination and social exclusion in Manila. We conduct focus group discussions and personal interviews with young women because we believe it is important to tell the stories of discrimination experienced by young Muslim women in our country. We use our stories to propose policy recommendations to local government agencies.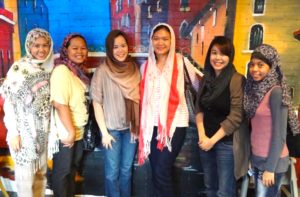 Equal Rights, Armenia
Founded in 2011, our group seeks to promote the advancement of young women in politics, the economy, social life and to further their personal and professional development. Through our various activities we aim to advocate against gender stereotypes which hinder the advancement of women in our country.
Friends of Life Foundation, Ghana
Founded in 2006, we are a group of young feminists that believe in the importance of using art and creativity to address women's rights and social justice issues in Ghana. We use photography to document and expose the issues and violence young women experience in our society.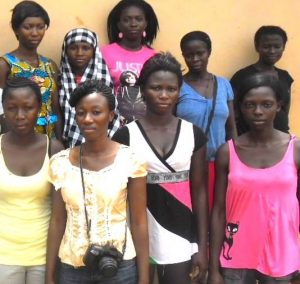 I'm Glad I'm a Girl, Jamaica
Our group was founded in 2011. Our members include young women in schools, domestic workers, young migrant women, those who are living apart from their families and young mothers. Together we organize a camp where we have the space to share and strategize activities to address women's rights issues in Jamaica (including violence against women, sexual health, HIV/AIDS economic security etc.) Our camp space is led by young women for young women.
Juana Guzman Collective, Colombia
As a group of young feminists we stand against racism, patriarchy and imposed heterosexual norms that affect our lives. We work with young women in prisons to help them know and recognize their rights. In the next year, we would like to publish a booklet that sums up our reflections and experiences of the rights abuses and challenges young women in Colombian jails face.
LesBit, India
We believe that no one's individual rights should be oppressed under patriarchal domination. As a group of young lesbians in India, we organize outreach visits to rural areas, slum areas and work with other marginalized communities to document crises cases of violence. We provide support to lesbian, bisexual women and transpersons. We develop booklets and organize street theatre to get some of this information into the public sphere.
Radical Queer Affinity Collective, Hungary
We are RADICAL: We favour non-institutionalized means of activism, and strive to rupture and dismantle dominant structures of privilege and power via direct action, art, and alternative reclamation of spaces. We are QUEER: We aspire to disrupt the limiting imperatives of heteronormativity, homonormativity, and reproduction. Our AFFINITY: Our community is based on the ideals of mutual trust and respect for each other. We value personal integrity, and passion for what we do and what we stand for. COLLECTIVE: Our group is an autonomous, decentralized entity, in which we strive for non-hierarchical, consensus-based decision-making.
Ruidad Weekly Publication, Afghanistan
Founded in 2011, our group aims to support young feminist activists by providing a platform for them to effectively communicate women's rights issues in Afghanistan. We are working to publish Afghanistan's first feminist magazine which we aim to share with 800 Afghan youth in high schools and universities in Kabul and Heraat.
Tumba Lata, Philippines
We are a group of young lesbian women concerned with raising awareness of women's rights and feminist issues among young Moro (Tausug and Sama Muslim) women. We do this through Speakouts, syeyring (life sharing), Poetry readings, and story writing. In the next year we would like to make a publication of lesbian stories, poems, and interviews. This is a way to express the issues we face and share our understanding of the world.
Yocoyani, Mexico
We are a group of young feminists working to advance, promote and defend women living in the poor urban areas of Guadalajara and the Zapatista communities of Chiapas. Founded in 2009, we work with other young women and encourage them to start talking about their rights in the context of the violence they are facing, and on other issues such as homosexuality where there is resistance to even talk about these things.
Young Feminists Movement (Y-Fem), Namibia
Y-Fem was founded in 2010 and aims to create awareness on women's human rights with a particular focus on HIV/AIDS, reproductive health, LGBTQ rights and sexuality. Through our work, we aim to raise feminist consciousness among young women in Namibia and draw attention to all forms of discrimination and oppression as it impacts our lives and choices.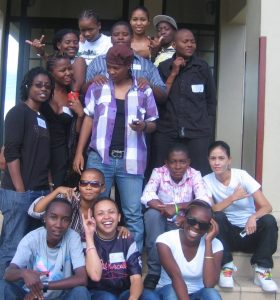 Young Women for Change, Nepal
Founded in 2010, our group seeks to encourage and to make young women aware of their rights. To do this we carry out various programs in different regions of Nepal. Even with the huge political changes that have occurred in our country, women are still discriminated against. Many young women and adolescent girls are tricked into foreign employment and trafficked and they are also sexually exploited. As young feminists we are raising our voices against these issues.