Fascism is rising all over the world, and with it the tides of the oceans. We now know that environmental disasters are creating more climate  refugees, massive migrations, endangerment of natural resources and indigenous communities, traditions and knowledge. As  the planet  continues to  become warmer, young feminists are on the frontlines resisting some of the world's most destructive forces: defending their territories from corporate extractivism, organising locally  to take meaningful climate action in their communities, and raising awareness about the connection of self, body and land.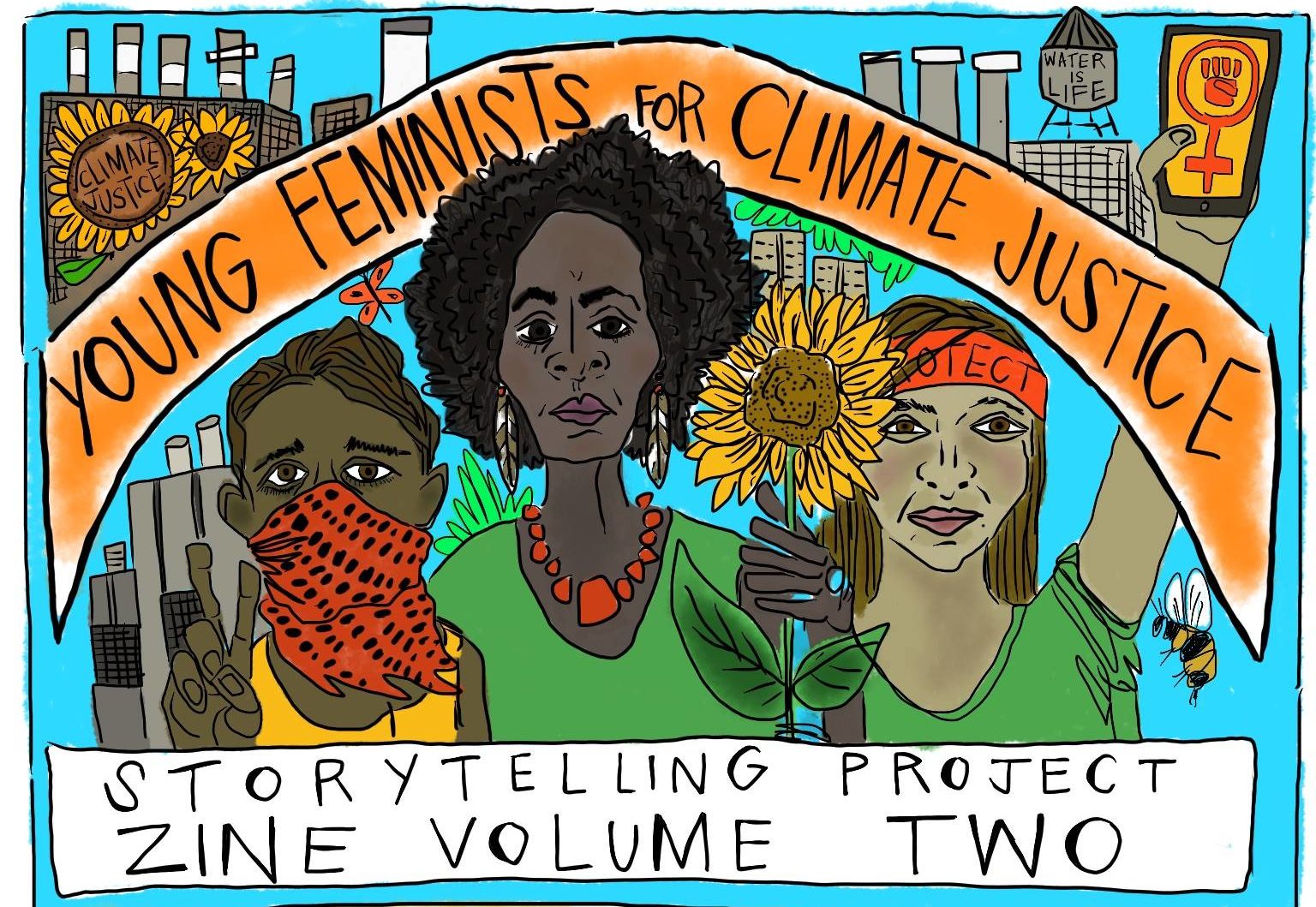 In partnership with the Young Feminist for Climate Justice Network, and with the support of Sierra Club, we are launching 'Rooted in Care: Sustaining Movements' a storytelling project for and by young feminists in the climate justice movement reflecting about the role of care in our bodies, historias and struggles. The zine is being launched at this year's UN Climate Conference of Youth in Poland taking place right now between Nov 29-Dec 1. Don't forget to follow @rooted_in_care on Instagram to catch live updates!
Click below to read 'Rooted in Care: Sustaining Movements' the second edition of Young Feminists for Climate Justice Storytelling project. 
Click here if you want to download the zine on pdf. 
When young feminists organize – online and offline – they are surrounded by stigma, harassment, surveillance, and sometimes violent repression. The exhaustion of organising in this political context can lead to burnout, mental illness and other critical issues impacting an activist's life. To this chaos, we must respond with caring for ourselves and each other. We must respond with deepening our roots, healing and building our resilience. To heal, we must start at the root, in the colonial legacy and deep seated pain that has been left behind for generations. The stories in this zine therefore travel through personal tales of activists struggling with self care, migration and gender violence, culminating in spirited resistance and resilience care practices for and by communities.